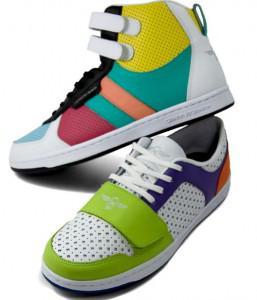 How do you upgrade creativity to the level of massive and effortless success?
I will tell you in a minute, but first let's have a look at what creativity really is.
It is widely believed that creativity is one of the most valuable and desired abilities in the history of humankind. And it is much easier to say what creativity is not: depression, sadness, habitual behaviours and mundane lives.
These terms are well known by most people and are all different forms of the same things – routine and habits.
Creativity is basic to nature, and it is basic to humans.
It is interesting to observe the tremendous creativity of small children – the way they need to be in constant motion nearly all the time, the way they move, twist and bend. They sing to themselves, they draw with colours picked intuitively. And then, influenced by their immediate surrounding, they learn habits that nearly kill their creativity.
Some say, I'm not creative because I was not born with it…
The fact is that we are all born with creativity and it is as natural to us as swimming. We all know how to, from gestation. Even if we somehow forget how to be creative, as a result of strong habitual surroundings or because of a trauma, we can always rediscover it thanks to creative thinking techniques.
Why is this so essential to do?
There are countless examples… Let's have a look at the billionaires who prosper in the times of crisis, using their first impulses to make quick decisions and gain massive profits. It is creativity that drives them. Creativity also refers to our true personality. And personality is what counts in business, arts, science and politics.
How can you do it?
Here are 5 of the best creative thinking techniques:
Brainstorming – freely and without judging, exchanging ideas with at least one other person. It is a technique used by Einstein.

Introducing a random element – define a problem, and then take a randomly chosen word from the dictionary and think of an association between the two.

Using reverse brainstorming – change a positive statement into its negative image to say what the problem is not. Here you simply subtract what the problem is not by leaving out what is essential.

Napoleon technique – act as if you were somebody else. You face a problem from somebody else's perspective, thinking outside the box and envisioning the solution being surrounded by the super characteristics of the hero you choose.

Free writing – for a set period of time, say 20-30 minutes, write down every idea on paper, no matter how crazy and impossible it might seem. Just write freely. It brings tremendous results, which are used vastly in psychology of achievement.
All these methods have one foundation in common: they are essential to strengthen creativity in order to live the life of one's dreams.
Is there anything more precious than our lives?
Author: Justyna Bizdra Article Source: EzineArticles.com
© 2011, ©Active Consultants 2011. All rights reserved. Copying in part or in entirety only permitted by written consent
Republished by Blog Post Promoter