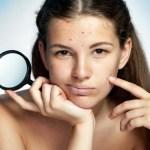 Blackhead removal is so easy, below if your best guide on how to get rid of blackheads.
Blackheads are dark and slightly raised. Although blackheads are a mild form of acne, blackheads sometimes cause more psychological stress than other skin issues because of their obvious color! I
When you hear the phrase "blackheads", you might think of teenage skin prone to breakouts or unhealthy skin not properly cleaned. However, the simple truth is that almost everyone has or gets blackheads.
According to a study printed in Scientific American, whether we have good skin or not is "More often than not, for as much as a decade or longer from the age of 15, people are going to have at least some blackheads and pimples to deal with, if not full-blown acne.
And even more importantly, Blackheads and pimples are only skin conditions, caused by oil and a specific bacterium."
There are tons of articles about blackhead removal but rarely you can find a good way on how to get rid of blackheads at home without spending much money.
What Are Blackheads:
Blackheads appear on face, on chin, on nose, on chest, on back or even in ear. when the sebaceous glands in the skin secrete too much natural oil or sebum. Excess sebum mixes with dead skin cells and gets trapped in our pores.
Exposure to air will oxidize the mixture and turn it black, which is what gives blackheads a characteristic appearance.
Blackheads are one of two types of acne. Blackhead acne refers to open comedones, where the clogged pores are open to the air on the skin surface.
Unlike pimples, blackheads are not painful because there is less inflammation that acne, however blackhead removal can be a bit painful if not done with the right products and tools.
In other words, blackheads are clogged pores full of oil that has oxidized and turned a darker color. Again, as that report explained, "Blackheads do not mean that skin is clogged with dirt, and … lesser hygiene. Although reducing oil gets at the problem, very abrasive scrubbing can damage the skin…"
Keep in mind that we get blackheads at any age, and often when our skin begins to lose its elasticity. After all, a hair follicle or pore must be able to remain firm and tightly closed.
Yet, when skin's elasticity begins to fade, the pores also can stretch far more readily. This can allow more sebum to be produced and pore size to become far more pronounced.
It is why you will want to follow the advice of experts who recommend a "chemical exfoliant because it's oil-soluble and can pass through the sebum into the pore.
Also natural clay masks are good because of their ability to draw oil out of the skin" along with toners and pore minimizers to complete the process.
What Causes Blackheads
The main cause of acne (including blackheads) is hormonal changes in the body, which causes excessive oil production in the pores. This is a natural process, especially in adolescence, which explains why so many teenagers have blackheads.
Androgen can cause increased sebum secretion and a higher turnover rate of skin cells around puberty. Both boys and girls experience higher levels of androgens during adolescence.
Using heavy cosmetics that block or clog the pores
High humidity in the surrounding environment
Blackhead Removal - How To Get Rid of Blackheads
In regard of blackhead removal and to answer you on how to get rid of blackheads: Try not to squeeze the blackheads yourself. For the first treatment try to go to a professional licensed esthetician, then you can begin with below products to prevent future blackheads formation.
Do not use nose stripes or peel off products as these may injury your skin.
Do not use metal tools to extract blackheads, these may cause scarring.
The market is packed with products promising to help with blackhead removal, but unless they focus on the issue of removing the built-up oil and tightening the pores, the problem will return quickly.
Below are several potent solutions for blackhead removal and they also answer many questions about how to get rid of blackheads, and they will not only eliminate the issue but also improve overall skin tone and appearance.
Removal blackhead on nose or chin is same as removing blackheads on face or back, using blackhead remover tool, blackhead mask, blackhead remover vacuum/ sucker or pore suction.
First you need to use a good mask such as Origins Charcoal Mask (see below more info) or Glamgglow Mask (see below more info), to loosen the skin and break the bond that is connecting the dead skin cells together, this will make blackheads much easier to remove as you will reduce the thickness of the skin on top of the white heads of black head.
2nd: after you use the mask and wash of the skin, your skin now is ready for the blackhead removing tools such as dermasuction dermaflash (see more info below).
Should you remove blackheads?
This is a good question, pure, clean skin always looks better, blackheads may affect the skin and these black heads may soon develop as an acne or pimples, so treating them is a good thing.
There are many youtube videos help in explaining removal blackheads, but be careful, please follow this article to gently remove these blackheads.
What Is The Best Tool For Removing Blackheads?
There are many ways that helps in blackhead treatment, as mentioned above, you first need to loosen the bond between between dead skin's cells, this can be achieved by using skin care masks, see below, or using regular pimple or blemish acne treatment such as salicylic acid, benzoyl peroxide, tea tree essential oil, chemical peel, beta hydroxy acids, retinoid, products with these ingredients will offer a superficial exfoliation and scrubs which helps in whitehead popping and an easy way for blackhead removal without much pressure.

Try to avoid some heavy beauty products and makeup for a while after removing the blackheads.
What happens if you don't remove blackheads?
Black heads will stay inside your pores if you don't do anything to remove them, they may get darker or even develop to a painful pimples and acne.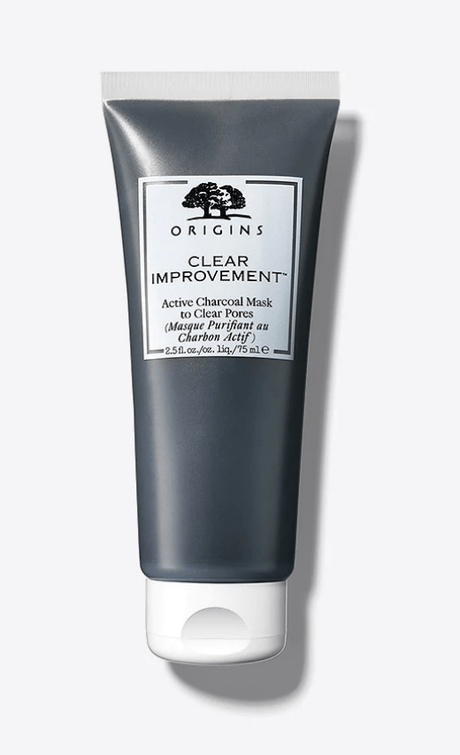 This mask is voted as # 1 best charcoal mask and blackhead remover, as well as is considered as an excellent pore cleaner. You can buy it directly by just clicking on the link above with free shipping.
This mask unclogs the pores and removes dirt and impurities from the pores.
Customer ratings: This mask is a 4 star product with 4,000 reviews!
Origins Clear Improvement Active Charcoal Mask helps to remove toxins, dirt, and debris, which can clog pores and make the skin appear dull, making the complexion clear, fresh, and healthy. The charcoal itself removes the oil that may cause blackheads, white clay absorbs toxins and unclogs pores which help in blackhead removal.
With just a 15-minute treatment once per week, this mask (suited to all skin types and complexions) can  eliminate the problem of blackheads.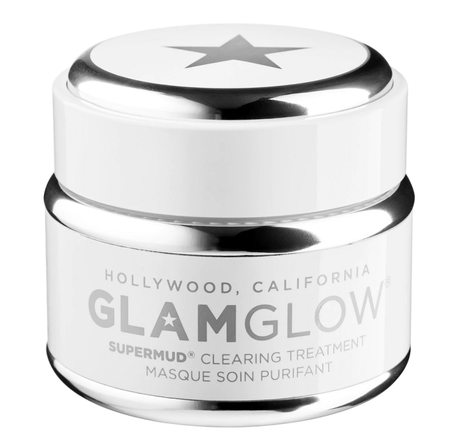 The SUPERMUD Charcoal Instant Treatment Mask is one of the best charcoal mask in the market.
It contains a blend of six different acids, such as Lactic Acid, Glycolic Acid, Salicylic Acid,  Mandelic Acid, Tartaric  and Pyruvic Acid, all of these acids along with the charcoal and clay work together to unclog the pores and open the blackheads for an easy blackhead removal.
With 6,000 reviews, 4 stars and 265, 000 loves.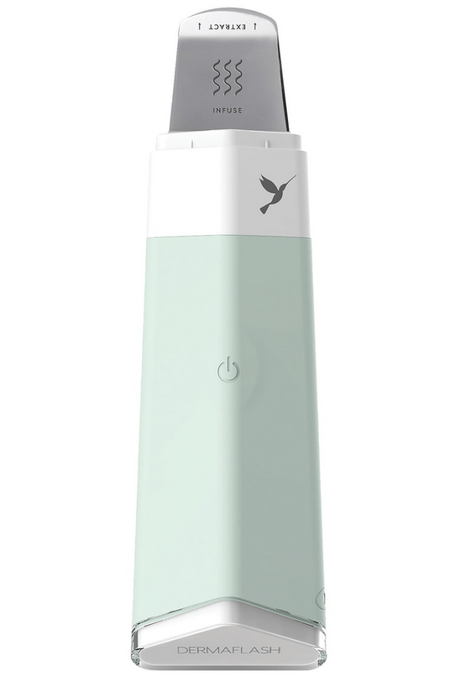 Dermasuction Tool
This unique tools offer two tools in one, its a pore vacuum and blackhead remover tool. There are different types of dermasuction like tools, some are cheap and don't offer the right amount of pore sucking and deep cleaning like this tool which is called dermaflash  which is the best derma suction in the market. It works as pore vacuum and bleakhead removal tool.
The secret lies in the powerful and gentle vacuum action inside DermaSuction. You can use it anywhere on your face or body and watch this vacuum extract so many impurities. You will be surprised by the results. This is ultrasonic type and is worth every penny.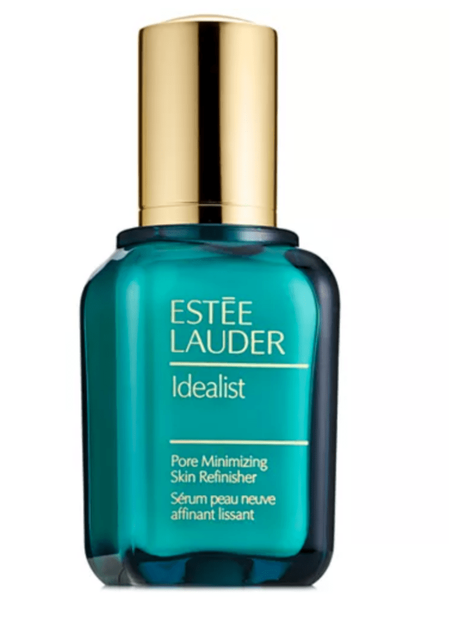 Estee Lauder Idealist Pore Minimizing Skin Refinisher
After you have cleansed and emptied the pores of debris, you can begin to tighten them and reduce the signs of aging that they can exacerbate.
Estee Lauder Pore Minimizing prevents further buildup of dirt and bacteria while it also tightens the skin and gives it a smoother and far more refined texture – much like you had in your earlier years.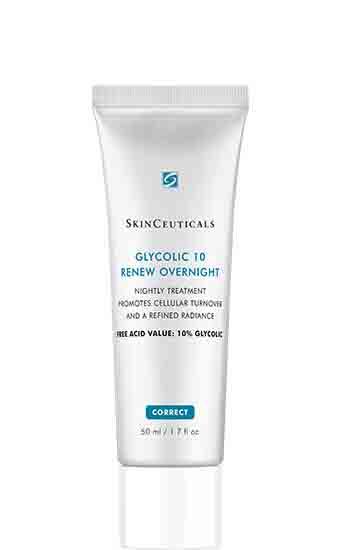 Skinceuticals Glycolic 10 Renew Overnight
Of course, as that report also said, a gentle peel can work wonders where blackheads and skin condition are concerned. This  glycolic acid cream is uses a buffered acid to generate amazing skin renewal.
It is also helps your skin to shed the outermost layers of dead cells, dirt, and debris. This means that you can cleanse the pores and give the skin that smoother and healthier look in one step.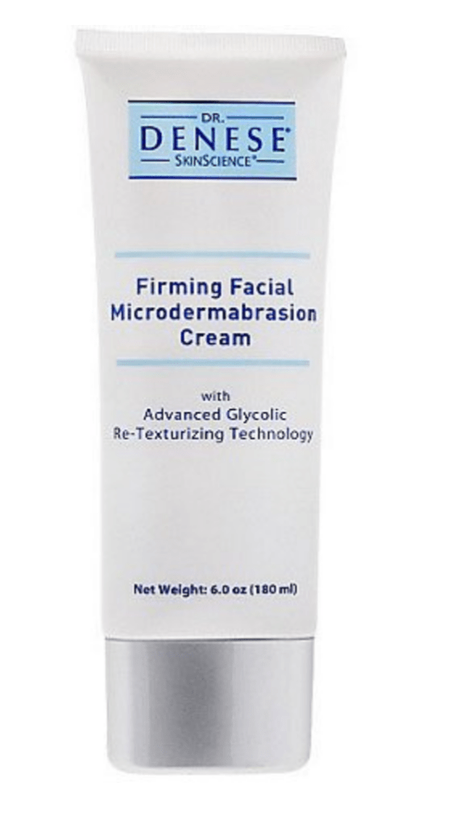 Dr. Denese Firming Facial MicroDermabrasion Cream
Exfoliated is also suggested and this product uses smooth and coated beads that offer no irritation but work the same way that the coarser and more gritty products do.
It is a skin polishing formula that eliminates dead cells on the surface and gets deep into pores to capture dirt and impurities at the same time.
By revealing the new cells below, it also ensures that the older cells are eliminated, as well as the built-up sebum and oils that cause blackheads.
The Importance of Cleansing and Toning
Though the experts tout the use of peels and other specialized treatments, they typically encourage a daily cleansing and toning routine as another sure-fire way to eliminate the problems with blackheads.
However, it is of the utmost importance to choose cleansers and toners based on your skin type.
Toners are often given a bad reputation because they are viewed as astringents. This, however, is a misunderstanding. There are astringent products, and there are carefully formulated toners.
The formulated toners work wonders for deep cleaning and tightening your pores.
They are able to balance the pH of the skin, eliminate the oil, dirt and other impurities that even a vigorous cleansing often fails to do, and most help to minimize the pores, too.
As said, the key is to select the one for your specific skin type and pair it with a matching cleanser. We suggest the following toners: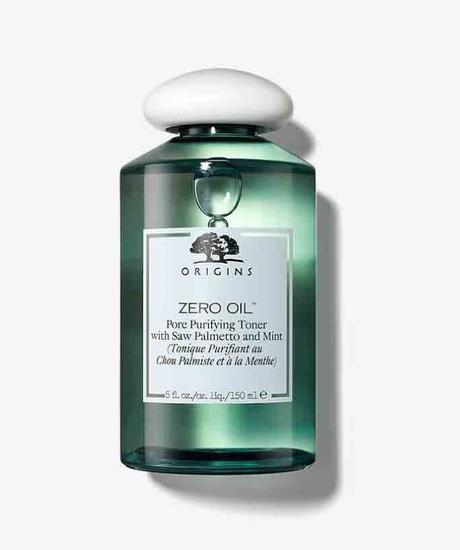 Origins Zero Oil Pore Purifying Toner
This is a balancing toner, meaning it ensures a good pH, oil control, and a matte finish. It is noted for its ability to soothe the skin and shrink pores.

Though described as ideal for oily skin, it can be used by most skin types to control blackheads.
Now you know the dirty details about blackheads, and you can get started on an all-new skincare regimen to get them under control and out of the way of your healthy and bright complexion.
Check the other posts about over exfoliating the skin and mud & clay skin masks