5 areas you need to cover while renovating your home

Renovating a house is an excellent opportunity to add a personal touch to a home. It allows you to incorporate new settings to make it more comfortable and beautiful. It is a unique project for your property where you look for renovation potential areas and effectively plan it in your house. It requires planning the entire process to renovate a property economically. The following are five areas where you must concentrate on renovating your home effectively.

Making a small space look more prominent is the number one renovation challenge. To make a home look bigger and expensive, you can use lighter shades. Light-coloured floors along with walls make the room feel airy. You can either use wallpaper or paint the wall, which gives the illusion of a bigger room. Using striped rugs along the length of the room provides a longer illusion of room. For windows, using blinds or Roman shades instead of curtains gives depth to space. For wall decoration, use large and bold art pieces for an expensive look for your room. Another way to make the room appear bigger is by placing a mirror across a window, which reflects light and gives the illusion. Do not forget the roof, It plays an important role in your Renovation, You can contact a Roofing contractor who can give you best ideas for your roofing and how you can change your roofing to make your room look bigger.
2. Renovating your Kitchens and Storage
The first step for renovating kitchen space is to declutter and increase the storage space. Sort, categorize and remove unwanted items from your closets. After sorting the things, store the useful items in storage boxes at readily accessible places. Labeling the storage boxes makes it easy to organize. It also helps in utilizing the kitchen space to the maximum. Building DIY cabinets will save you money, and you can design it in your style. Storing your belongings in portable storage containers will protect them from getting damaged. You can repaint existing cabinets for a fresh look of the kitchen.

3. Bathroom Renovation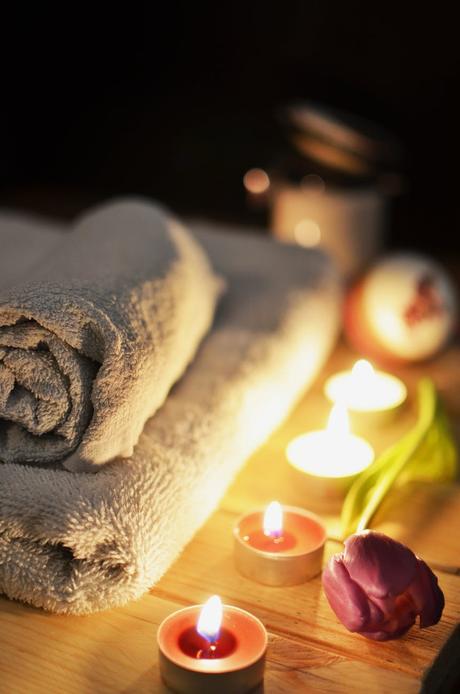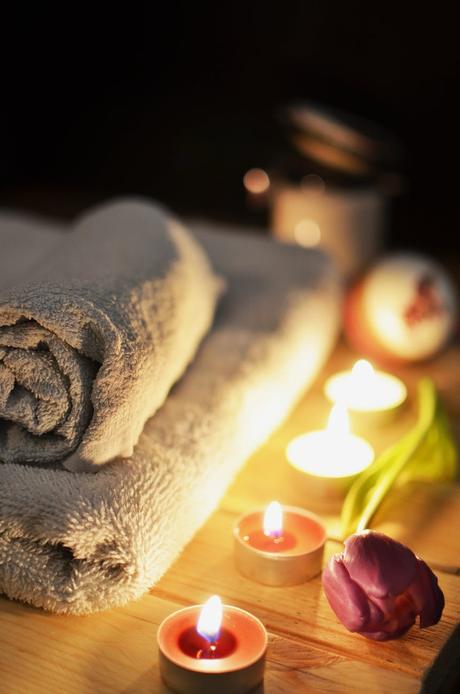 Source: https://www.pexels.com/photo/love-romantic-bath-candlelight-3188/
4. Renovating the Windows and Doors
The bathroom is an integral part of the home. There are many inexpensive ways to renovate your bathroom. Changing the frame of the mirror and the lighting makes a lot of difference in the overall feel of the room. Another technique of giving a fresh look to your bathroom is by replacing the toilet top, instead of the entire toilet. Using the right toilet fixtures, changing cabinet paints, and clean towels leaves a good impression on your guests. You can also save money by limiting the use of tiles in the bathroom. For example, instead of tiling the entire wall, use tiles on one horizontal strip and paint the rest of the wall. Go environment-friendly by saving water by installing low-flow sinks, showerheads, and toilets.
When the doors are too fluttering, and the windows don't let enough light in, then it's time to change them. The windows and the doors change the overall look of the space. The experience of enjoying nature while being indoors is incredible. Installing large windows and doors will let in natural light. Another critical condition to take into account is the insulation of the doors and windows. If during cold months, you feel the chill in your living room, then it's time to replace your windows. Damaged windows can hike up your heating bills up to 25% of the standard costing. To prevent this expense, replacement is a must. Moisture accumulation and rust can lead to jammed windows and doors, which creates noise while closing them. And also for the safety of your home do replace the rusted metal locks. While you are renovating the doors of your home, do not ignore the largest door in your home, i.e., the garage door. If your garage door color and the material do not coordinate with the aesthetics of your home, then it is time for a garage door repair.
5. Lighting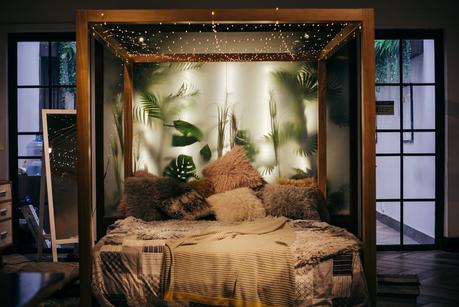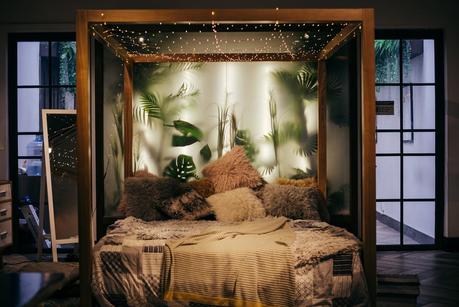 Source:
https://www.pexels.com/photo/string-lights-hanged-on-bed-frame-1329711/
Lighting is an essential factor while renovating the house. It must be comfortable, energy-efficient, and easy to access. Planning the installation and type of lighting for your home will give you its optimum benefit. The quality of color and light has a significant impact on the visual interest and functionality of the space. You can use accent lighting for highlighting the architectural features in your home. Task lightings can be used for food preparation in the kitchen, applying makeup, and reading places. For a modern living room, get dramatic lighting effects by using string lights. For dining areas, you can use pendant lightings. Make your bedroom feel cozier and give more depth by using warm wall lights.

Conclusion:
A beautiful home attracts health, happiness, and positive vibes. To achieve that one must get rid of old things that take up space and makes space look congested. Leaky pipelines make the room damp which can later lead to bad odor and collapse the property. These are the symptoms that a house gives to consider a renovation. If you have an indoor garden, change the damaged plants, and grow new plants. Adding indoor plants help improve oxygen levels in your space. You will breathe cleaner air and keep toxins away. The areas mentioned above are where you need to focus while renovating your home.