Las Vegas – the city of sin where dice are rolled, drinks are drank and anything and everything goes. It's one of the world's must visit locations and has become an unofficial Mecca for stag and hen parties. You want to go but what if you've never gambled before and aren't too in to the idea of going to see Celine Dion or having a shotgun wedding? (If it is a stag or hen party, you certainly shouldn't be interested in the latter). Here are 5 things to do instead that'll still give you a time in Vegas to remember…
Learn How to Gamble for Free!

So you don't know how to gamble but seeing as you're in Vegas, you feel it would be rude not to? Well luckily, many of the strip resorts offer gaming instructions and tutorials for absolutely free! (Why wouldn't they? They're hoping you'll be flashing your cash later on at the tables with your new found skills!) Even if you decide against placing any real bets, this alone can be a great Vegas-style experience!

Take to the Skies

Most people in Vegas take to the slots and stay there until their buckets of coins are empty, but why not escape the indoors and get the best views over The Entertainment Capital of the World humanely possible? This happens with a helicopter ride over the strip but also (and possibly even more breath-taking) a fly over the Grand Canyon which can set down at a nearby ranch and lead on to…

Becoming a Real Cowboy… (or Cowgirl)

Hopping on a horse and taking it around the picturesque desert that surrounds the Canyon itself. This is a real American experience and one you don't really want to miss. Yes, you might have ridden a horse before, but have you done it by the Grand Canyon?

Head to the Museums

Wait, what? There's actually museums in Las Vegas? Yes, in possibly the least cultural or historical place on Earth, you can get extremely cultural, with the Bellagio Museum for instance being home to some of the world's finest artworks… and if you're in the search of something a little more 'fun' – then Madame Tussauds Las Vegas is the one for you.

Simply Relax!
Vegas is the sort of place that never stops, never sleeps and never even pays attention to the time so by the end of it all, you're going to need some RNR whatever you've been up to. Next to having the best casinos, Vegas also has some truly brilliant spas and is therefore one of the best hen party ideas out there, as you will be on the plane home feeling refreshed instead of like Vegas has defeated you and your body… for that matter, it's a great thing to do for anyone!
See, Vegas isn't only that strip, strip clubs and casinos – and I'm sure you can even find more than 5 things to do once you're there!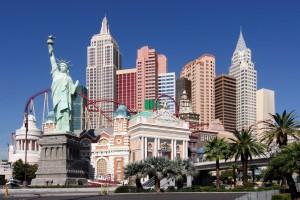 Written by Richard Paul for Hen Heaven, the home of hen parties, whether they're in Vegas or across Britain and Europe.
This is a contributed post