I have been let loose with a new (free) phone app called Instagram. This may not be a good thing but fun anyway....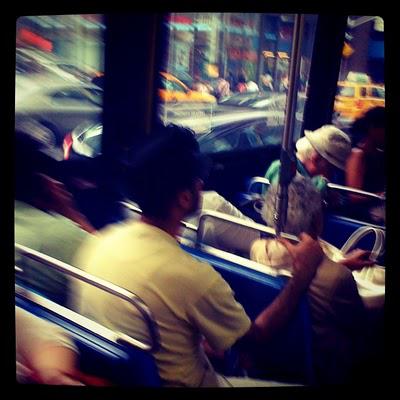 Life on the bus in late rush hour. 8th Avenue and 42nd Street. Not a part of town I'm often in.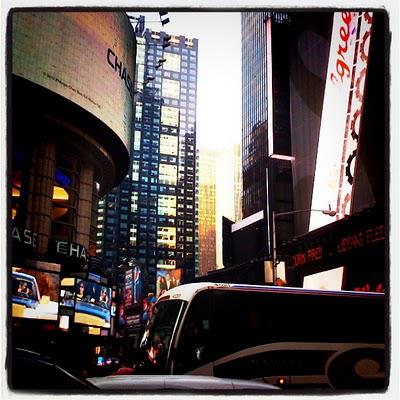 42nd Street itself --so brash, glitzy and exciting.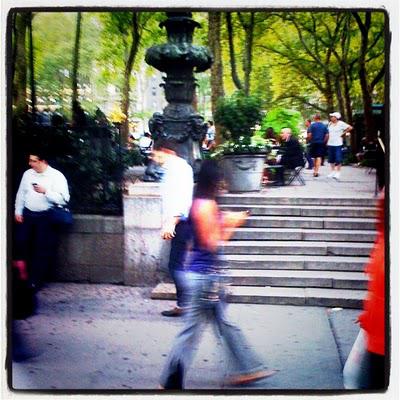 Bryant Park behind the library