With Halloween just around the corner, many people start searching for costumes to buy, rent or make for their parties that will mark the Celtic New Year celebrations. For many, the classic Dracula costume might be somewhat outdated, so the search for a great costume idea is on. There are many places where you can search for inspiration, such as art albums, kids' books, commercials, YouTube videos, a Lego box or your favorite movie or series.
Classic cinema is always a great source of inspiration for costumes.
However, even if there are many ideas going through your head, not everything can be turned into a Halloween costume that easy or that fast.
Our recommendation when it comes to wea
ring costumes is that they should be comfortable, interesting, and that they should not fall in any extreme: there is no reason to go too unpractical, you are going to wear your costume for five minutes and have to take it off, which won't pay off all the trouble you went through to get or to make it. Moreover, don't opt for something that's too unclear, such a Robin Hood / Peter Pan combination or for something that is too creepy: you still want people to come close to you.
Costume Etiquette
When it comes to costume etiquette, always make sure that they are not offensive in any way. For a costume to be offensive, it doesn't necessarily need to be offensive for someone at the party, but to anyone, anywhere. Don't poke fun at nationalities, ethnicities, creeds and so on; these are sensitive subjects that risk not being tastefully translated into costumes.
Choosing a costume
Finding a good costume can be hard, but finding a good idea can get even harder. There is a lot of thought that needs to be put into choosing your costume, as you will be investing time and money in it.
Some costumes can be put together in a few minutes, while others can take a while to find or create. Here are some suggestions on what you can dress like for Halloween this year, broken down into simple categories:
Historical
A Greek emperor costume
On Attire Club, we always speak about how you should always make sure that if you are wearing vintage clothes or clothes that are inspired by a past era, you should always make sure you mix them with modern pieces, so that you don't look like you are wearing a costume. A costume party is the only time when you can break this rule and dress up entirely as a character from your favorite time. There are so many costumes that fall in this category, such as a caveman, a Roman senator wearing a toga, a Roman soldier, a Greek philosopher, an Egyptian pharaoh, a Medieval wizard, King Arthur, Napoleon, Walt Whitman, Truman Capote, a hippie or even a 90s DJ. Charlie Chaplin, Elvis Presley or Che Guevara also make for good ideas.
Fictional and fantasy characters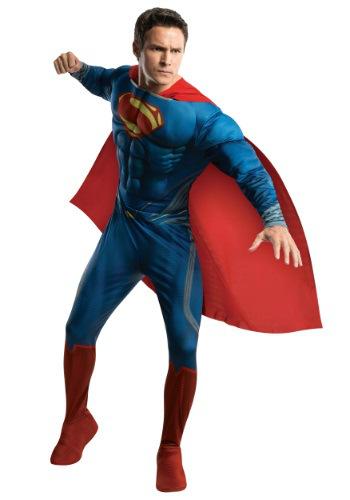 If you are an avid fantasy reader, a sci-fi-phile or a comic book fan, you probably already have in mind at least a few costume ideas. In case you have too many ideas, we can help you narrow them down to the following: Superman, Batman, Frodo, Luke Skywalker, Obi Wan Kenobi or Aladdin. Those who might have attended Comic con or a similar event can upgrade or recycle their convention costumes and will be all set in no-time!
Sports
If you are really running out of ideas, time or all of them, dressing up as a sportsman is really easy. Simply take out your baseball uniform, ask a friend for a basketball equipment or their karate kimono. You can easily go dressed up as a boxer, a soccer player or a golf player as well.
Funny
Halloween parties should be all about having fun, and, if you have what it takes, you can consider opting for a funny costume. A costume, a hamburger costume or any kind of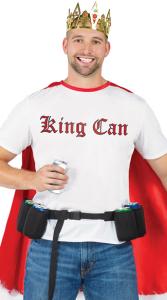 childhood reminder costume is always going to put a smile on other's faces. Putting a twist on a classic costume, such as turning a king costume into a
beer king costume
is also a funny choice you can make. Many people find sexual costumes funny, but if you want to go for something that has a strong connotation, make sure everyone at the party will think it's funny and you won't offend anyone. The whole purpose of a party is for people to feel at ease and to have fun and enjoy the evening.
Occupations
If you have a passion for a certain job, a certain uniform, or a certain work field other than your own, Halloween is the perfect opportunity to dress up in an outfit that will reflect that. Job costumes are usually a lot of fun, and they are practical, you won't need to take them off after five minutes and they are very easy to wear, to put on and to take off. You can dress up as a police officer, a fireman, a dentist (now that's creepy), a SWAT team member, an astronaut, a plane pilot or a car racer.
Some costumes are timeless and will never become outdated or uninteresting. Dressing up as Indiana Jones, the Mad Hatter, or a scare crow will always be entertaining, easy to wear and very easy to understand. Halloween should be nowadays more about fun than about anything else. We don't recommend that you go for a too creepy costume, as making a safer choice is going to make everyone around you better and will ensure you a good time!
Fraquoh and Franchomme
Further reading: Vintage Halloween costumes
P.S. What do you like to dress up as on Halloween? How do you choose your costume?  Share your comments in the space below! For more articles on style, fashion tips and cultural insights, you can subscribe to Attire Club via e-mail or follow us on Facebook or Twitter!
Share on Tumblr
0
'