There are many fashion items that are considered in most parts of the world to be exclusively feminine. Even in the light of the gender-bending movement that is going on especially in the Western world, certain fashion and styling items are associated in today's culture with femininity.
But this has not always been the case. Some things that we today think of as exclusively feminine have their origins in men's fashion and style.
Here are the backstories of 4 items.
Makeup has been a part of the world's culture for many years. In fact, it dates back some 10000 years ago. When tribal men used to go out to hunt or fight in battle, they would paint themselves. It all started as a way of camouflaging oneself, but it soon turned into more. For example, in some tribes, people used to wear makeup for fight in order to intimidate their opponent.
In around 4000 BC, makeup was already an important part of high society. For example, in Egypt, kings like Tutankhamen wore heavy makeup which already had a symbolic value. Tutankhamen and the important men of the court used to wear a green shade, which was believed to evoke the God of Sky and Sun.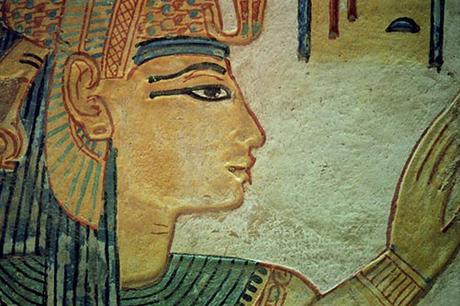 In Chinese and Japanese cultures, men wore nail polish as early as 3000 BC to show their social status.
Roman men were some of the first to engage in using makeup for cosmetic purposes only: they painted the top of their heads to conceal baldness and used powder to lighten their faces.
The jewelry we associate today with women, such as necklaces, rings and bracelets was originally worn most by men. High-status men that is. The peak of men wearing jewelry was during the Renaissance, when it was important for men to visually convey their wealth and implicit power. Men used to wear not just precious metals, but gemstones such as rubies, sapphires and others. While this may seem clear from paintings, one thing that is not very much known is that earrings were also a symbol of masculine power.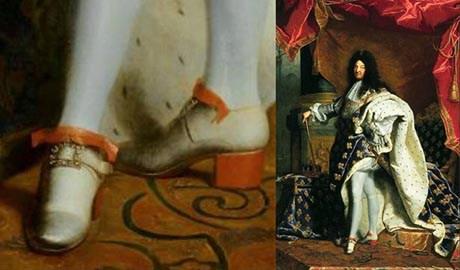 Some people know that the French nobility used to wear heels and red soles, but what many people don't know is that men wearing heels goes back to ancient Egypt. Murals from the time showcase men wearing heels. This set them way apart from the working classes: not only were the nobles and men of authority wearing shoes, which the lower class did not have, but they were physically above everyone else.
Heels were worn during ceremonies and also came handy to some. For example, butchers had to walk between animal carcasses, and the heels helped them avoid getting stained. The practical aspect of heels was what made them fashionable in Europe centuries later, as they were originally worn to help men place their feet more easily on a stirrup while riding a horse.
Yes, pink being a men's color is one of those things that is hard to believe. It seems that the associating with girliness and the color pink is so old that we don't even know when it started. But that is not true. In fact, at the end of the 19 th century, pink was a boy's color (and little boys used to wear dresses until they became 5 or 6). In fact, even in the early 1900s, young guys would confidently sport pink dress shirts (the first of which was actually created by Brooks Brothers) as part of their Ivy League wardrobe. It all changed in the beginning of the 20 th century, more specifically in 1927, when Time magazine released a chart that highlighted gender-appropriate colors, in accordance to the time's leading US retailers such as Best & Co., Halle's or Marshall Field. The chart suggested that parents dress their boys in pink and their girls in blue.
However, it wasn't long before all this changed. And it seems that the reason was purely an economic one. If until the 1920s, when a couple had a second child, the child would simply wear his older sibling's used clothes; but now, if the child was of a different sex, he or she would need a whole new set of clothes to fit in with social norms.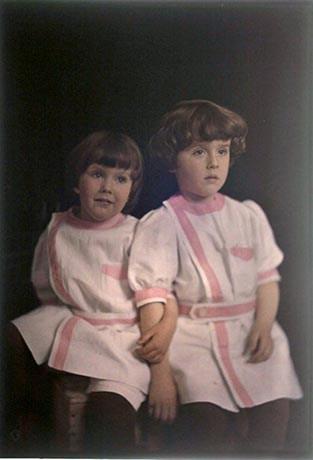 The colors and gender trends swapped during the 1940s, for no apparent reason, but it wasn't long until it became the standard that pink is a color for girls and blue for boys. Maybe it also has something to do with the fact that society started more and more to see men as cold and distant, thus associating them with a cold color and girls as warm and approachable, thus associating them with pink. Despite this, scientific studies from that time indicate that, in fact, both genders preferred blue to pink.
Fashion and style are always evolving as they reflect the social and cultural landscape of a group or of the entire world. It is very likely that many of the things we see today in a certain light will be seen in another tomorrow. Clothes and style in general are a reflection of the way in which we see ourselves and each other, they reflect the politics of a time and the ethics of a group in a given space and time as well, which is why the way we express ourselves visually is very important and relevant and has a high anthropological value.
Fraquoh and Franchomme
Further reading:
Men and the color pink: A cultural history
A list of fascinating fashion firsts Culture, history and money: 32 fashion facts
P.S. We want to hear from you! Which of these style elements did you find most surprising to find out that they were first created for men? Do you think our perception of these things and other similar ones will change in the future? How? Share your feedback, questions or thoughts in the comments below! For more articles on style, fashion tips and cultural insights, you can subscribe to Attire Club via e-mail or follow us on Facebook, Twitter or Instagram!