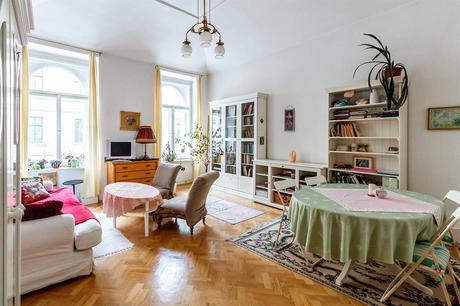 The second you're handed the keys to your new house, you're just going to want to get started on living that exciting next chapter of your life. Settling into your new surroundings is never going to be as easy as you hope or even imagine it is going to be, though. Without all of your creature comforts, it's never not going to feel like home, just a house that is waiting for you to put your stamp on it.
Why wait to make your new home your own? For advice on the best way to do just that, make sure to read on.
Get the cupboards sorted
To turn your new house into a home, everything has to feel homely. This means paying attention to your new abode's little details, not just the main areas and aspects of it. First and foremost, this entails you giving the cupboards and cabinets a good clean out and then packing your own stuff into them. This little touch will provide you a good base from which you can go on to build the perfect home. Plus, it'll mean you won't have copious amounts of boxes lying around during your settling in period.
Recreate familiar surroundings
Your kids, especially, may find it hard to settle into your home because of everything feeling so alien around them. To remedy this, you should try to recreate a feel within your new home that mimics the feel of your old one. This could mean hanging up a particular clock that makes a certain noise on the hour, or decorating the living in a similar fashion to the way your old house was decorated. Maybe consider adding an air freshener that you had in your old house, as this will make the new space feel like home.
Get comfy
You're never going to settle into your new home if you're sitting on deck chairs in your living room and sleeping on a mattress on the floor of your bedroom. You have to get comfy if you want to feel comfortable, which means kitting your new home out with everything you feel that you need to retain the quality of living that you are used to. This could mean having all of your old furniture set up, or, if you want to go all out, this could mean getting the latest furniture and sorting out free furniture delivery from companies such as Click N Furnish. Whatever you think is going to make you and your family feel comfortable at home in your new home, go ahead and do it.
Start home cooking
After the hustle and bustle of your home move, you probably won't fancy cooking for a few days, so you're probably going to start trying out all of your new local takeaways. It's okay to do this... but only if it is, in fact, for a few days. The longer you refrain from settling into a routine, the longer it will take to make your home move seem real - if this takes too long, you might never settle into your new home. So get the oven ready, get your plates and cutlery unpacked, and start the home cooking.