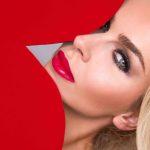 By now, most know that the skin on the face, neck and body requires a bit of added care beyond just regular cleansing. For one thing, unprotected exposure to the sun's UV rays can cause premature aging and even damage to cells, leading to any number of issues from pigmentation problems to cancer. So, the use of day cream with some sort of SPF protection is a must for men and women alike. Yet, is there anything else you can do to protect and/or improve skin?
Actually, there are both night cream products and daytime treatments that can ensure you protect the skin, improve skin and even undo some signs of aging. Before we look at four ways to achieve such goals, let's spend a moment looking at the best way to do protective skin care.
Optimal Results from Day Cream and Night Cream Use
If you are going to improve skin or enhance the way you protect the skin, start with regular cleansing. Choose a cleaner designed for your skin type, and don't overlook the benefits of toning. This is a good way to shrink pores that have expanded due to trapped dirt and oil and which, over time, have lost elasticity and grown larger. More pronounced pores are one of the first signs of aging, but proper cleansing and toning can help to shrink them back to a less noticeable and healthier size.
Then, use a day cream and a night cream to ensure the skin is both protected during the day and restored and improved throughout the night. Let's begin with the daytime products ideal for those who want to improve and/or protect the skin.
L'oreal Hydra Genius Daily Liquid Care – Extra Dry Skin is an intensely moisturizing day cream that goes on light and hydrates the skin to restore its softness and also help restore the skin to a brighter and more even texture. As a natural, water-based formula, it does not leave a greasy texture to the skin and works on the face and body for both men and women alike. Because it is designed to protect and repair, it can be your sole day cream, but you may want to also consider an added layer of protection with sun block or an SPF cream.
Estee Lauder Resilience Multi-Effect Tri-Peptide Face and Neck Creme SPF 15 this is one of my favorite, excellent for normal to dry skin and offers SPF 15 sun protection. It is a good choice if you wish to add enhanced sun protection to your daily regimen. You can apply it as the ideal base coat prior to makeup applications, or just use it on its own as the ultimate moisturizing sun screen. It is ideal for all skin types and works for men and women alike. It is non-greasy and is a two in one option for those who like to go light.
The Evening Routine
At the end of the day, your cleansing regimen is going to remove whatever is left of your day cream, and that means you need to restock the skin with soothing and nutrient rich formulas. A good night cream contains the ingredients needed to deeply hydrate but also undo any damages done throughout the day. The Garnier SkinActive Miracle Anti-Fatigue Sleeping Cream easily lives up to its name and can be used on the face and neck to reduce the looks of fine lines and wrinkles and to allow you to wake with younger and more radiant skin.
A skin repair product, it is water based and actually brings the kinds of nutrients essential to slowing and even reversing some signs of aging. Rather than being designed to specifically protect the skin, it will instead improve skin as you sleep. This is the perfect option for those who need anti-aging and skin repair in their night time routine.
If you find that you need more intense repair, the Lancome Bienfait Multi-Vital Night Cream is even more powerful. With the moisturizing benefits of a good day cream, this night cream will also provide the skin with the compounds needed for both recovery and healing. Designed to offer repair support for sun damaged by sun exposure, it can actually work to help prevent some of the issues this can cause.
It is ideal for combination skin, and has both skin firming and tightening capabilities. It improves the structure of the skin and will make the perfect finishing touch for those whose night routines are chosen to protect the skin and improve skin along the face and neck areas.
Getting Started
Though you might already be using one of the premium day cream products mentioned above, or opting for the night cream regimen, you should do both. Experts agree that using day and night treatments is the best way to maximize the benefits of any skin care regimen.
The daytime formulas, particularly those with SPF, protect the skin from any further damage due to UV rays. They are also meant to be a bit lighter in weight and texture. The night time creams, on the other hand, are specifically formulated to repair and improve skin while you rest. They do not have to compete with the environment, the weather, and the many ways our daily habits might interfere with a cream. From rubbing the skin to sweating, we can lose a lot of our daytime protection. Simply replacing them with a more potent night time treatment is the best way to enjoy optimal results.
The key is to properly cleanse morning and night and apply a day or night formula for your skin type and needs. The Mediderm products above work for all skin types and can work wonders on youthful skin in need of moisturizing and protection or older skin that has started to develop lines and wrinkles or which needs some added support throughout the night.