Matching outfits aren't reserved for the honeymoon period. Couples at various phases of their life and relationship can dress up together sometimes as a visible demonstration of their love, adoration, and connection. Whether you've seen matching couples at the park, your neighborhood, or throughout the city, you may have wondered what motivated them to dress alike and what the benefits were.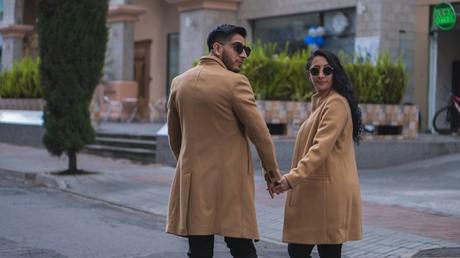 Matching a couple's clothing is a romantic way of making a declaration about your love and feeling a strong connection with your partner. However, many men don't know where to start. But matching your outfits with the love of your life would make your partner feel the special bond that you have. Here are some excellent tips on how you could match your outfits with your significant other:
Be on the same level of elegance and formality
Communication is again crucial if you decide to go for a matching outfit. Special occasions need formal or at least semi-formal clothing. Decide what you both want to wear and agree on the specifics.
Elegance is essential when it comes to combining your jewelry with evening clothes. If it's the day your significant other will wear one of the emerald cut engagement rings on her finger, imagine her wearing a white or black elegant dress to go with it.
You can mix a single hue from her outfit and tie it to your own whether you wear a suit in all the black or white colors and pair it with your elegant watch. You will both look classy on a romantic date you prepare for her.
Sometimes the tiniest touches make the ideal elegant matching outfits. Make it perfect for your special night and compliment your significant other's elegance with a dress that can be paired with a 1 carat diamond ring on her finger.
Go for similar styles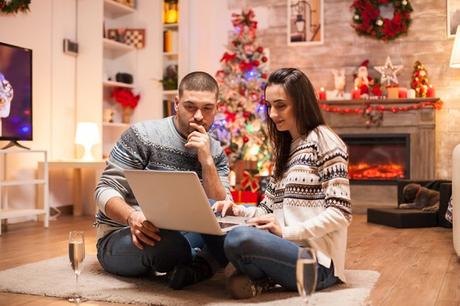 Besides color, one way to match stylishly with your significant other is to appear the same. There are plenty of unisex clothes and styles that you can mix and match with. From a workshop to a birthday celebration, demonstrate a sophisticated casual outfit with your partner's affection. You may mix and match this style from one single hue in both clothes to an identical pattern to suit the occasion.
One classic example is that many couples want to express their love using couple's custom T-shirts. Shirts like 'Forever His' and 'Forever Hers' may be worn if you and your significant other are incredibly romantic.
If you don't care about romantic shirts, you may wear T-shirts linked to your shared hobbies. For example, you may wear shirts featuring your favorite characters if you enjoy Harry Potter or Star Wars.
Use the same texture or fabric
Playing with various textured clothes is a fantastic approach to increase your look's interest as a couple. You may opt to wear the same cloth in different seasons. You may, for example, wear polyester or linen in the summer. It's also interesting to mix and match various fabrics and textures, just like combining a matching satin blouse or wool sweater with jeans.
Think about the context in which a specific material may be used, then combine it with other textures to challenge expectations. Learn about some of the most popular textured clothes and how to mix them to make a unique matching outfit with your significant other.
Decide on the color combination
Wearing color-coordinated clothing is one of the simplest ways to match your significant other. Perhaps you and your partner share a passion for the color blue. Then wear apparel in a variety of blue colors and tones.
Another fantastic idea is to wear more colors. For example, red and green make both purple and yellow a big mix. You and your significant other have the chance to express your fashion sense by choosing a single piece of your partner that's the same color.
In addition, if neither of you is keen on wearing the same hue from head to toe, you can go for two distinct monochromatic ensembles. To make coordination easier, designate one as neutral and the other as the fashion color. Ensure that the colors you chose complement one another.
Just remember that when matching his and her attire, avoid going overboard. Strive for coherence and not mere uniformity that could drown out your partner's personality and preferences.
Conclusion
Love is such a powerful feeling; it feeds your emotions and makes you stronger, and you want everyone and everyone to know about it. The simplest way to announce your love with the world is with a matching outfit with your significant other. Most importantly, matching clothing with your significant other is a way to show love in a stylish, trendy manner. In essence, it returns to the core of the partnership - love.
Fraquoh and Franchomme
Further reading:
Prom Style: Should You Match your Date?
P.S. We want to hear from you! What do you think about wearing coordinating outfits? How much should they match? How much is too much? Share your feedback, questions or thoughts in the comments below! For more articles on style, fashion tips and cultural insights, you can subscribe to Attire Club via e-mail or follow us on Facebook, Twitter or Instagram!