Fort Lauderdale is more than a spring break hot spot, priding itself on being a diverse, family friendly, year-round destination. It's got a vibrant cultural scene, great shopping, tons of activities, and don't forget the beautiful beach.
Snowbird, Spring Breaker, or Savvy Summer Visitor
Every season has a different vibe on Florida's southern shore, so plan ahead to guarantee the ambiance you want. Winter is the busy season, as tourists from the frigid Northeast flock to the warm water for a break from the cold. Expect higher hotel rates, crowded beaches, and lots of activities. Spring break is less crazy than it used to be, but it still happens, so double-check your travel dates or you might find yourself surrounded by up-all-night partying coeds.
Summer is a great time to take advantage of off-season deals and more elbow room, as businesses and attractions in Fort Lauderdale stay open year round. But remember that hurricane season starts June 1 and continues through the end of November, so consider travel insurance if you're planning to visit when big storms are a possibility.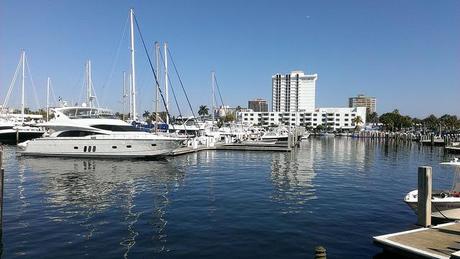 Stroll the Promenade and Shop the Style Mile
Nothing says Fort Lauderdale like the white wave wall that flanks the beachfront promenade from Las Olas to Sunrise Boulevards. Join a game of beach volleyball, get to know the underwater locals with some snorkeling, then stop for lunch at a sidewalk café and enjoy some unforgettable people watching. After the sun goes down, turn the corner and discover the twinkling lights of Las Olas Boulevard. This shoppers' paradise features more than 60 upscale shops and boutiques, plus galleries, museums, al fresco dining, nightlife, and more.
Go Retro in the Sunny Suburbs
Escape the main drag and take a day trip into local life. The nearby towns of Deerfield Beach, Pompano Beach, and Lauderdale by the Sea feel like you've traveled back in time to the 50′s. Watch pelicans dive for amberjack along Deerfield Beach International Fishing Pier. Taste fresh coastal cuisine at the tiny Fish Shack in Pompano Beach. Take a scuba lesson at a local dive shop in Lauderdale by the Sea. End the day by finding a souvenir amidst the fabulous kitsch offered by the many local beach shops.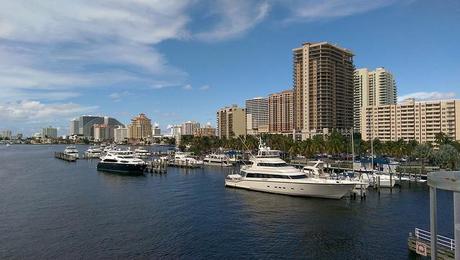 By Air or by Sea
The most popular way to get to the area is to fly into Fort Lauderdale-Hollywood International Airport, offering frequent flights on a variety of airlines. Regular visitors prefer it to the more crowded Miami International and smaller Palm Beach International, due to its limited flight schedule. Fort Lauderdale is also home to Port Everglades, one of the busiest cruise ports in the world. If you're planning a cruise to or from Port Everglades, consider easing into vacation mode or getting your land legs back by extending your trip by a few days with a stay in Fort Lauderdale.
Whether you're looking for a winter getaway, a change of summer scenery, or a Spring Break party, Fort Lauderdale is waiting to welcome you with warm sun, white sand, and endless ocean views you'll never forget.