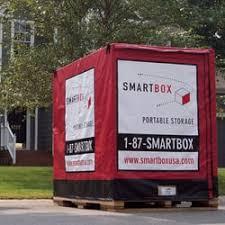 With its blend of small-town attitude and big-city entertainment, it's no surprise that Cleveland, Ohio remains a popular destination for travelers of all ages. If you're thinking about making Cleveland your home, however, it's important to make sure you know what to expect; after all, vacationing in a city is never the same as living there year-round. Here are four of the most important things to know before moving to Cleveland:
1. Cleveland Winters Bring Plenty of Snowfall
Cold air fronts passing over the warmer waters of Lake Erie, located right next to Cleveland, form clouds that dump plenty of snow over the city from November through January or early February. If you live in Cleveland, you should expect frequent snowfall for at least these three months, so you may want to upgrade to an all-wheel-drive car or purchase snow tires. When Lake Erie freezes completely around early February, though, it's truly a sight to behold.
2. It Has the Highest Sales Tax in the State
While the sales tax for the state of Ohio sits at around a 7 percent average, Cuyahoga, the county in which Cleveland is located, has an 8 percent sales tax. Where food is concerned, though, anything not consumed on the premises of a shop or restaurant is exempt from the sales tax.
3. Clevelanders Swear a Lot
If profanity gets on your nerves, moving to Cleveland might be a bit of a rude awakening. One stereotype holds that people from Ohio swear more than residents of any other state, and Clevelanders seem to take this to heart. Anyone who's lived in the city long enough, though, will tell you that the excessive use of sentence enhancers is just part of Cleveland's quirky personality.
4. Housing is Very Affordable
One of the biggest benefits of Cleveland from a homeowner's perspective is the affordable housing. Housing costs in Cleveland are 6 percent below the average for American cities, and a basic one-bedroom apartment can be had for less than $600 a month on average. If the primary motivation for your move is finding a place with lower housing costs, Cleveland is an excellent choice.
Overall, there are plenty of things to love about Cleveland. From the majestic Erie to the colorful characters to affordable housing, the city truly has something to offer for just about anyone. As long as you're prepared for the winters and ready to embrace Cleveland's distinctly smaller-town attitude, it might be the right place for you.

Tom James,