For at least 12 years of our lives, we learn the importance of getting an education. We go to school to develop our minds and find something that we can build into a career.
For some, learning ends at graduation. For others, learning never stops.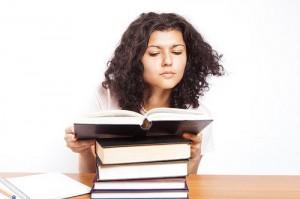 I'm in the latter group. Last week, I attended the 2013 Crossroads Summit put on by the local Young Professionals Network (YPN) group. So it's only fitting that I want to talk about the importance of professional development.
There's no such thing as a know-it-all.
Although there are true geniuses in the world, we all still start at the same point. Every person has a unique mind that is predisposed to understanding certain things. Scientists understand science better. Musicians understand music better. But even the best scientist couldn't tell you about gravity if they hadn't first opened a book (or went to a lecture). In the end, we're only as good as the information we put into our brain.
So how do we continue to grow? We have a couple options.
Books: Books provide some of the cheapest form of education. For about $10-20, you can purchase a nonfiction book. The best place to start is Amazon, as many authors choose to publish their work there. Simply search for a title that relates to your industry or area of interest and you'll be on your way to finding a book that is right for you. If you don't have the time to sit down to read a book, option B would be audiobooks. If you have time to listen to music, then you have time to listen to a book. Exercising or commutes are some of the most popular times to consume an audiobook. Regardless of the method, books are a great method to develop your knowledge.
Online Reading/Blogs: The first thing you need to know is that you can't believe everything you read on the internet. Although I frequent Wikipedia, I don't necessarily trust the information I obtain there. However, there is quality content out there for free if you know where to find it. For example, I follow a couple different blogs/websites that provide useful content on leadership, writing, and blogging, which are all areas of interest for me. If there's a topic you're interested in learning more about, there's likely a blog out there that can help.
Conferences/Workshops: This is where we start to get a bit more expensive, but there is nothing more engaging than a room full of people excited to learn. Not only does a live event provide interaction, but it also helps you connect with others who have similar interests as you. It's important to network with others in your field.
Education: For some professions, it's a requirement to hold a degree (i.e. doctors). If formal education is not necessary, we might be able to benefit from smaller training programs. Although college is a very popular choice for many high school graduates, it is the slowest and most expensive method of learning.
In the end, the how of learning doesn't matter. All that matters is that we constantly strive to develop ourselves to become the best version of us.
What is your favorite way to grow? Share in the comments.
Thanks for reading! Don't miss any of my updates. Join my community - it's free!
Let's keep the conversation going! Share your thoughts with me below.