Greece is renowned as a top summer destination due to its gorgeous beaches, its wonderful islands and its sunny weather. Greek islands, like Rhodes, Crete, Mykonos, Santorini, Corfu and Zante, are considered to be some of the best destinations for summer vacations in the world. Have you ever thought about visiting Greece after September and before April? The amazing weather in addition also to other advantages can convince you to visit Greece during the off-season. Low prices still warm days and hospitable people. What are you waiting for?
Weather
As a Mediterranean country, Greece is very popular thanks to its weather. Did you know that Greece has sunny weather with temperatures over 25 degrees from April to October? Especially in Cyclades, Dodecanese and Crete, the weather is a great asset you can expect for many months all year long and not only during summer. If you come from a northern country and you can't stand hot temperatures, visiting Greece in autumn and spring, when temperatures are not over 35 or even 40 degrees like in summer, is a wise thing to do for comfortable vacations. Thus, you can explore the beautiful Greek towns and villages as well as the ancient sites without the danger of a heat- or sunstroke. Plus, the sea, especially in autumn, is warm enough to swim and enjoy its emerald waters, and sunbathing is not as dangerous as in June, July and August.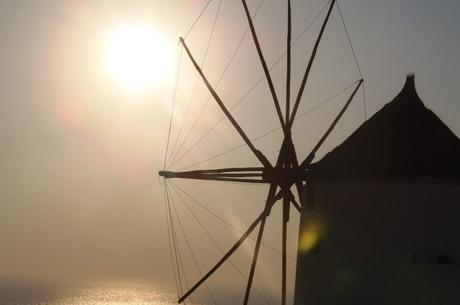 Great deals
During the off-season and especially in October, November, March and April, it is very likely to find unbeatable accommodation and ferries deals. You can expect up to 60% off, and thus you can spend more time on your vacations or have really cheap holidays. Plus, entrance fee to museums and archaeological sites are significantly lower than during the high-season, while air tickets are also much more affordable. You can check Booking.com or Trivago.com for accomodation.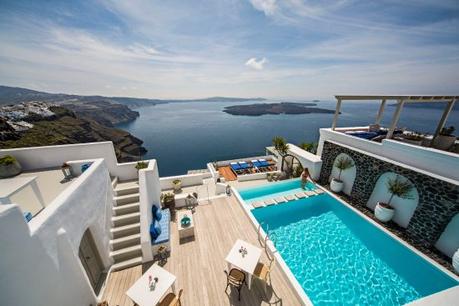 Flexibility
If you want to visit a Greek island in July or August, you have to plan the trip several months before your take off. Most places are fully booked in the high-season, and thus it is really difficult to find a place to sleep or an airport ticket. In autumn and spring, you can find many last-minute deals or arrange your schedule easily just a few weeks or even days before your journey. If you are a spontaneous person, traveling off-season is a must, and you will adore it.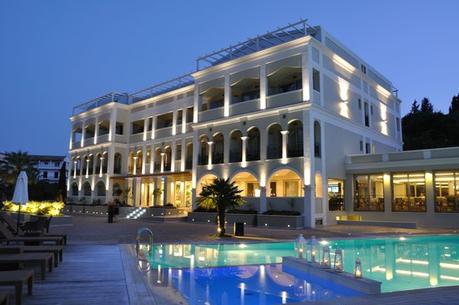 Hospitality
Greek people are famous all over the world for their hospitality. However, during the high-season in the touristic places, it is truly unlikely to get familiar with the Greek hospitality. Tourists are thousands, local people are very busy, and you won't find the opportunity to talk to them and understand their culture and way of living. In the off-season, people are relaxed and willing to show you their place. You can discuss with them, meet new people and make new friends.