If you're doing the content marketing thing the right way, you can greatly benefit your business. Developing solid, informative posts that aren't too SEO and ad heavy, or "market-y" will improve your company's reputation and make you a voice within your industry. With Content Marketing the aim should be to try and make the SEO content worth reading. It'll also help you improve your bottom line, here's how: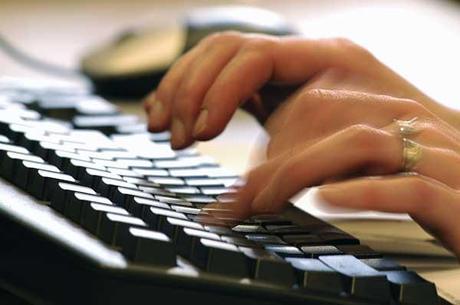 1. Industry Respect
Nice quality articles about the goings-on in your market will bring you the respect of your competition. Don't make your content marketing all about promoting your product. A good, strong article about something new within your industry will give you a respected voice that will serve to market your products or services without a blatant ad-like effort.
As you develop readable, interesting content that relates to your business, others will take note. If your competitor's respect you, that'll go a long way. Just remember to develop quality and thoughtfulness rather than resorting to obvious marketing tactics. If you don't stick to neat, informative content and opt for sensationalized, SEO heavy marketing instead, others in the industry will resent you–and this will filter down to consumers that are in on the latest industry buzz.
2. Consumer Appreciation
Doing your content marketing the right way will be much appreciated by existing customers and potential customers alike. If you're putting out accurate, helpful information about your services or products, customers will think of you in a good light. Teach them something useful about your market, rather than prompting them to buy! buy! buy! they will appreciate it, trust me.
Using media that your consumers will like is a great way to develop consumer appreciation, and it'll get you the SEO ranks you desire to thwart your competition. Input helpful videos, photos, interviews, and infographics to please users as well as search engines.
3. Establish a Reputation
Well developed content marketing will make the public aware of your brand. If your marketing posts or articles don't scream "marketing" and they have something compelling to say, chances are you'll get some social shares that will make your business known to new and potential customers.
Getting a good reputation won't happen if your content marketing boarders on SEO overkill or spammy content. Establishing a positive reputation for your business and getting your name known is a productive and necessary step to growing your business in the right way.
4. Helpful Feedback
Once your content marketing hits the eyes and ears of consumers, they'll have something to say about it and your company in general. Checking the comment fields on your posts is a great way of doing some much-needed market research on your products and services. If they don't always have something good to say about what you do, that's ok. A good company will listen to feedback and make any needed adjustments.
Consumers respect when a business doesn't ignore what they like and dislike. Also, there are some pretty savvy people out there that might have a suggestion which will greatly benefit your company's future. Don't let any tips slip through the cracks because you're too busy to take the time to see what the public has to say.
In Conclusion
Everyone knows how content marketing can contribute to link building and other SEO efforts, but don't forget that the main objective is not just to get visits to your company's site.
The point of content marketing is to grow your business, get a great reputation and achieve more sales. If you set your mind to making the effort to do content marketing in a refined, informative way–with high-quality posting–you'll not only get the respect of your competitors and the public, you'll gain more business. And that's the whole point!
Original Content by SEO Andy @ 4 Reasons Good Content Marketing Will Boost Your Business