Although men are generally more understated in their jewelry choices than women, accessorizing with a few well-chosen pieces can add to an already-elegant appearance. We're not talking about anything flashy - just a bit of understated good taste that says you put thought into your choices and added that special finishing touch. Jewelry trends for men cater to all tastes, but today, we'll examine the ones that will be as at home with your best designer suits as they are with your weekend casuals. It's a less-is-more approach that works!
1. Choose a watch to match your personality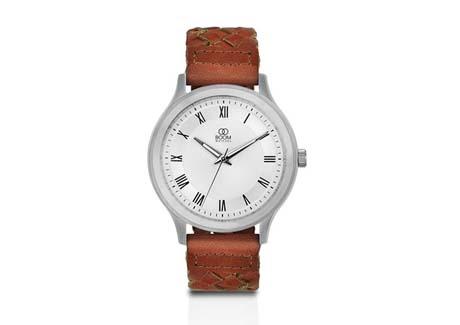 In a world where almost everything cool is digital, a good analog watch is still a sign of timeless elegance. Choose something slick in gold, go for a no-frills look that's all utility, or show your allegiance to the armed forces with USMC watches. Go for one really good watch that becomes part of your signature style, or get a few variations on the theme so that you can change things up.
2. Round it off with a ring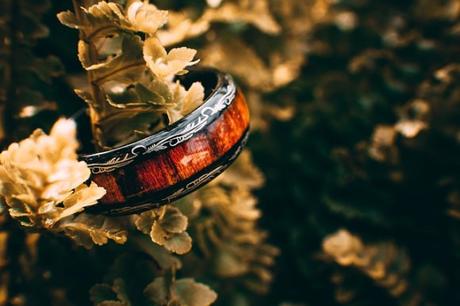 Back in the day, men wore their wedding bands or maybe a signet ring. But today rings for men are making waves in the fashion world. In fact, Vogue Magazine notes that men's jewelry is a huge runway trend this year. All the same, it's best to keep it timeless, so opt for a selection of rings that have meaning to you and stick to wearing one or two at a time.
For men, chunky platinum, stainless steel, white gold, and silver rings are very trendy at the moment, and modest diamonds can definitely be considered. Celtic-style engravings and animal motifs add an interesting twist, and yes, the good, old-fashioned signet is still very much on-trend.
3. Earrings are hot property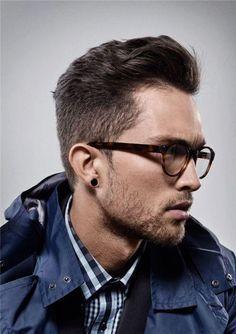 For centuries, men have worn earrings. They went out of style in the West during the middle ages because the Catholic Church forbade them, resurfaced for a while, and then fell from favor only to become a 20th-century rebel style. Nowadays, there's nothing strange about finishing off your look with a subtle earring or two, and earrings for men don't necessarily mean you're a biker or punk rocker. So, if you like the look, make it your own. Opt for simple studs, crosses, or rings to add a touch of devil-may-care to your styling.
4. Bracelets and bangles
With weekend wear, stacking bangles seem to be something of a trend in men's fashion. But for a timeless look, a simple wrist chain, single bangle, or tennis bracelet is equally good with both formal and casual wear. Keep bolder statements to go with your casuals - there are some unmistakably masculine designs for that pagan warrior look.
Plus, something strictly formal
Cufflinks and tie bars are back! Round out your collection of accessories with these finishing touches for a suave formalwear style that shows attention to detail. Choose to flash diamonds on your cufflinks or opt for classic onyx or plain gold. While these items are definitely not a match for your casuals, men who frequently wear suits will benefit from the investment.
Regardless of your style, there are some wonderful men's jewelry options to suit every occasion. Subtle statements remain the most versatile, but feel free to play around if your budget allows.
Fraquoh and Franchomme
P.S. We want to hear from you! What are your go-to jewelry ideas? Why? How many jewelry items do you usually wear? Share your feedback, questions or thoughts in the comments below! For more articles on style, fashion tips and cultural insights, you can subscribe to Attire Club via email or follow us on Facebook, Twitter or Instagram!