These 4-ingredient date truffles are fast and simple to make, and are vegan, gluten-free and paleo!
This year, I'm in the holiday mood EARLY! I've been making up a baking list and am so excited to get busy in the kitchen. But…I still don't want to overdo it this season, and so I've been looking for healthy treat options to swap into my holiday baking list.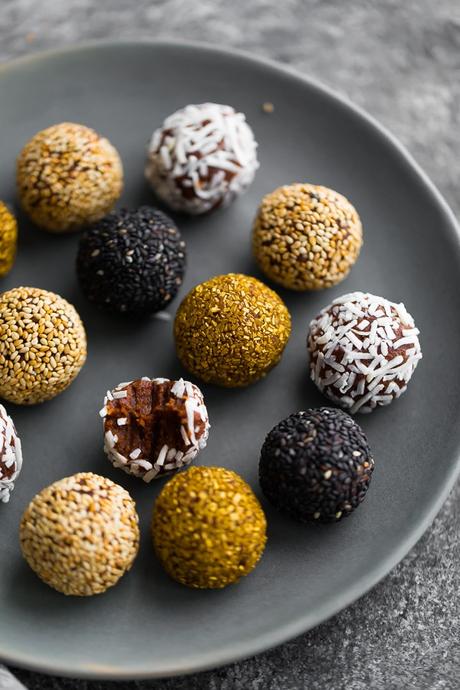 These healthy date truffles are so simple to make (with just 4 ingredients!) and are a delicious treat to satisfy my sweet tooth.
They also happen to be gluten-free, paleo and vegan! Yay!
We love these no bake date truffles because
they take less than 25 minutes to make
you can customize them with different flavors and toppings
they are vegan, GF and paleo!