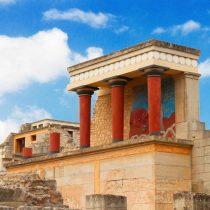 Luxury vacations are the dream of every human on earth, but only a few of us can subsidize them. However, in Greece, there are some islands that can offer you exactly what you are looking for. Affordable yet luxury vacations on a budget. Can you imagine something better than that? On every Greek island, you can find amazing deals depending on the period, but these Greek islands have unbeatable prizes all year long in a beautiful scenery that will make your holidays just unforgettable.
Kythnos
Kythnos is a Cycladic island that is located in a very close distance to Athens. You need only a short boat ride of 1 hour, and consequently ferries tickets are very cheap. Plus, because the trip is not tiring, you can stay only a few days there and spend money to have a great time. Kythnos is an off-the-beaten-path choice in Cyclades, and thus restaurants and hotels have really competitive prices that will impress you. Stunning beaches with turquoise waters, lovely villages with whitewashed houses and hospitable people are only some of Kythnos assets you will definitely appreciate.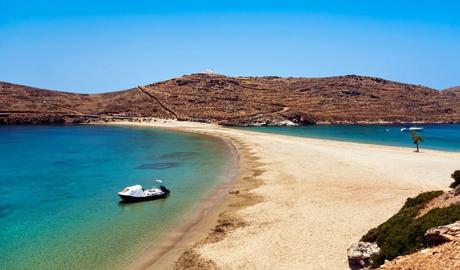 Hydra
Hydra, which belongs to the Saronic islands, is also located near Athens and offers affordable ferries tickets. Moreover, Hydra has a huge variety of hotels, and you can enjoy top accommodation at great offers. Especially in the weekdays and in autumn, Hydra is an excellent destination for calm and relaxing vacations for budget travelers. Besides, Hydra is renowned for its picturesque settlement with its stone-built neoclassical houses and mansions as well as its romantic atmosphere that is ideal regardless of the season.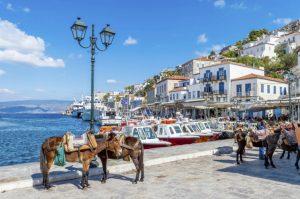 Rhodes
Rhodes is one of the most popular Greek islands, and you may think that it is very expensive. Well, this is not the truth. Actually, in Rhodes are being offered unbelievable holiday packages in modern all-inclusive hotels, where you can relax all day, eat, drink and swim in the pool without paying anything more than just the initial price of the deal. Moreover, Rhodes has endless entertainment opportunities, and you can find in its astonishing villages restaurants and bars to enjoy the island's nightlife at a very reasonable budget. Medieval Town of Rhodes, beautiful Lindos and fascinating sandy beaches will make you adore Rhodes.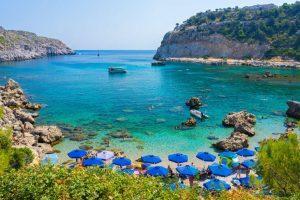 Crete
In Crete, you can do anything you want. Luxury or cheap vacations, with children, with friends or with your other half. Generally, Crete is a large island and its options are numerable. In Chania, Rethymno, Heraklio, Hersonissos and Elounda, you can find super deals to stay in amazing hotels, enjoy their services and feel like being the richest person in the world. Crete is located in the southernmost side of Greece and has warm, sunny weather at least from March to November. If you visit it during the off-season, you will be impressed by its accommodation deals. Gorgeous exotic beaches, traditional villages, delicious cuisine and significant ancient sites are waiting for you!