Whether one chooses to pin a brooch to a headpiece, on a belt, a necklace or use it the traditional way on a blazer or a scarf, you can't escape winter without using  this versatile piece of jewelry! Here are a few of our favorite picks that are ultra glamorous and make great gifts for that extra special person.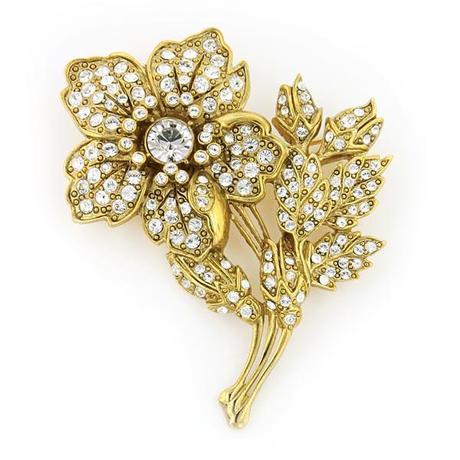 Vintage Gold and Marcasite Flower Brooch $100 : This is our limited edition gorgeous flower brooch! Measures 2.25" long and 2" wide.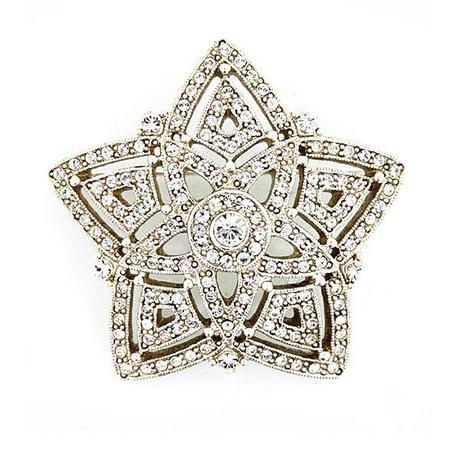 Swarovski Crystal Star Brooch $85 : Made with genuine swarovski crystals, this geometric star has high shine & sparkle.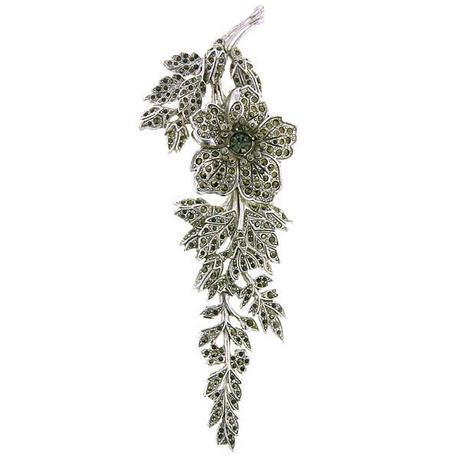 Vintage Marcasite Drop Flower Brooch $225 : A sure head-turner, this genuine marcasite brooch drops a long 6.5" from our Antiquities Couture line.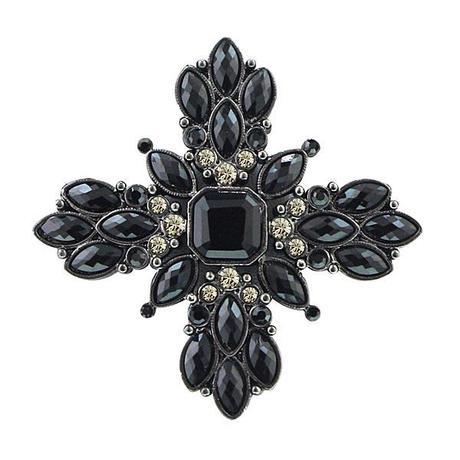 Victoria Black Vintage Brooch $45 : Made with black marquise-cut crystals surrounded by glimmering black diamond crystals for an elegant black tie affair.
Which one's your favorite? Have a fab Tuesday!