D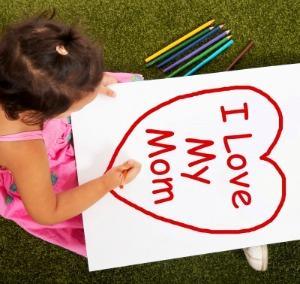 o you need help finding that perfect Mother's day gift or need gift ideas for that special mother in your life? I love Mother's day because it is a special day to honor the all of the mom's who have influenced who you are, taught you a variety of life lessons, taught you how to behave, made you laugh, and brought a smile to your heart when you needed it. I know that mom's can be a challenge to buy gifts, especially, if they buy most of the things that they want, need, or enjoy.
Disclosure: This post may contain affiliate links.
Engraved Jewelry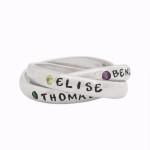 An engraved ring, bracelet, or necklace is a unique and personalized gift that she will love. Each piece can be customized when you place your order. You can choose the perfect piece of hand stamped jewelry that you think that your mom would like the best. Sterling silver is timeless and easy to care for. You can add your child's name, initials, and/or birthstone to the item that you thing y our mom would enjoy wearing. Each time she looks at her ring, bracelet, or necklace, she will be reminded of her children. 
Nelle and Lizzy
has several different engraved rings and other jewelry to choose from.Their jewelry line has been featured on Oprah.com.  Quote from Oprah: "Here's a gift for mothers—or grandmothers—that's perfect whether the kids are in diapers or in college." — Oprah
Mothers Day is May 11th! Our deadline to order is Friday, May 2nd so we want to try and get people ordering early. If you order by May 2nd and use the code "RingPlease!" you will get a FREE Alpha Dot
Pages: 1
2