Clients usually ask us that which is the prime factor that makes any custom software or mobile apps a successful venture in the market. Well, in fact, there is no such one aspect of the software that can ensure its success among users. Some say that it is the features of the custom software and mobile apps that decide their destiny in term of user's acceptance and generating revenue. But, there are many examples of custom IT solutions including some of the big companies software and mobile apps having superb features & specifications that didn't live up to the user's expectations.
Reason being that all those software and mobile apps failed to deliver flawless user interface (UI) experience. In the laymen language, we can say that the designs of those IT solutions were not user's friendly. So the point here is that it is very difficult for any custom IT product to survive in the market without having an extraordinarily good UI. No matter how good or bad are its features. In the nutshell, we can say that excellent UI plays a crucial role in the success of custom IT solution to a great extent.
So let's find out what it needs for designing awesome custom software/mobile apps user interface that can result in great user experience (UX) -
1. Understanding the Client's Perspective: The foremost thing that is needed for designing a killer UI is the clear understanding of client's perspective on the software or mobile app. It is very crucial to know the nature of clients business and its target audience for designing great design for the product. So, next time whenever you're supposed to design a custom IT solution UI try to take a client call for better understanding of the requirements.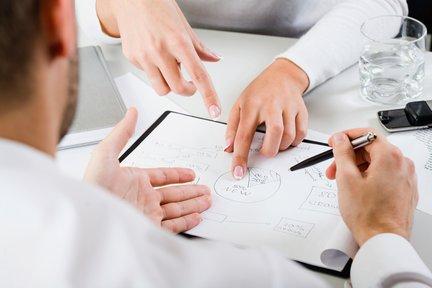 2. Thinking from User's Point of View: A good UI designer must also understand the user's acceptation from a software or mobile app UI. He/she must maintain the harmony among clients requirement and user's acceptation while designing the UI of any IT product.
An IT solution UI must be such that users don't find it difficult to navigate it. Users must have full control on the UI while performing the desired task on the product without having any interruption. So, the moral of the story is a UI designer must develop a habit of thinking from a user's point of view also while designing UI that can offer outstanding user experience (UX).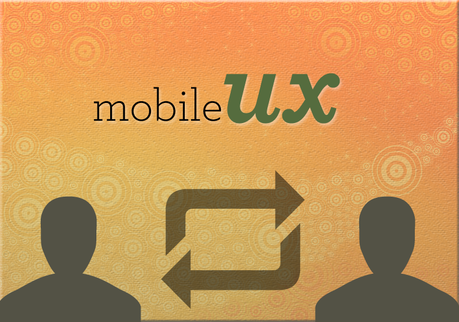 3. Develop Wire-Frames: Another common and big mistake that UI designers do is not sketching the wire-frame of the UI of the product. And direct jump into the designing of the UI that lead to a bunch of flaws in the final UI. Wire-Frame works as a master plan while working on UI. Wire-Frames helps designers in designing the perfect designs without any distraction.
Moreover, wife-frames help designers to remember the step by step proceeding of the designing process. So, for effective UI designing one must work on wire-frame before switching to designing part.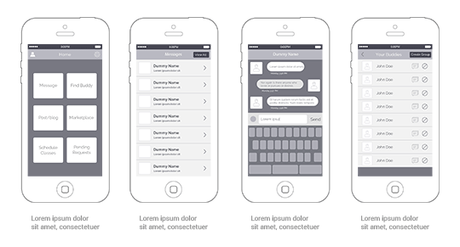 4. Selecting of Color: Apart from wire-frames, colors makes a big difference in the quality of the IT solutions UI especially in the case of mobile apps. A good UI designer must have good colours choice that can help in making a product look more appealing to the users.
Sense of choosing the right colours for respective product develops with time and experience. So, just keep working hard on your UI designing skills.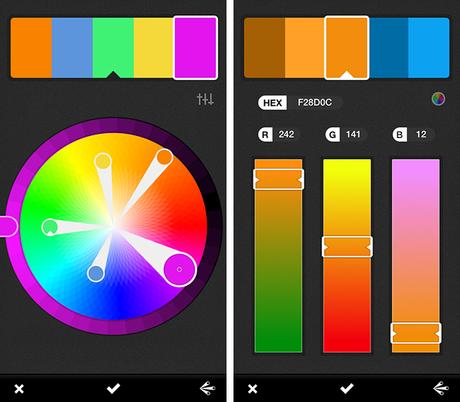 We hope this blog post will help budding and experienced UI designers with their professional skills. For more updates and news stay tuned to our official blog section.
Finoit Technologies (I) Pvt. Ltd is an ace software and mobile apps design and development company. For more information related to custom software & mobile apps design and development services, write to us at [email protected]
________________________________________________________________________________________________
Image Credits: http://uxbooth.s3.amazonaws.com/wp-content/uploads/2010/12/effectivelead1.png
http://www.lsiutilitybroker.co.uk/media/media/images/_resized__clients_meeting_jpg_432x288_crop_upscale_q85.jpg
http://photos2.appleinsidercdn.com/13.05.30-Kuler-2.jpg
Is New Samsung Galaxy S6 Edge + is Worth Ditching iPhone 6 Plus?