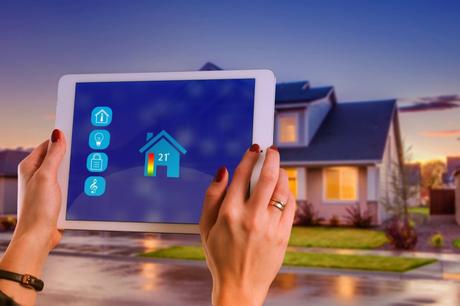 As of 2017, there were over 74 million smart home systems installed in houses and businesses all across North America. And with the industry value expected to balloon to 53.5 billion by 2022, that number will only continue to grow.
Want to get in on the smart home trend, but afraid you aren't tech-savvy enough? Don't worry-the beauty of smart devices is that they do all the hard work for you.
Read on to learn about 4 smart home appliances that can make your life safer and easier, even if you aren't a tech expert.
1. Smart Smoke Detector
Having a working smoke detector in your home helps to reduce your risk of dying in a house fire by over 50%. An added carbon monoxide alarm increases your safety even further.
But what happens if you're all away from home, or the kids and pets are there without you? How will you get notified if something goes wrong?
With a smart smoke and carbon monoxide alarm, you can connect your home's fire safety system straight to your smartphone. They can send you text alerts that detail the type of problem and exactly where in your home the leak or fire was detected. Even better, they'll let you know when the battery is low so you can silence the alarm from your phone and keep your detectors in working order.
2. Smart Thermostat
The days of constantly adjusting your home's temperature are gone thanks to this smart home gadget. Self-learning thermostats like those from Nest gather data based on your temperature preferences. Then, they adjust your heating and cooling systems accordingly without you having to lift a finger.
Smart thermostats can also help you decrease your energy usage by tracking your usage and turning off the HVAC system while you're away.
3. Gate Intercom Keypad
A gate intercom keypad is one of the simplest and most useful pieces of secure tech on the market.
If you have a front gate in front of your entryway or driveway, lock it up with a code that only you know to prevent unauthorized entry. When a visitor or delivery person arrives, they can call you via the intercom feature and you can choose whether to let them in without even leaving your house.
4. Home Assistant
Voice-activated smart home assistants like Alexa and Google Assistant have become a popular addition to homes around the world. They'll help you check the weather, update you on your schedule, and even let you turn the lights off after you're already cozy in bed.
If you get all of your smart home appliances from the same brand (Amazon, Google, Apple, Samsung, etc.) they should all be able to connect to a central smart home control hub. This hub can then often be voice-controlled through your home assistant.
Launch Your Home into the Future with These Smart Home Appliances
You don't have to be a tech genius to take advantage of these smart home appliances. After a few quick installations, you'll be able to control your home through the push of a button!
For more great tech content, make sure to check out the other posts on our site!