Exercising and practicing sports is something everyone should do, as the health benefits of movement and physical activity are countless. The efficiency of your sports practice depends to a large degree on what you wear. Your sports gear is important, and you need to know what to look out for when getting the pieces you need. While your clothes are more or less relevant (a t-shirt and shorts will do it for most physical activities), having quality is crucial if you want to make the best out of your workout.
To help you, let's take a look at the factors that you need to keep an eye out for when you are looking to buy sports shoes.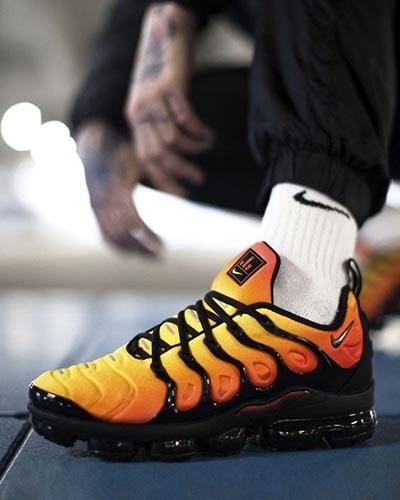 Before you splash the cash on a pair of new
sports shoes
, it is important to look at how well they fit as well as what they look like. This is why you should ask yourself some crucial questions: "How do they look with the rest of your ensemble?", "What types of socks can you wear with them - would no-show socks or heavier socks work too?", "Will they prove to be uncomfortable at any point in time?"
Make sure to think of these things, as otherwise you may end up in a "full closet but nothing to wear scenario". To establish what you really want, you should think of how and when you want to wear your sneakers. If you need them for strictly strong sporty activities, such as running, hiking or playing football, which require a lot of effort, you may want to go for a bulkier pair, with lots of "shielding" and buffer zones. These will make sure that your feet will be protected from impact, rocks or other things that could harm your feet or make you feel unnecessarily tired.
If you plan on wearing your sports shoes casually as well or just need to wear something when working out on machines, you can go for something softer and simpler.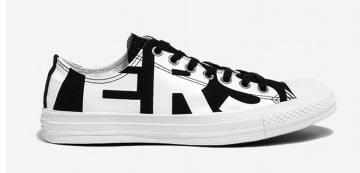 The color or colors of your sneakers is up to you, your taste and your wardrobe. Usually, very colorful shoes should be matched to more colorful clothes, but it's not a faux pas to wear neutral colors and add a big splash of color on your feet, but you should be aware then that you are drawing the eye to your feet and that your shoes become the center of your outfit (generally that's around the face or torso), which may make you look a little off-balance.
Another thing to consider when it comes to the look of your sports shoes is how you will clean them. White sneakers are usually more appropriate for very neat contexts like gyms or parks. Sneakers that feature many details will be hard to clean if you run with them through a wet environment such as a forest. Taking this factor into consideration will help you save a lot of time and energy in the long run.
When buying sports shoes, it is important to remember that the higher your body weight, the more the pressure you will put on the shoes. This pressure gets bigger when you jog, run, do squats, etc. To tackle this, make sure to look for shoes with shock absorption rates. This way, you'll be able to reduce the probability of getting ankle twists and dislocations or simply getting tired really fast due to always hitting the hard ground instead of a more flexible surface.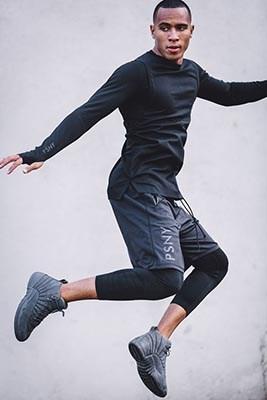 Without a doubt, you will need to consider the price of the shoes and the effect of that price on your wallet. However, while a pair of designer shoes is going to be most likely the most expensive you'll find, it doesn't necessarily mean that you should pick those from the start. Always consider the things mentioned before and find a pair that meets all the criteria and that is made of good materials. If the price is a bit high, that is OK, but it if it too low, there is probably something about them that is wrong. Don't be afraid to make an investment, but when you do, do your best to make sure you are investing in a quality pair of shoes.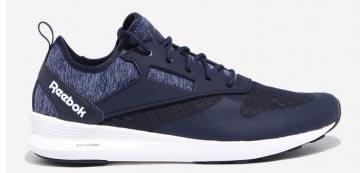 Shelf life basically means about how long the shoes should be able to last. As opposed to other sports apparels like joggers and shirt s, shoes can be much more volatile, especially if you engage in very dynamic physical activity. They directly support the weight of your body, and they are directly involved in strenuous activities like running jumping, squatting, etc. Now, an average pair of sports shoes should last 300 - 500 miles / 480 - 800 km of running. This means that if you're the type of person to run 25 miles / 40 km a week, you will probably need to get a new pair of sports shoes in the next quarter. While this is the theory, many times you will find that good shoes last a lot longer than that.
Having good sports shoes is crucial as they can improve your performance and help you be in a better shape both physically and mentally. Not only that, but having bad sports shoes will have a negative impact on your routine.
Therefore, we advise you not to avoid investing not only money, but also the time to search and try many pairs of sports shoes before deciding for a pair. This will definitely be worth it, as a good pair of sports shoes will not only help you with your routine as mentioned, but will also last for a long time.
Fraquoh and Franchomme
Further reading:
Sneakers: The things to check The different types of sneakers: A practical guide How to keep your white sneakers white
P.S. We want to hear from you! What sports shoes do you wear? What is the most important factor for you? What sports do you practice? Share your feedback, questions or thoughts in the comments below! For more articles on style, fashion tips and cultural insights, you can subscribe to Attire Club via e-mail or follow us on Facebook, Twitter or Instagram!