Google Chrome Web Browser for the best available at this time. So in this post I will tell you some very cool Addons for Chrome, which will really enhance the experience of watching videos on YouTube. So let's get started.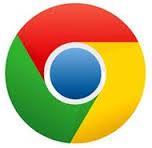 1.YouTube Feed
This addon is used by some YouTube users are very advanced and organized. If you have subscribed to many different users, and then be notified when there is a new video appeared on your subscription.
2. Looper
As the name suggests, this addon will add a button at the bottom, with other options. And if you click that button, it will make the video you're watching will automatically repeat.
3.Turn Off the Lights
Addons for Chrome is pretty cool, and also very useful. Ball icon will be visible in the address bar if this addon is installed, and if you click on, and make her YouTube background to be dark and make it look like a good video playback. And also this will allow you to watch YouTube videos without interruption, such as advertising. This is a very useful feature.
4.YouTube Picture In Picture
people are watching videos on YouTube by creating a new tab when I want to watch and you can watch it with you normally do it. But this addon makes the task easier and effortless. This is a Picture in Picture YouTube, the video you want to watch it will automatically create a new page in the browser chrome.