More than 36 healthy Christmas breakfast ideas that you can serve your guests for the holidays! Sharing Christmas brunch ideas including egg-based, oatmeal, sweet and savory!
It's that time of year again when the Christmas lights are going up and we all have the holidays on our minds!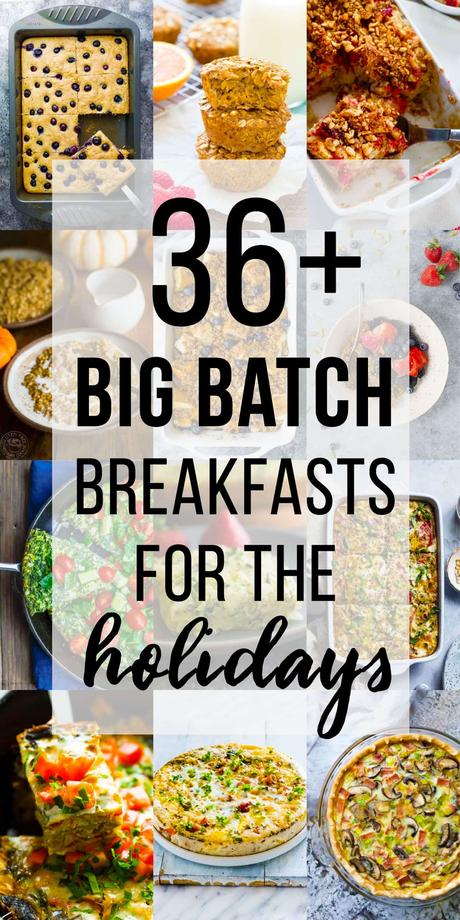 When it comes to the holidays, we spend most of our time and effort on those big meals…roasting turkeys or ham, making the cranberry sauce and all of those delicious side dish recipes.
It's so easy to forget about Christmas breakfast (or to run out of energy and serve cereal!). Today I'm sharing more than 36 big batch Christmas breakfast ideas that give you a whole lot of meal for a little effort. Some of these Christmas brunch ideas are already scaled up to feed a crowd, while others are easy to double (or triple!).
These Christmas brunch ideas are perfect to serve to your guests! You can make several of them the night before and bake up the next morning. Some of them make the slow cooker do all the hard work. Most of them are on the healthier side, too!
Let's check out these delicious big batch Christmas morning breakfast ideas!