Place:
Maasti.
Distance: 100 x 2 = 200 kms (took longer route , traffic free it's about 70kms).
Bikes: Avenger > Pulsar.
Participants: Datta > Kushal > Zatan > Sp.
Directions:
1)Bangalore > Hosur > Malur > Masti.
2)Bangalore > Hoskote > Malur > Masti.
Previous Visit: Maddur & Kanva.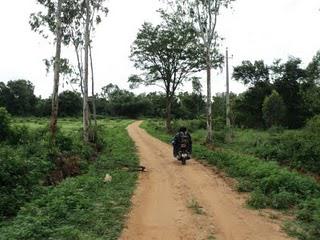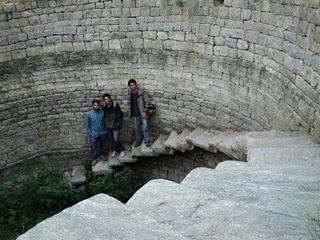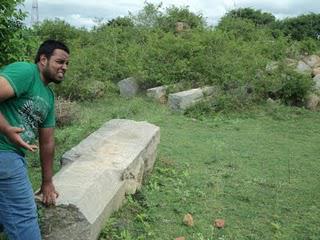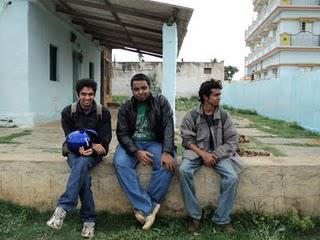 INTRO:
This was re-visit to my friend's hometown after 9 long years. An excellent place with a brilliant ambience. This town is between the states Karnataka & TN.
As far as my knowledge goes no other motorcycle club had visited this place before so this gave us the extra reason to visit to this wonderful place.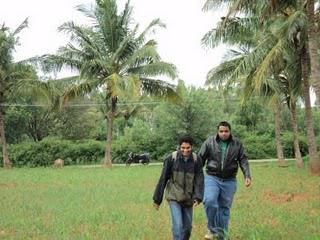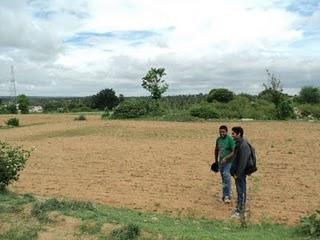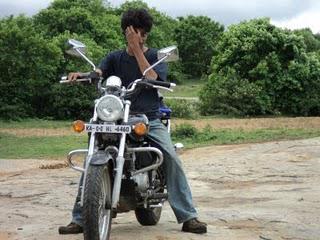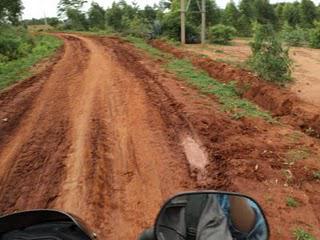 PLAN:
As far as the planning goes , Kaushi was joining us because it was his hometown ha-ha :P, Well the other two were old school rider Zethu( Chethan) & the Ever happy Dattu :D
So the Departure time was set at 06:00hrs and crashed.
TIME:23:00hrs (4/6/2011)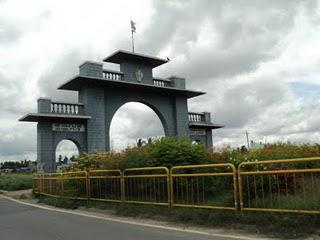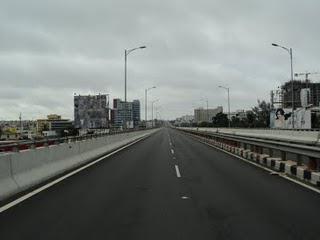 ASSEMBLE:
Woke up at 04:00hrs , did a few push ups after a good warm up.. had coffee and wore my dirty jeans and shirt and went outside to check on others. At about 6:15am Kaushi turned up in a span of 10mins both Chethu & Dattu also turned up & we left.
TIME:06:20hrs.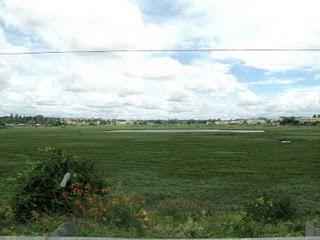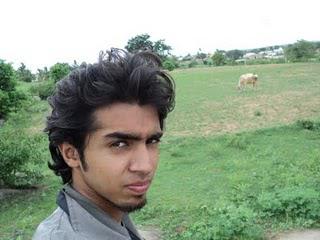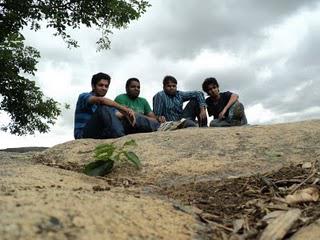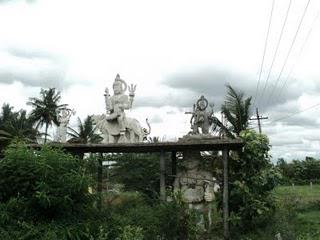 RIDE I : (Bangalore – Thillainagar)
Okay we cruised on the outer ring road through BTM layout to reach the Hosur flyover in 10-15 minutes. NH-7 is one of the best roads connecting Bangalore an excellent 6-lane road. After 30minutes of cruising we crossed the Karnataka-Tamil Nadu border .
TIME:07:15hrs
After reaching Hosur, we took a left headed towards Baglur circle. This was a different route , I'll give a much simpler and direct route to this place latter in this article. After the deviation the roads were 2-lane but excellent roads , so could keep a good pace. Once we reached Thillainagar we had to stop .
TIME:07:30hrs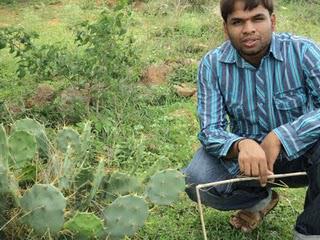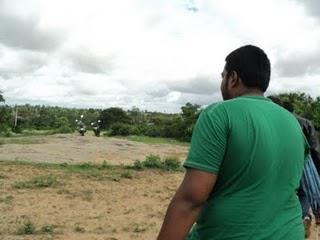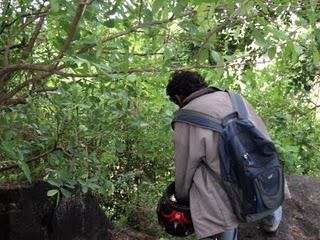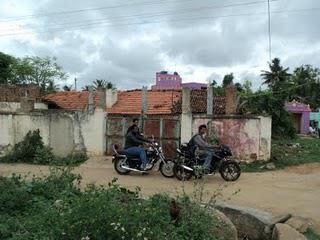 RIDE II : (Thillainagar – Maasti)
After a short break at Thillainagar we continued our journey towards Maasti, okay there was a road block in Baglur due to bridge construction, so had to take this alternate route. There was a bridge where only two people shoulder to shoulder could fit and we had to ride our bike on a thick metal sheet which was shaking all the time & not to forget a 90+kg sitting behind me (50kgs):P ha-ha !!
TIME:08:30hrs
Then after crossing the bridge we asked for directions and continued our journey. It became brilliant greenery everywhere, and the tree covered up the sky, allowing only a few rays of sunlight to pass through just like the ride in BR hills.
And then came an Arch on the right side of the road (forgot name will update soon) , from there on it was complete off road. First it was dry mud & a few rocks in between but latter came the real test, slushy red mud for about 5kms, it was real fun riding this stretch but had to be that very careful. After crossing this stretch we took our second break.
TIME:08:45hrs
Then we explored the surrounding fields, visited an abandoned brick house & sat there for sometime & left again. After 5kms through small village roads we reached Maasti :)
TIME:09:00hrs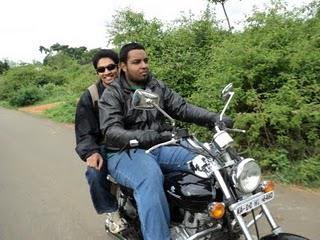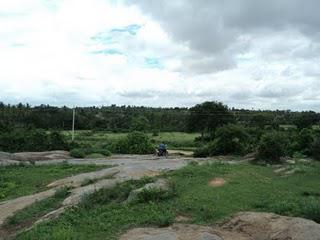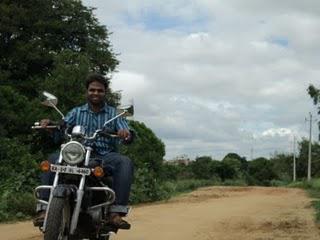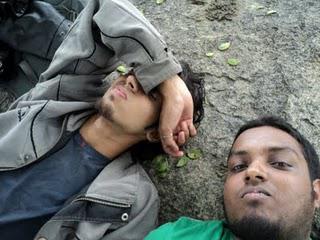 MAASTI: ( NAMMA KANNDADA AASTI :D)
Places we visited there:
Temple: A peaceful temple.
Well: A huge well near the temple.
Hotel: After visiting the above two Kaushi took us to a hotel and believe me he was treated like a prince… he got us an excellent breakfast. With our tummies full it time to go to Kaushi's fields to take rest. After mins of riding we reached his fields.
TIME:09:45hrs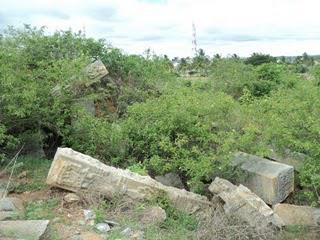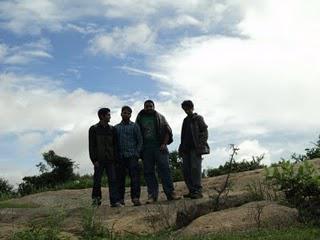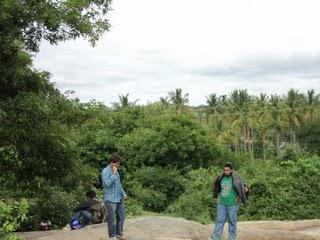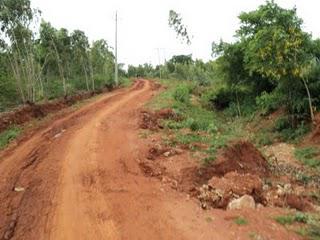 RESTING IN THE FIELDS:
From then we literally had to get our bikes upon a rock. Once it was done we loosened up a bit and went exploring the place.
9 years back I had seen a temple surrounding which treasure is supposed to buried, but we were shocked to see the entire temple shredded all over the place. Huge Stone pillars scattered here and there. Then we wandered in the fields, went inside thick bushes and trees though we knew that there were snakes around. After a good 45 mins of exploring we returned to the rocks for some good nap.
TIME:10:30hrs
And believe me it was on of the best naps, a quiet peaceful surrounding … cows and goats in the fields below the rock , after an hour of good nap we woke up fresh and lazed around sitting on the rocks and speaking for hour or two and finally decided to head back to Bangalore.
TIME:14:00hrs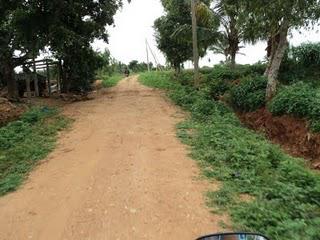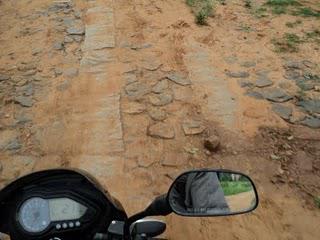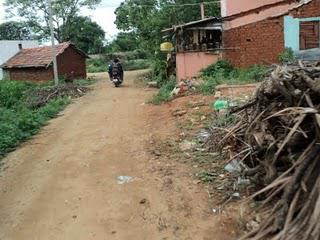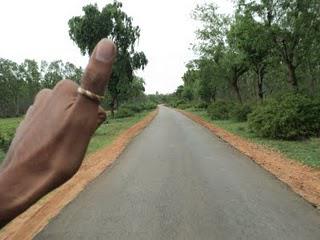 RIDE III : (Maasti-Malur-Bangalore)
After visiting the town for the last time , we left towards Malur .. on the way we also visited a Hanuman temple. This was the better route I was talking about earlier in this article. We reached Malur at a pretty fast pace due to the good roads & from then again roads were very good to Hosur ( except that bridge part near Baglur again: P)
We entered Karnataka at about 03:00hrs and from then on it was 6 lane smooth roads. We separated just before the Silk Board Junction, while Chethu & dattu left towards Rajajinagar, Kaushi and me came back home through BTM layout.
TIME:16:00hrs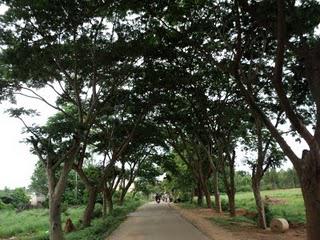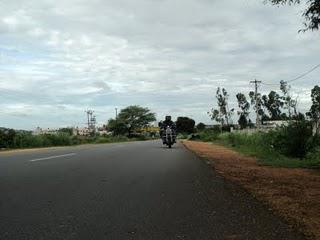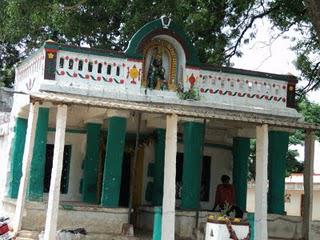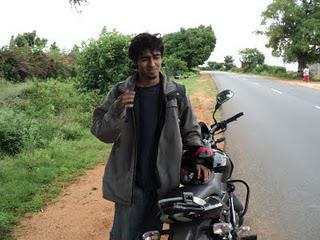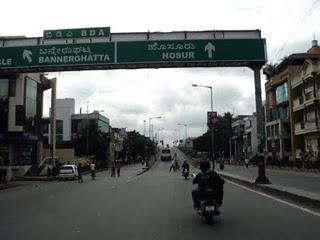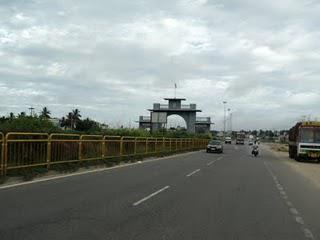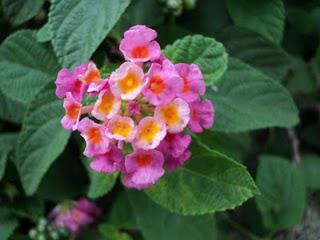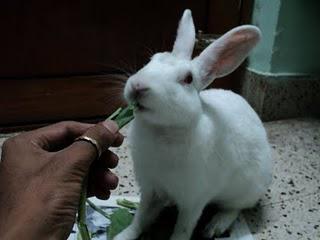 Maasti was one of the most peaceful places iv ever visited , calm and excellent ambience and of course and good friend's home town , he had taken me 9 years back.
Until next time Cia \m/
PICASA ALBUM: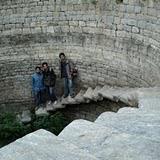 35) Maasti - Kaushi's hometown : 5/6/2011
MAP: