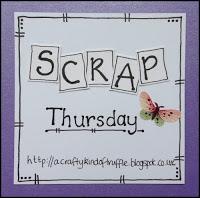 This is the tenth scrapbook page for my new weekly post Scrap Thursday. I will try and bring new ideas and techniques and revisit old favourites too. If you have any suggestions or requests just let me know and I will do my best to accommodate these. 
I usually work in a 12" x 12" format as this allows me more space to experiment and get arty!
This week I had a play with 
PaperArtsy
stamps, they all work so well together it makes producing a scrap layout easy.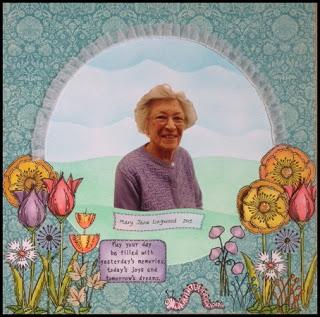 I am really pleased with this layout, it is very pretty 
and 
delicate and appropriate
 for my mam.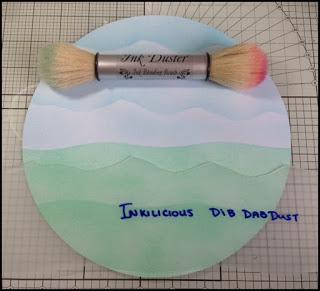 So this weeks layout started with a circle of smooth white card. I used an Inkylicious Ink Duster and stencil with Ranger Distress Ink pads (Tumbled Glass and Pistachio) to create the smooth soft background.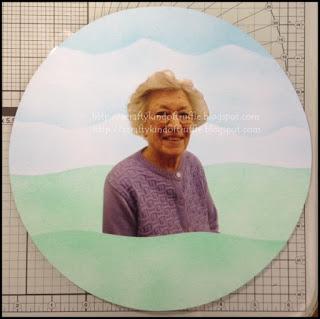 Using a sharp knife I cut along the stencil line and made an opening to fit the photograph of my mam.

I like this effect as it takes away the harshness of a straight edge.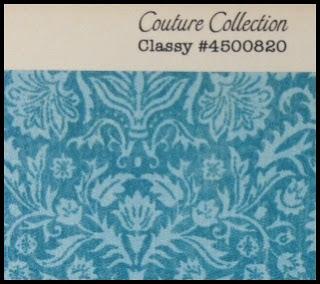 I used a Graphic 45 12 x 12 from the Couture Collection as my base card.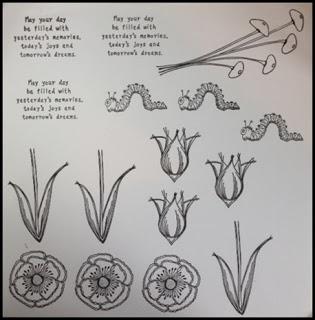 When I am using stamped images for my scrapbooking I always stamp out a 12 x 12 sheet of images. This saves me having to repeat the stamping when I make mistakes and as colouring is not my strong point this often happens!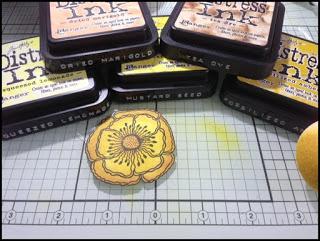 As a reminder of what colours I use I always take a quick pic on my phone so I can repeat the colours if needed.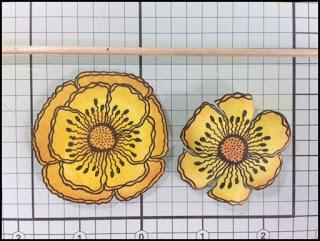 To add some dimension to this flower I used two flowers and curled the petals on one with a bbq skewer.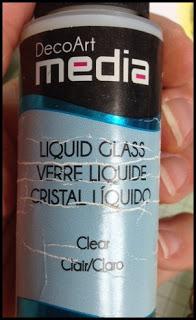 I used DecoArts Liquid Glass to highlight various stamped areas, eg flower centers.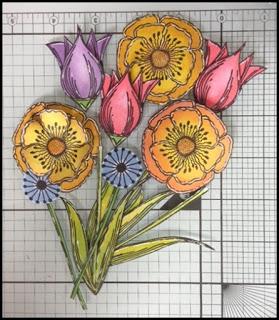 I grouped my flowers together to check the mix of colours and decided to add white and a touch of purple too.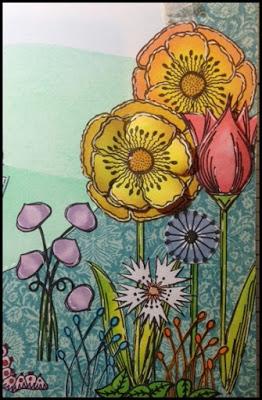 The cutting out of detailed stamps takes a while so remember this when planning your time.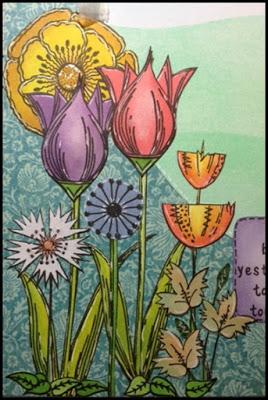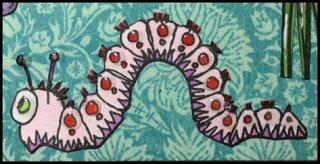 I simply adore this caterpillar by JOFY, I added Liquid Glass to the spots and eyes.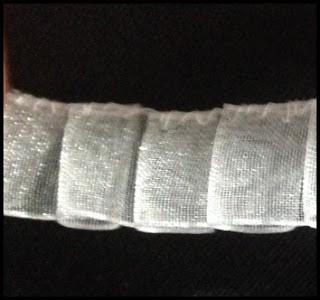 Once I had the circle background and flowers stuck in place I pleated some ribbon. I used Organza for this which proved to not be that great a move. It was too silky and made pleating difficult. I always sew my pleats as I find they stay pleated!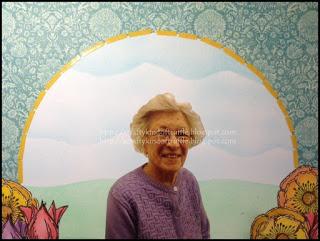 To attach my ribbon I used strong thin double sided tape.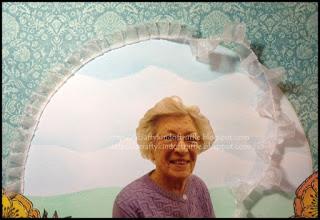 Lightly tap the ribbon in place so that it can be lifted if it needs re-positioning.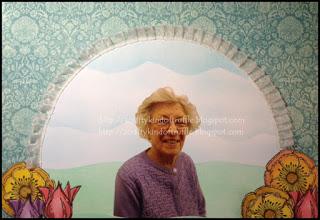 Once you are happy with your ribbon firmly press down over the taped area.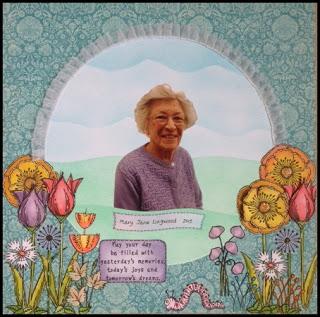 I made a banner to add my mam's details, remember to do this before you forget the information! You don't need to write an essay a simple name and date is enough.