My 30 Second Reviews are quick reviews on recent makeup, skincare, and/or haircare products that I've fallen in love with (or hated with the fiery passion of thousand burning suns).
Laura Mercier Tightline Cake Eyeliner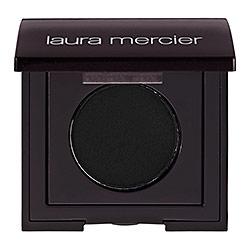 I'm constantly looking for the best eyeliner to use on my waterline. Absolutely nothing I've found is black enough, smooth enough, and most importantly, doesn't smear or stray off of my eyes. This is the best I've found so far. While that doesn't sound like a ringing endorsement, trust me- this stuff is awesomesauce. It looks like a pan of eyeshadow but when mixed with a drop of water (or mixing medium if you're fancy) it turns into a thick liquid/creme liner that is pure black and sets extremely quickly after application with a thin eyeliner brush. It loses a few points because it smears a tiny bit on the outer corners of my eyes after 4 or 5 hours. But that's at least 4 hours longer than any other eyeliner I've tried. If you don't have freakishly sweaty undereyes like I do, this stuff should work perfectly on you.
Share/Bookmark