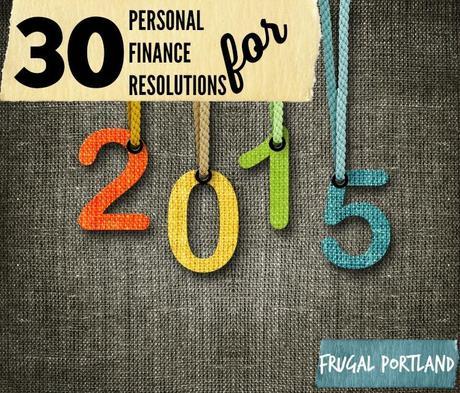 I love this time of year. We just celebrated with our friends and family. The wrapping paper is in the recycle bin. The gifts were well received (or if they weren't, we'll never know the difference because our loved ones are good at acting) and there's still a few days before we go back to work.
Then, soon, before we know it, it'll be 2015. A year filled with newness and possibility. A year to do the things you wanted to do in 2014 but never could get around to. A year to accomplish great things.
It's this gauzy dream time before January 1st that makes it all seem possible. We're not going to be lazy! We're not going to find excuses! No, not next year. No sir, no ma'am. We're going to floss our teeth, make our appointments, and do it all. In the back of our minds is that voice telling us that we don't get to plan it all, that life will throw precisely whatever it wants to in our general direction, and the only thing we can do is to keep swimming, but if you're anything like me, you plan anyway.
That's why we're friends.
That's also why I'm giving you some ideas for your financial resolutions. If you're stuck, take a look at this list and get inspired.
Here are 30 Personal Finance Resolutions for 2015:
1. Get Out of Credit Card Debt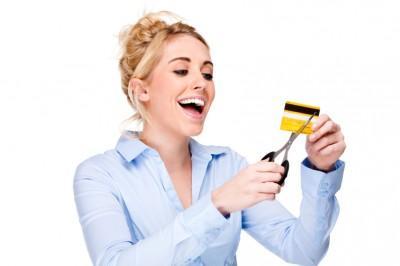 Make this the year you'll get out of credit card debt. Once and for all. Cut the cards if you have to, but you probably won't have to. You got this. There are all sorts of resources on how to get out of credit card debt (some are even here!) but it's pretty simple. Stop spending with your credit cards right now! Then, start paying off your credit cards in any manner you choose. One at a time? Highest interest first? Whatever! You can do it. If I could do it, you can do it.
2. Adjust Your Retirement Contributions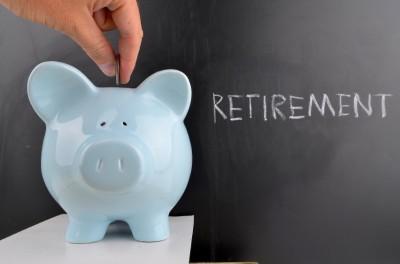 If you're contributing to a Target Date Retirement fund, quit it. My sister saw a huge improvement simply by switching from a target date fund to the Vanguard 500, which is about as diversified a mutual fund as you can get. It is a combination of 500 stocks and bonds and it mimics the market. You can go that route, or if you want to be more active, you can try Jemstep.
3. Max Out Your IRA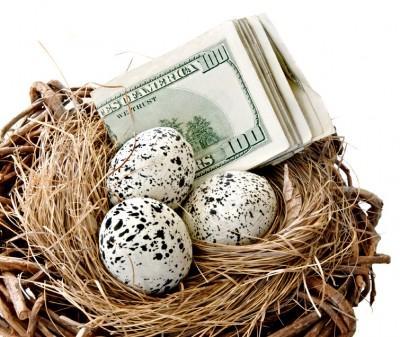 The question isn't whether you can afford to max out your IRA this year. The question is, can your future self forgive your current self if you don't? It will take $5,500 to max out your IRA this year, which works out to $458/mo, or a car payment on a very expensive car (or a short loan). Throw bonuses this direction. Add any additional monies. Get to it. The alternative might just be eating cat food in your golden years.
4. Start a Side Hustle

Do the hustle! The side hustle, that is. Depending on your needs and goals, your side hustle can be anything from a traditional part-time job to capitalizing on any number of skills and interests you have in the hobby part of your brain. If you're in debt, aim for a side hustle with a clear payout: every paycheck, every time you earn a tip, every single dollar can go toward the debt of highest pain. If you're out of debt, you can futz more. Start a blog, take videos of your cat and post them on YouTube, evaluate your craft skills, and find a market for your talents.
5. Negotiate a Raise

The idea of negotiating a raise makes me uncomfortable, and I know I'm not alone. But the key to negotiating a raise is to take emotion completely out of it (and entitlement, while we're at it) and show what you've accomplished over the period of time since your last raise (or if it's been that long, since you were hired). Make your case, and ask for a specific increase. If you don't ask, you'll never know, and contrary to the voice inside your head, if you ask, and they say no, you're not in hot water. You simply know where you stand, and if the conversation takes an odd turn, maybe 2015 is the year to start looking for another job.
6. Consider a Spending Ban

Spending bans are awesome, and you can take the idea as big or as little as you want. You can say, "I'm not spending money outside of basic needs until I hit goal X," or you can say, "no new haircuts until goal Y," depending on what you want to accomplish. My favorites are month-long goals, since it seems like it takes that long to establish new habits. If you are someone who always goes and gets a tasty treat on your way to the office, decide not to do that anymore in January, and by the end of the month, you'll have figured out a replacement habit (delicious coffee in a fun to-go mug?) that will save you money.
7. Audit Your Bank Accounts

You won't know how much you're spending, or how many fees are coming in, until you take a long look at your bank accounts. Are there money leaks in your boat? Look for charges, look for places where you spend without thinking, and see if you can plug those leaks. Take a long look at your monthly services. Sure, $8 a month for Netflix is no big deal, but if you're not using it, it's a waste of money. Same goes for the gym. Don't keep paying your gym membership just because you know you should go to the gym.
8. Cancel Recurring Fees

Speaking of those leaks, are there any recurring fees you need to cancel? I remember looking at this when I was getting out of credit card debt, and finding that I was paying Bank of America a whopping $89 a month (!) for something like job-loss protection. Well, I beat myself up after seeing how many months I kept paying for that "convenience" (which, even when I did lose my job, I did not use because I didn't even know I had it!) then I canceled it immediately. Does your bank charge for bill-pay? Do you USE it? Those fees can really add up. While we're here, do you have cable? Call your cable company — their rates are exceedingly flexible. Threaten to leave. Or downsize your plan. They hate that.
9. Understand Your Taxes

Your taxable income determines your tax bracket. The lower your income, the lower your tax bracket. With me so far? There are ways to reduce your taxable income, and sometimes reduce it enough to drop your tax bracket down to the one below it, and that can make a huge difference in what you end up paying the IRS in April. Here are the tables for this upcoming year, from Bankrate. Contributing to your retirement lowers your taxable income. So does contributing to your HSA, if you have one of those. Mortgage interest, donating to charity, anything you do at work pre-tax, all can help get you into the bracket below the one you're in. Use math to help build your dreams.
10. Set Long-Term Goals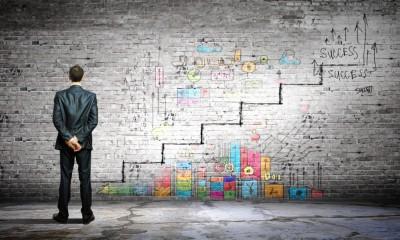 What's the end goal? Brent and I couldn't answer that for a while, but now that we know the long-term goal (which is perhaps another post for another day!), we can more easily figure out our plans on a daily basis. "Does this help or hinder our end game?" is a question that takes emotion out of the questions that come up, and knowing where we're headed (even though we also know how the world changes, goals change, and that the path won't be linear) guides our savings, investments, and spending.
11. Set Short-Term Goals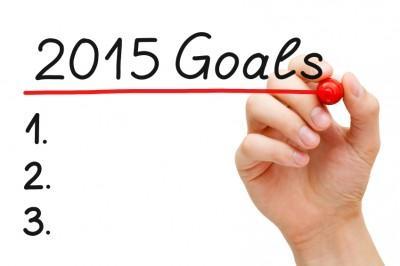 How do you eat an elephant? The right answer is, "I don't… why would I want to eat an elephant?" but the answer we're looking for today is, "one bite at a time." If you know where you're going (in the next 15 years, say), then you can figure out what you need to do next year to build systems to make your long-term dreams come true. Let's say you want to have $1M saved in 15 years. That means in 2015, you need to save $66K (without factoring interest or inflation). That sounds hard, and it is darn near impossible without having an income that is, how shall we say, quite a bit higher than that, but it can be done. The combination of short- and long-term goals help keep you motivated in the day-to-day and help you see where you're going. In 15 years you can say you are a millionaire (which might end up being less "Richy Rich" than you think, but that's okay).
12. Review Your Insurance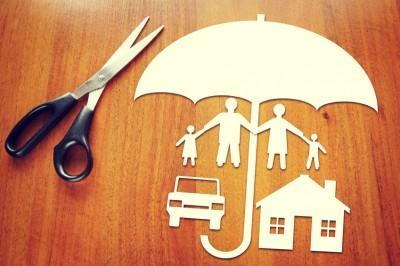 How much are you paying in insurance? Does your ten-year-old Corolla need comprehensive insurance? Mine certainly doesn't. Are you carrying enough insurance? Too much? Bundling can save you money if you're paying one company for home/renter's insurance and another for your car insurance, get a quote from both companies and see if it makes sense to bundle.
13. Consider Life Insurance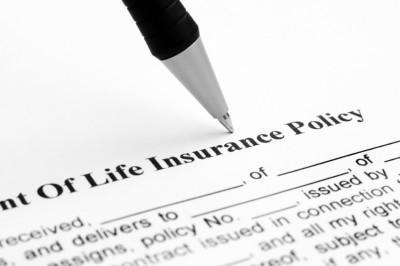 Did you get married this year? Congratulations! Now, it might make sense to look into life insurance. Do you get insurance through work? Does your spouse? Before you talk to an insurance salesperson (who, remember, does not have your best interests at heart) decide how much money you'd need to keep your house and keep food in the refrigerator if the worst-case scenario actually comes true. Go for more than the bare minimum, but less than a "putting a hit out on your spouse" amount.
14. Decide to Save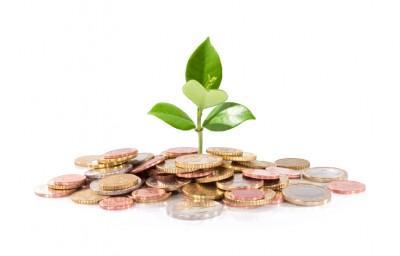 As much as you can. You know I'm all for 50%, and so is our group (join us!). If you read "save half your income" and think, "oh, I can't do that because xyz," stop it right now. You can save more than you're already saving, and you know it. Excuses don't help you get ahead in this world. Saving money does. Having money in the bank buys you peace of mind and gives you more options. Prioritize savings, make it a habit, and watch your accounts grow.
15. Re-Evaluate the Emergency Fund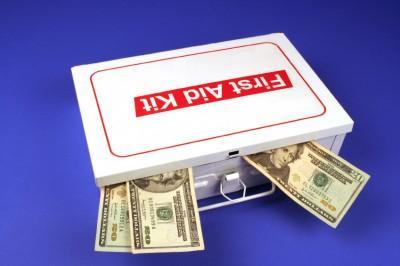 On the other hand, you do not need a huge emergency fund. Parking your money in your checking account, or your 0.1% savings account doesn't help you one bit. Open a non-retirement Vanguard account, put your money in the Vanguard 500, and watch it grow. Sure, it's more volatile than the "sure thing" of your checking account, but it's not much more risky, and you can earn up to 10% if you park it there. Plus, you can get it out of Vanguard in three to five business days if you need it. That won't help you for the quick emergencies that inevitably appear, but it will help you for the emergencies you can foresee. So, keep $1000 in checking, but not much more. Move the emergency fund to an index fund and let it grow.
16. Check Your Credit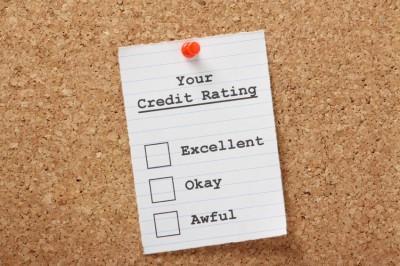 Hey baby, what's your score? You should know it, because it's an indicator of how attractive you are to lenders, and while that's not the most important thing unless you're shopping for something major, knowing your score is considered a fantastic idea. Check your credit for free using Credit Sesame or Experian, which just released FICO scores as part of the credit check. Credit Sesame is free, but Experian costs $1, which is probably the best dollar you'll spend, unless you're also in a situation to buy Sour Patch Kids, in which case, it's a draw.
17. Understand How Much Home You Can Afford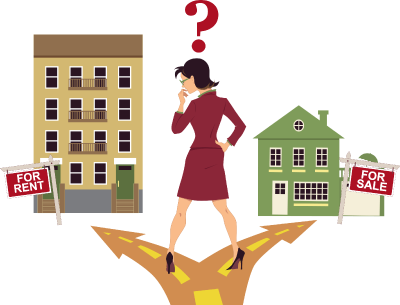 Do not let the loan officer at the bank tell you how much house you can afford! That's worse than getting sucked in to a six-year car lease. You shouldn't use your gut either, unless you have the kind of gut that says, "sure, yes, you totally can afford some fraction of a million dollars for a house," and if you have that kind of gut? Teach me how you do it! But here again, math wins out. What are you paying in rent right now? Would you be comfortable if your payment went up $400 a month? $500? Figure that out, while still hitting your savings goals, and use a calculator to determine your monthly payment whenever you're looking at Redfin or Zillow. Before you fall in love with something.
18. Really Think About Retirement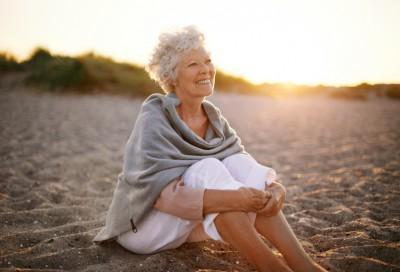 What does retirement look like? Are you interested in mostly a life of leisure, or are you simply looking for a way to opt out of the traditional 9-5? There is no right answer. Or rather, there's not one right answer. You can go as extreme as you'd like — there are plenty of early retirement blogs out there — or you can work until you're 65 or older. Whatever you like! If you don't like the extreme early retirement people, then don't join them. Plain and simple. But even if your age starts with a 2, you would be doing yourself a major favor by actually thinking about your whole life (especially the part where you're no longer young and hot). It might be difficult to imagine, but hey, growing old is the best case scenario for your life. Give it some thought. Plan for it.
19. Calculate Monthly Expenditures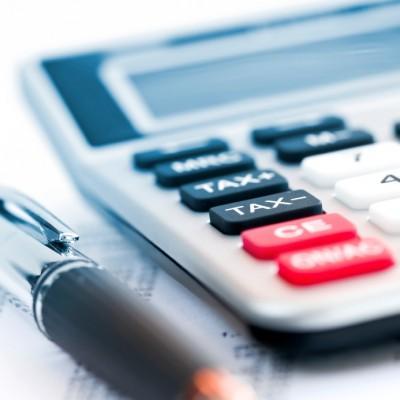 If I asked you how much money you were spending each month, could you answer? If you're anything like me, the answer is no. I could guess, but I'm probably too forgiving when I guess. I'll leave out major things, or assume I'm spending less than I am. This is one of my resolutions for 2015. No excuses next year. None. We aren't throwing a major party (that I'm aware of), we're just moving across town and settling in. No need to expensively feather our nest. Starting in January, I'll be able to say with certainty how much money we typically spend in a given month.
20. Stop Wasting Money on Food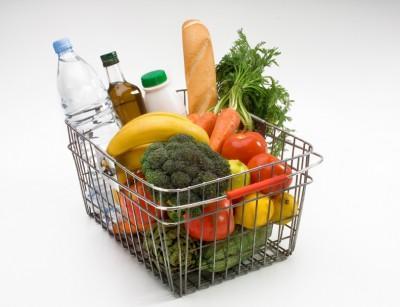 Food is a major component of spending (after housing and transportation). There are a myriad of ways we waste money on food: eating out too often, buying groceries only to let them rot in the refrigerator, neglecting to plan our meals. The list goes on and on. Resolve to stop wasting money on food this year. I'm working on an ebook that will help. Release date is early next year. Keep you posted!
21. Simplify Your Accounts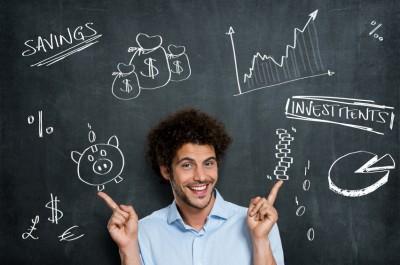 How many checking accounts do you have? Savings? What about credit cards? Make this the year you simplify. Move everything. Close accounts (just keep the credit card that's been open the longest). It's easier when you have fewer things to check in on. Even the most diligent can miss an annual payment on a credit card they don't use (just ask Brent). Unless you're a conspiracy theorist and you have reasons only you understand for keeping money spread around, close some, automate the rest, and get on with your day.
22. Get Healthy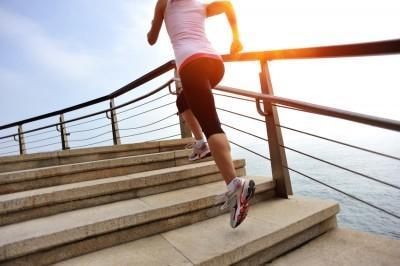 What's the point of all of this if we're too unhealthy to enjoy it? Let's make 2015 the year we dedicate to our health, while we still have most of it. If we don't, the Universe will let us know sooner or later (probably sooner) that it's too late. Before you get to that point, slim down. Eat more vegetables. Move your body. Use the time away from the computer to think about life. You'll come up with ideas you never thought you had. I'm dedicating myself to more exercise, more greens, and more health in 2015, and I'd love for you to join me. Let's live as long as we can with the health we have!
23. Start Using Mint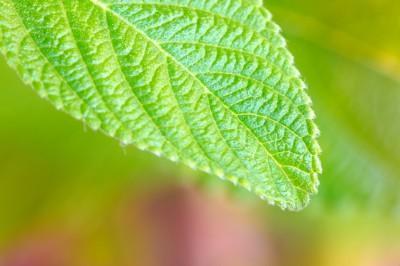 You know what will help with at least three of these personal finance resolutions? Using a robot that will track all of your accounts for you! You'll be able to track spending, see how many accounts you have open, and check your credit, all in the same place! Make sure to log in to Mint at least once a week so you can categorize your spending. It'll help you along the way. Mint is smart, but just a robot, so you need to tell it how to categorize. Do this every time you make a PayPal purchase, too, because if you're anything like me, PayPal is like cash, and it's easy to forget what you bought.
24. Don't Spend "Found Money"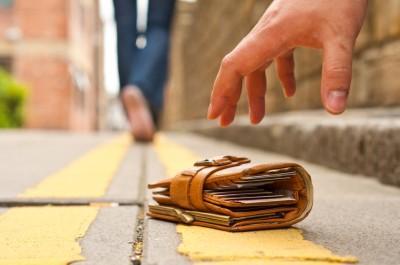 Bonuses, tax refunds, money from grandma, anything you weren't expecting to get is found money. You know who spends found money? Poor people. Reset your thinking. Don't spend found money. Use it for your goals, fold it into your life. If this is hard for you, ask for gift cards. Put found money to work. You didn't expect it, so you don't get to spend it. Instead, buff up the IRA, or the savings account, or something else. Not the mall, though.
25. Consider Downsizing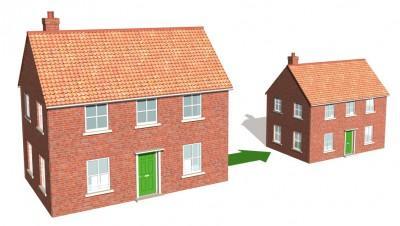 Do you have more house than you need? How much money could you save by moving into a smaller space? It's worth considering, because with a smaller space comes a smaller footprint on everything financial. If you have rooms in your house that are always closed, you could be a good candidate for downsizing.
26. Decide How Many Times You'll Eat Out This Year, and Stick to It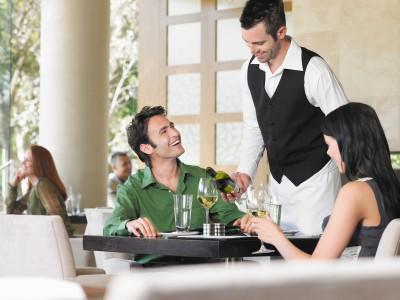 How many times did you eat out in 2014? Ask Mint. Now set a number, smaller than last year. Include going out for birthdays, and any other time you don't cook at home. Now, keep track. If you are only eating out ten times in a year, make them count. Definitely don't go get tacos or something else you can make at home. Make a plan, make it special. Do not deviate.
27. Drive Less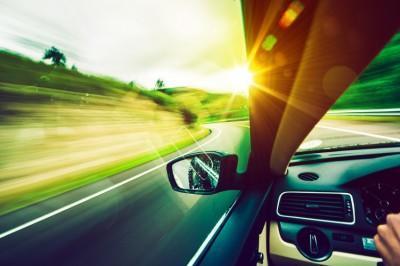 I work from home, so I drive so infrequently that I'm filling up my gas tank every six weeks or so. I've even toyed with the idea of getting rid of the car altogether, but since it doesn't cost much to keep it around, I'll keep it for now. Heck, at this rate, the car will last another decade or so, costing about $30 a month in insurance and $40 every six weeks in gas. If you can turn your car on less and get out on your bike more, you're doing two things for the price of one. You're getting healthy and you're driving less. Your car will last longer, your legs will start looking great, and you'll be set.
28. Get Rid of 20% of Your Stuff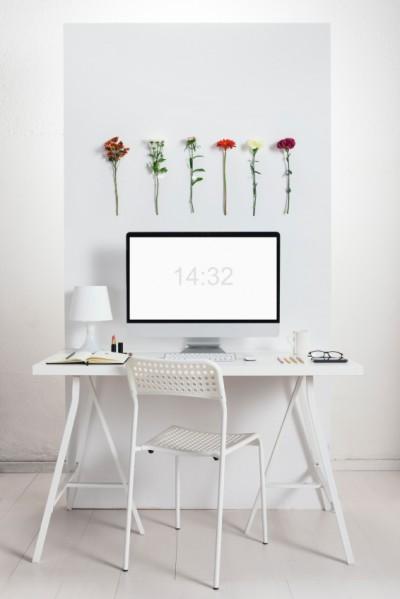 Nothing beats minimalism. The less you have, the less you need. I'm confident that you could go through your home today and fill your car with things to bring to the charity shop of your choice. Do this the easy way. Do you have boxes in your house that are still packed from when you moved in three years ago? Unless they contain financial paperwork, take the boxes to the car. Now. Henry, I'm talking to you. You'll find that once you start eliminating, you'll get on a roll, and before you know it, you're not attached to anything anymore. Except clean lines and blank surfaces. You won't miss that 20%. Pinky swear.
29. Get an Accountability Partner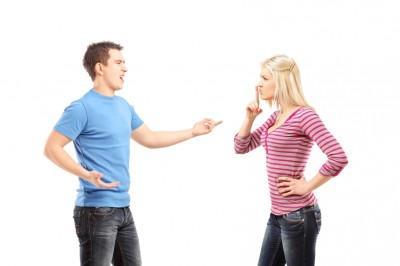 It's all fun and games until you hit a snag. Then it's easy to give up. That's where your accountability partner comes in. Make sure you pick the right one, or a group, because you want accountability, not enabling. Someone to pick you up when you've fallen, and to be picked up when they've fallen. Someone who knows your goals and who will not encourage you to "just buy that sweater it looks great on you!". Someone who will check in with you. If you want a public forum, send me a note. I'll publish your goals, and our whole audience will check on you. How's that sound?
30. Give Away Some to Remind Yourself How Good You Have It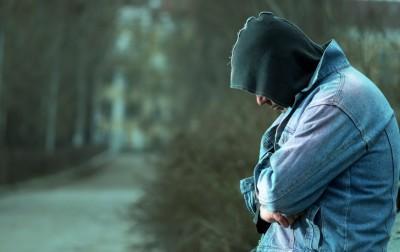 Yo, I know how hard it is to hit financial goals. But when life feels hard, give money away to someone who surely needs it more than you. I'm a big fan of giving money directly (especially in the cold months when you know there's a need, otherwise why be outside at all?), but if you don't like that idea, just give $20 to your choice of recipients, whether they're organizations or individuals. It's the best way to get a little perspective. You'll understand that you have it pretty good if you're always sleeping inside and always have enough to eat, even if you're not hitting your $1M savings goal.
What are you changing this year?