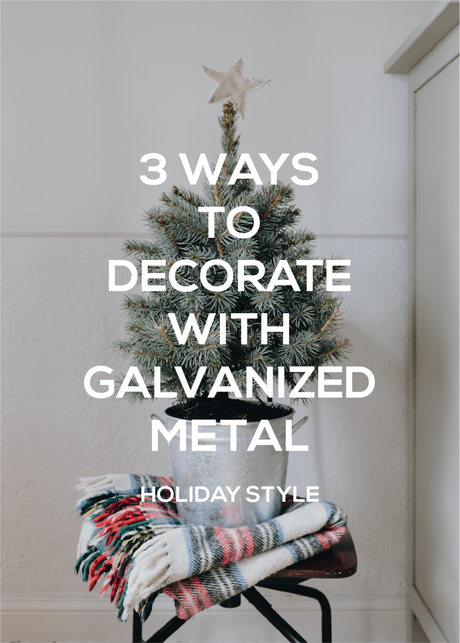 Looking to add a rustic Nordic feel to your home this Christmas? Think galvanized metal. Its utilitarian vibe pairs BEAUTIFULLY with outdoor winter elements, like Christmas trees, amaryllis or paperwhite bulbs, and evergreen sprigs + berry branches.
Since these pieces are utilitarian by nature, you can put them to work year round for you as planters, storage/hauling containers, etc. And from an earth-wise standpoint, metal is recyclable forever (no down-cycle), making it a more sustainable and durable choice than plastic vessels.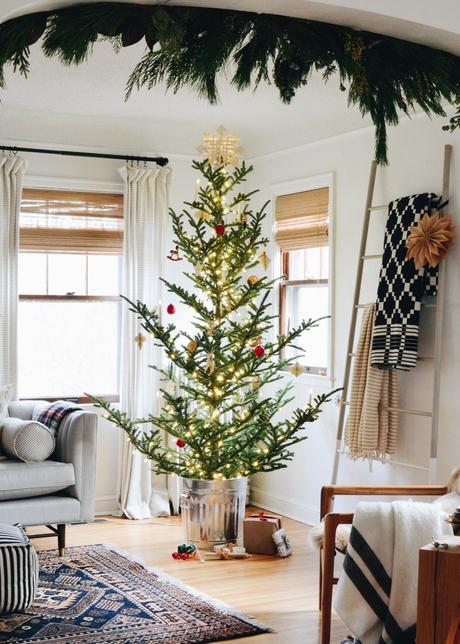 Christmas Tree Stand
I'm mildly obsessed with the nostalgic feel the metal can adds to the tree! Watch my Instagram Story Highlight "Christmas Tree" for the full tutorial on how we pulled this look together.
Shop This Piece: 10 Gallon Galvanized Utility Can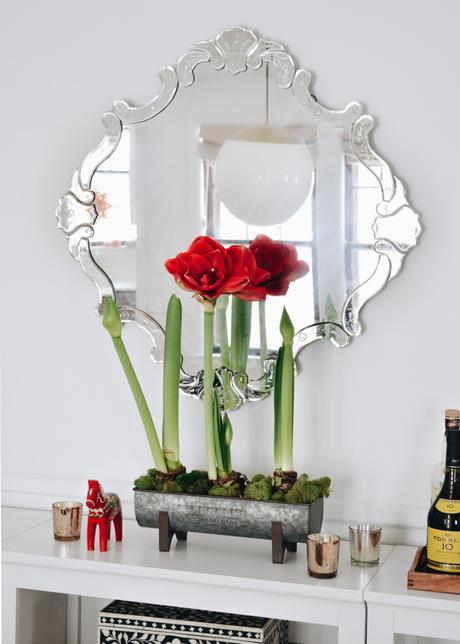 Amaryllis Bulb Planter
Plant amaryllis or paperwhite bulbs in galvanized vessels. Then dress up with moss for a simple centerpiece idea. Get full project details in my interview with Star Tribune!
Pre-Order This Planter: Footed Trough Planter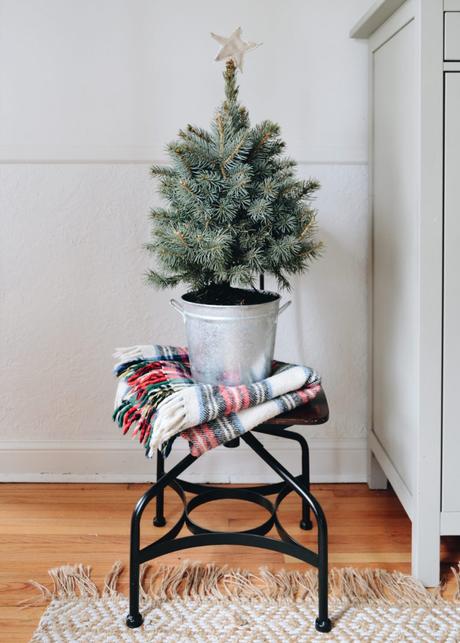 Potted Mini Tree (To Plant Outside Later)
Pot a mini tree in a galvanized container to enjoy throughout the Holidays. Then plant it in the backyard afterwards. No wasted cut trees here!
If you live in a non-freezing climate, you can plant it outside immediately following Christmas. If you live in what seems like the Great White North like I do (I'm in Minnesota), then you'll want to keep it in your garage or unheated basement until the ground thaws in the spring.
Head to my Instagram Stories for full details on the potted mini tree!
Shop This Vessel: 4 Quart Fixed Handle Vintage Pail
Throughout the beginning of December, I've been sharing tutorials in Instagram Stories of ways we're decorating for Christmas. For specific details on how we created these projects, go to my Instagram Story Highlights. I've linked the story highlights above for each project for easy reference.
More Holiday Decorating Action!