South Africa, at the very southern tip of Africa, is a confusing place to travel. The country has 11 official languages, one of the most diverse cultures in the world and an ideal mixture of cosmopolitan cities and untouched, exotic wilderness. Unfortunately, beliefs about South Africa are often tainted by stories from other African countries; though the nation once suffered one of the most brutal racial apartheids, today it has relatively low crime, well-developed infrastructure and high rates of technology use. All in all, South Africa is incredibly unique, making it a must-see for any world traveler.
Even better, there is no right way or wrong way to visit South Africa. Whether you demand comfortable luxury or crave gritty adventure, this nation has everything for everyone. To prove it, here are three unique travel guides to help any traveler find a fun and full trip.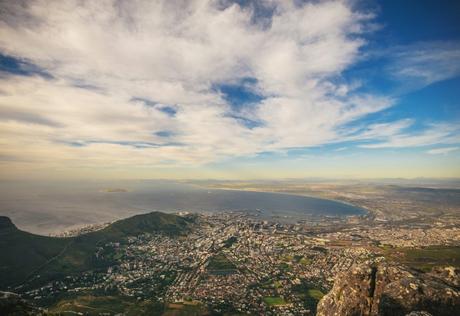 Luxury
South Africa is wild — but it isn't so wild that there aren't luxury tourism options. In fact, there are three main areas of South Africa well-appointed for luxury travelers:
Cape Town
The Cape Peninsula is perhaps the most attractive option to travelers who prefer a beach holiday. Cape Town offers some of the most stunning scenery over the ocean, and the beaches along the cape boast gorgeous, soft, white sand and aquamarine water. Plus, the town has a dedicated international airport, so it is easy to get in and out. If you are so inclined, you can walk through the Kirstenbosch National Botanical Gardens and explore South Africa's Constantia Valley wine country on days you don't want to hit the beach.
Kruger Park
The central part of the country, Kruger National Park is all about the natural scenery and wildlife of this part of the world. If you were hoping to schedule a luxury safari in South Africa, you should head directly here. Accommodations in this area take the form of lodges and villas, which feel even more private and sumptuous than luxury apartments in the city. You can walk or drive through the park to catch sight of lions, rhinos and other outstanding beasts in their natural habitat.
KwaZulu-Natal
KwaZulu-Natal (KZN) is the region on the eastern coast of South Africa, directly across the country from Cape Town. Known as the Garden Provence, this remains one of the last regions occupied by the Zulu and their descendants. KZN has a bit of everything: coastal beaches, wildlife parks and wetlands and important cultural spaces — plus it has an international airport in Durban, the main city. However, KZL is a bit less developed than the other two luxury destinations, so you should be prepared for a lack of spa options (and other amenities) if you journey here.
Backpack
South Africa is a backpacker's dream destination. Because the country has such a strange and impenetrable culture, a vast and untamed wild space and a mediocre economy, it is fascinating, exciting and largely affordable all at once.
What you do as a backpacker in South Africa will depend largely on how much time you hope to devote to this area of the world and what type of vibe you hope to find. If you only have a week or so and want the typical South African tourism experience, you should spend a day or two in Cape Town, follow the Garden Route around the cape and move inwards for your final days to explore Kruger Park.
For the authenticity-chasing backpackers, KZN is like a dream; the coast is rugged compared to the Western Cape, and the parks aren't as overrun with established, Western-style tourism outfits as Kruger. Some travelers call KZN and the Easter Cape the Wild Coast because there are so many opportunities for hiking, surfing, diving and other adventurous, outdoor activities.
No matter where you travel, you are almost guaranteed to find a hostel in a larger town. You can also find established campsites with low rates in most parks.
Middle-of-the-Road
For those who lack the budget for a luxury vacation but don't like the idea of roughing it, South Africa remains an ideal destination. You can find affordable and comfortable lodgings through AirBnB — and this way you can get to know the locals and their lifestyles a bit better. You can also largely avoid overspending on outstanding cuisine because the noteworthy foods of the country are street fare and home-cooked cuisine — stuff you'll rarely find in sit-down restaurants. That means you can devote the bulk of your budget to attractions, like safaris, wine tasting and travel within the country.