So you've got a bunch of black items in your wardrobe that you can't afford to get rid of (or just don't want to), but you know that black isn't the most flattering color on you. How do you get your wear out of them and make them work? Here are my top 3 tips.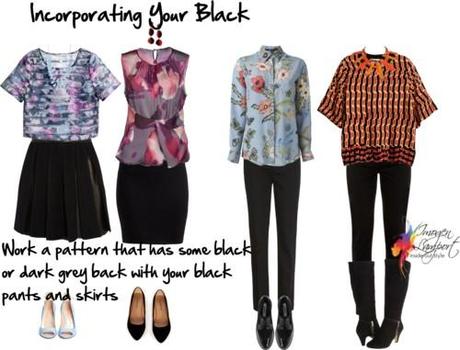 incorporating your black by
imogenl
featuring a blue necklace
Find a top with a pattern that has some black or dark gray in it to blend the black with to create a harmonious outfit.