Travelling as a vegan adds a little more research time to the mix of usual holiday preparation, especially if you're thinking about traveling at short notice. But that's no reason to shy away from last-minute trips!
Thinking of heading to the Mediterranean? Once you've weighed up your options and picked a spot in the Mediterranean sunshine, it's easier than you think to find tasty vegan food on your holiday. Here's my pick of 3 Vegan-friendly Mediterranean Destinations.
Experience modern vegan cuisine in Costa Blanca
Costa Blanca is a lively beach destination with plenty of choice for foodies, including vegan foodies. With favourites such as spinach and chickpea stew (espinacas con garbanzos), smoky roasted vegetables (escalivada) and mushroom croquettes, Spanish cuisine is full of vegan-friendly Mediterranean dishes.
Take a short 25-minute drive to Altea and visit the ever-popular Mamarosa. Offering up vegan burgers, aubergine chips, and a long list of cocktails, this restaurant is a true gem. Got a sweet tooth? Mamarosa has a mean vegan strawberry cheesecake, which I hear has to be tasted to be believed.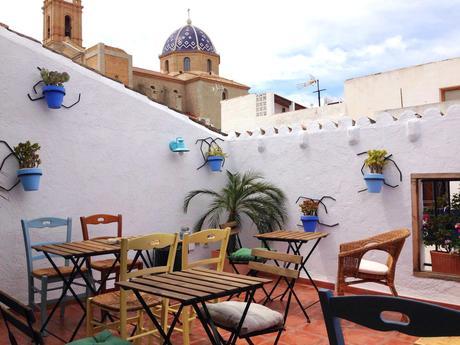 Devour Crete's vegan delights
Greece's cuisine is the quintessential Mediterranean fare. Fresh flavours and vegetables are combined with lashings of oil and herbs to create traditional Greek dishes. For vegans traveling in Greece, dishes like butterbeans in tomato sauce (gigantes), vegan moussaka (if you're lucky), and roasted aubergine with potatoes (briam).
Take an evening visit to Paralia Seaside Restaurant, located at Heraklion harbour, and enjoy an outside meal while taking in the gorgeous sunset view. Vegan options include fried aubergine and tomatoes stuffed with rice.
Want to find out more about being vegan in Greece? Check out this fab guide from Wendy over at the Nomadic Vegan!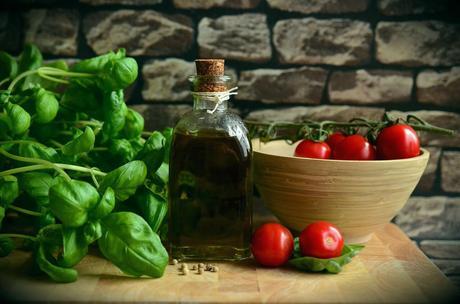 Enjoy a seasonal menu in Sorrento
Snuggled tightly atop a cliff side, Sorrento is a dreamy Italian coastal town. Views across the Bay of Naples are accompanied by an abundance of citrus and olive groves that fill the air with their distinctive scent. Italian cuisine is known for its liberal use of oil, tomatoes, and pasta – and pizza, of course! This makes Sorrento a surprisingly vegan-friendly destination.
Aurora Light in Sorrento has a tantalising menu to suit all tastes, catering for vegans, vegetarians, and omnivores alike. They are also committed to a seasonal approach to food. Their dishes change according to which fruits and vegetables are currently in season. Past options have included vegetarian lasagne, chickpea salad, and green gnocchi with vegan pesto, so there's bound to be something delicious on offer. It's also quite common for people in Italy to ask for pizza without cheese (the original pizza had no cheese, of course!), so tuck in to a vegan-style classic Italian pizza!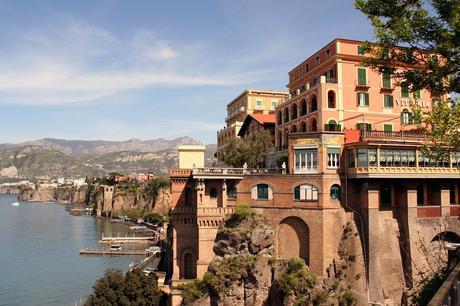 Vegetables are a huge part of any Mediterranean diet, so with a little research it can be a great destination as a vegan traveler. Have you visited any vegan-friendly Mediterranean destinations?
If you've still got a while to wait until your holidays, why not why not try out this delicious Mediterranean Tofu Pie recipe and experience the heart (if not the heat, I'm afraid!) of the Mediterranean at home?