3 Trendy rugs
Do you have home improvement on your mind for years now, but the budget constraints are preventing you from putting your plan into action?
If you have been dreaming about upgrading your home, you don't need to fear the budget anymore. Something as simple as getting new rugs for your house can help you refresh your space.
Whether you want to update your living room, bedroom, or bathroom, rugs are your one-stop solution to home improvement.
However, buying carpets for your house can be intimidating, considering the plethora of choices you get bombarded with. If you find purchasing new rugs overwhelming, you need to simply think about the kind of touch you want to add to your home. 
Home improvement is all about vibes. Whether you want to add a rustic or modern, or contemporary touch to your house all depends upon the kind of interior you add.
This is where rugs come into the scene. From contemporary to traditional or transitional, rugs are available in all sorts of trends.
You only need to consider the overall decor, style, and furniture.
1. Contemporary rugs
For those who want to add a modern touch to their homes without worrying about the budget, contemporary carpets are the answer.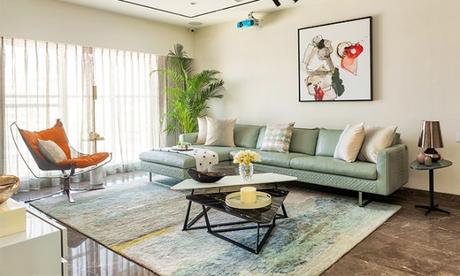 These carpets are unique because they have a more western design and colour approach. These carpets will turn your home into a contemporary space from abstract elements to free-form designs.
The contemporary aspects in terms of design, colours, and elements make these carpets easily blend with all your decor and the colour of your walls too.
If you are bold enough to make experimental choices, these carpets are ideal for your living room.
---
2. Traditional carpets
If class and sophistication are the elements that rule your home, traditional carpets will be an excellent choice for your flooring.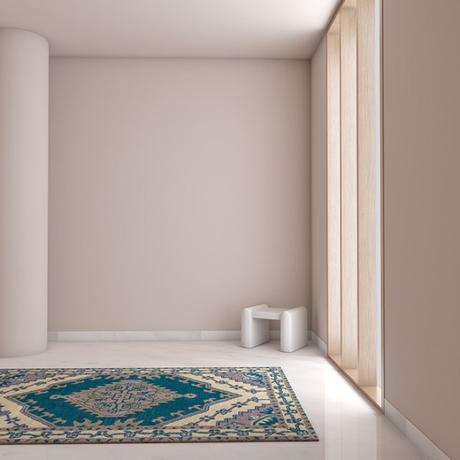 From oriental to Persian to Victorian to Mughal designs, there is no shortage of designs that you will discover in these carpets.
If you are an old school at heart, these carpets will help bring designs dating back centuries into your home.
Mainly available in neutral colours such as maroon, navy, brown, white, beige and black, the traditional carpets are highly enriched in floral designs and intricate borders that quickly bring a touch of sophistication and luxury into your house.
---
3. Transitional carpets
If you are satisfied with neither contemporary nor traditional carpet designs, you can settle for transitional rugs, which are often adapted from traditional ones with a contemporary touch.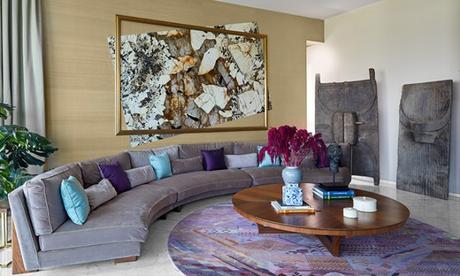 The organic and repetitive methods all over the carpet make it feel more classic and comfortable. These carpets will work well with wooden, granite and neutral floorings and tasteful signature decor items with your home decor.
If you want to strike a balance of modern and traditional when redecorating your home, you can opt for transitional carpets which will help you define your space like never before.
---
Choose your carpets from floral to geometric and abstract prints in accordance with your style.
Gift Ideas for Housewarming party
*It is a guest post by Jaipur Rugs. PC: Jaipur Rugs