The following is a guest post from Chris Erhardt, CEO and head of production at Songcat LLC.
In the world of music, a producer plays a pivotal role in an artist's success. Whether you're a young vocalist who's looking to make the transition from a no-name to a certified rock star or a composer/songwriter who's looking to make inroads in the film, TV or advertising industry, it is highly likely that you will need a producer to help you on the road to success. The music industry is loaded with hurdles and, unless you are very educated in the ins and outs and know tons of people (the right people at that), a music producer will be needed to help you overcome those obstacles.

So, what is a music producer and what does he/she do?
They are professionals who wear several hats in an attempt to move you from point A to point B. A good producer can do several things for you, not limited to: defining your sound, style and genre; making your song sound ready for the market; help you fine tune your lyrics, hooks etc.; counsel you on the ins and outs of the business and direct you to the best publishers, record labels and other players that can help you reach further.
Before you go hunting down a music producer, however, there are a few things that you should take care of to make sure that your efforts are fully aligned with his or hers. Consider the following tips:
Compile reference tracks from your intended genre
Going to a producer without having already decided what you're trying to achieve can set you up for disappointment in addition to causing confusion. The truth is, all good artists have a reference point which they can use as a springboard to craft their own material. In addition, reference tracks will allow your potential producer to know exactly what you are aiming for. Therefore, you should compile a list of tracks in your preferred genre, which he or she will then be able to listen to and understand the type of music you want to make and the audience you intend to reach with it.
Identify your market and audience
Even though it's the producer's job to guide you in the right direction, you need to know where you are going for yourself before allowing a producer to tell you. To determine your market and audience, you should think about your end game and which set of people you think you would most likely be able to impact. Are you trying to get a lot of YouTube views, profit from live performances, gain from TV shows, films or advertising or place your music with other established artists/labels? Look at it this way, there are thousands of songs released every day, yet only a handful make it into the mainstream, so target one or two goals and focus all your energies in that direction.
Be comfortable with the idea of placing your future in the hands of a music producer
There's no point in hiring someone to do a job and then trying to control how they do it. A music producer is trained in the art of traversing the ins and outs of the music business to get your material out there to the right audience, so you should trust their creativity. Not to say that you should just follow them like a headless chicken, but once you make it clear what you want, come to an agreement and then allow them to do their job. Needless to say, music producers are just like other humans and some may be less reliable than others. Be able to recognize when they are doing everything in their power for your success and when it is best to move on.
---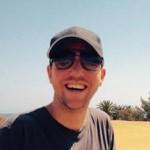 Chris Erhardt is the CEO and Head Of Production of the top rated online music production firm SongCat LLC. SongCat produces around 300 songs per year for upcoming and established singers and songwriters and is your one stop shop for all things music production. To find out how SongCat can help you visit http://songcat.biz