Before becoming a parent, I had no idea just how important window treatments were in nurseries. Aside from their appearance (though that's pretty high up there too), it's their functionality that make them an essential part of daily routines with a babe.
When we converted our guestroom into the nursery last year, we kept the inexpensive white blinds from the guestroom, because they were only about a year old, and seemed as though they'd work well enough in the nursery too. Little did we know they just weren't going to cut it, especially as we began trying to help our daughter, Sylvia, learn day from night and her bedtime became earlier and earlier.
If you're nursery planning for a bun that's in the oven, or looking to update existing shades in your little one's room, read on as I'm teaming up with window treatment experts, Premier Curtain Studio, to highlight 3 key things to consider when picking out nursery shades!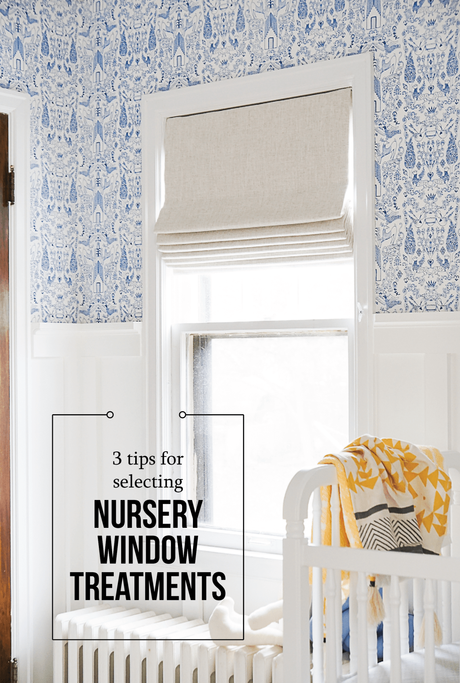 Fast, One Hand Maneuverability - When looking for window treatments, do yourself a favor and choose ones that are designed to make opening and closing them (something you do several times a day) easy and fast. Our old, blinds were able to be drawn/closed with one hand, but winding that long cord up on the wall hook (so it wasn't left puddled on the floor) took what seemed like an eternity when I had a crying, tired baby in my other arm. And don't get me started on the crooked way the old blinds would stack when pulled up!
Cordless Design - Window shades with accessible pull cords can pose a safety hazard for little ones as they begin moving around on their own. Go cordless for peace of mind that your little one's room is a safe space for them to play as well as sleep.
Black Out Lining - Especially during Summer months, little ones usually need to hit the hay before the sun goes down. Black out lining is a opaque fabric layer that's sewn into the shade or drapery panel and provides extra daylight blocking power. Some babies also seem to nap a little better during the day with a darkened room, so it's a definitely a feature worth considering!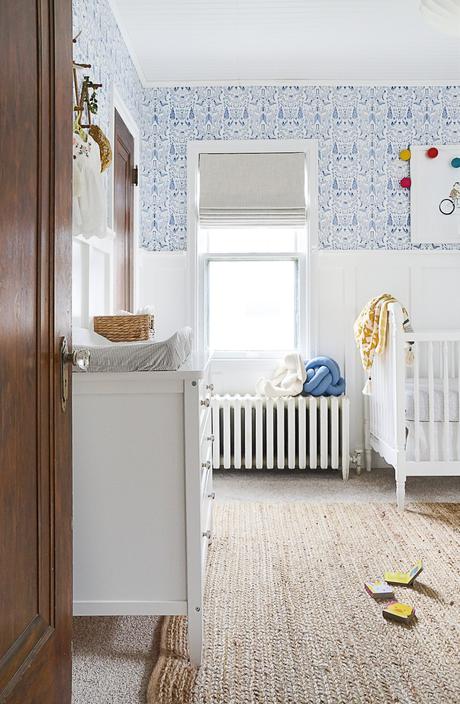 After 3 months of taping classy, black garbage bags over our blinds, as recommended by our pediatrician, until we could invest in black out lined shades, we have finally upgraded to a beautiful set of cordless roman shades with black out linings from Premier Curtain Studio for Sylvia's room, and they make such a huge impact in how the nursery looks and functions.
Premier Curtain Studio is a custom and semi-custom fabricator specializing in window treatments, pillows and ottomans. As someone who sews, I'm very aware of the skill and attention to detail that goes into crafting window treatments, and I'm super impressed with the quality of our shades. I also love that they're made here in the US.
We chose Linen in color Dove for the shade which is a poly/linen blend and has the look of natural, undyed linen. Very nuanced yarns and texture. I'd recommend ordering samples (they're free!) to get a sense of the look and feel of the fabric. Digital pictures just don't do their beautiful fabric options justice.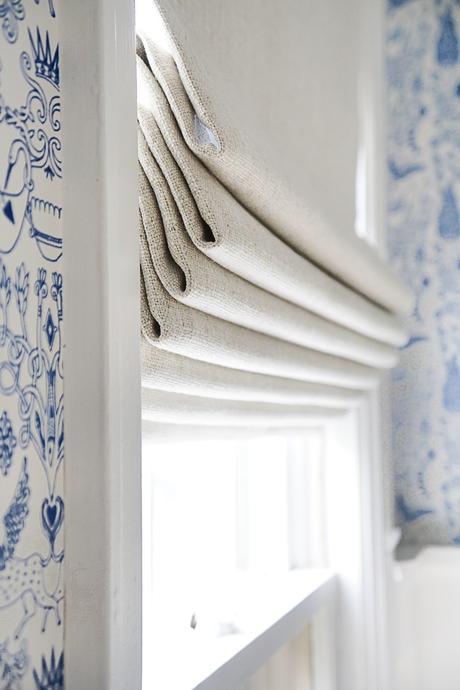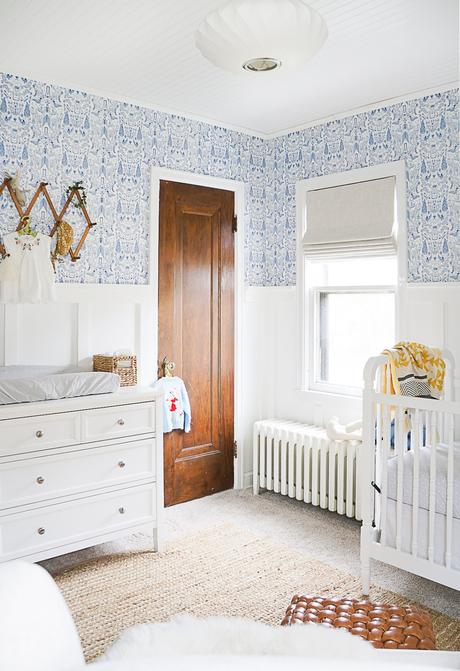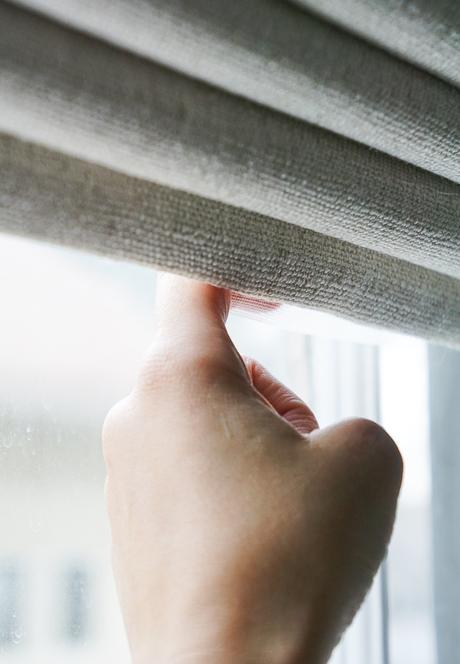 Professional Details. The cordless shades have this genius, discreet mesh loop at the inside bottom that makes it easy to operate the shade without having to pull down on the shade fabric which could collect hand oils over time.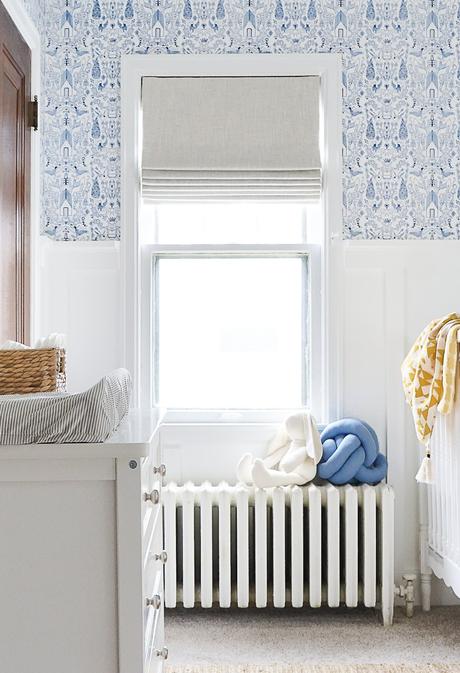 This post was created in partnership with Premier Curtain Studio. All opinions are my own.