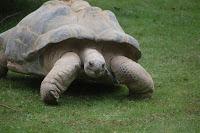 Slow play has long been an issue for golfers - although it rarely affects the offender, setting up a shot or taking too much time viewing a putt can really put a damper on your game.
In the news recently, tour players have taken it upon themselves to personally address the situation, being more vocal in their opinions on the matter.
After Bryson DeChambeau recently took two minutes and twenty seconds to find his line and putt, Brooks Koepka had a word (or two) with Bryson which resulted in an agreement and supposed compliance.
The Rules of Golf encourage "ready golf" and state that a player must play a shot "with undue delay".
READ: What rules of golf do you always follow?
Since slow play is rarely addressed by PGA Tour officials, professional golfers have taken to their podiums to drive the message home to their playing partners. While the PGA Tour deliberates,, the European Tour is taking definitive action, introducing a four-point plan to curb slow play on tour.
Golf for Beginners believes that education is the key to helping players speed up golf on the course. Here are three tips to help beginners (and all amateurs) move through a course while continuing to enjoy the experience.
1. PRE-SHOT ROUTINE: Do you have one? If not, now is the time to start - it shouldn't take you
2.  THINK BOX: The VISION54 Team (Lynn Marriott & Pia Nilsson) believe that you start using your instincts more - how much essential data do you really need before stepping up into the "Go" zone?
3. HOW MANY SHOTS DO YOU TAKE? For beginners, if you find you are whiffing almost every shot, why not pick up your ball and drop it closer to the hole - chip and putt instead? For shorter hitters who can move the ball forward...but not far...why not tee up from the next forward tee box? You will probably have more fun getting green-in-regulation too!
Do you have a few golf tips on how to speed up play? Post them in the comments section of this golf blog and on Twitter, tagging @Golf4Beginners.