copyright 2021 Art of Living, Prima Media ,Inc/Maria Liberati
Decorating your home can feel like a huge project, especially when you haven't had to decorate a space that big before. You want to use decorations to create a comfortable place that reflects your personality, but you don't want to go overboard or fill the space with too much clutter. Figuring out that balance is what will help you to make your home into a welcoming space that people are excited to spend time in.
Your Personality
First and foremost, you don't want to be redecorating your home every couple of months, that's way too much work. So, you need to focus on bringing in your own personality rather than relying on trends that are popular at any particular moment. Trends will come and go, but your personality is here to stay. Try to choose items and colors that bring you joy and speak to who you are as a person. This will help you to create a cohesive look that really works for your goals for your home.
The Space
You also need to be thinking about the space you have when you are decorating your home. Things that work great in one home may not work at all in another home where the space is drastically different. So, you need to pay close attention to the space you are working with so you can optimize the design for that layout. You'll want to choose fixtures that fill the space, without overpowering it. Bigger items will work in bigger spaces, but in a smaller space you may want to choose smaller pieces that make more sense for the layout.
Make a Plan
Your decorating goals don't need to all come together at once. In fact, getting things done a little at a time with a plan in mind can help you to design a space that you love without getting overwhelmed. So, once you have an idea of your space and your personal style, take a moment to sit down and come up with an overall plan. This can change and evolve as you go but having a plan will help you to get your decorating done without pain and struggle.
Taking care of your house is a big thing to do, and the decoration is an important part of that process. By figuring out what you like and getting an idea of what you want to do with the space you can move forward. And then you can pull together a home that makes you feel safe and secure.
Read this next: Why Post-Cooking Cleanup is So Important
For more HOME and DIY, Food, Garden listen to The Maria Liberati Show Podcast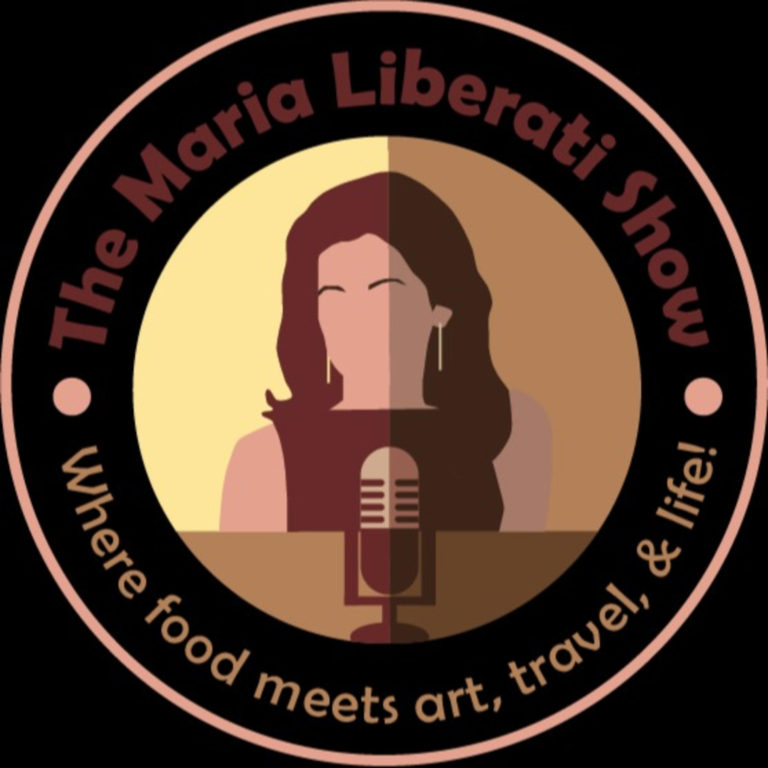 The Maria Liberati ShowGourmand World Award winning author/Celebrity Chef Maria Liberati intersects where food meets art, travel and life! Join Maria as she interviews fascinating guests in food, wine, culture, art , literature. Guests let us in to their food world and answer the question "What does food mean to you" and share the special connection food has in their life. Maria has a talent for creating common ground for people from all walks of life and many varied talents through one common denominator-food. Discover what food means to you, your life ,your history, your persona. Support this podcast: <a href="https://anchor.fm/maria-liberati/support" rel="payment">https://anchor.fm/maria-liberati/support</a>
Podcast Subscription Menu
How To: Eating Skin Healthy Foods
by
maria liberati
Nutritionist and Author of "The Healthy Skin Kitchen" Karen Fischer joins Maria to talk skin-healthy eating. Maria also gives a recipe for White Grape Risotto 
Be sure to like and subscribe, as well as review the podcast. Send us a picture of your review or share for a chance to win this month's giveaway!
Enter, "The Maria Liberati Show," based on her travels, as well as her Gourmand World Award-winning book series, "The Basic Art of Italian Cooking," and "The Basic Art of…" Find out more on https://www.marialiberati.com
—–
Intro music: "A Quick Coffee" by Borrtex – available via Creative Commons Attribution-ShareAlike 3.0 https://creativecommons.org/licenses/by-sa/3.0/us/
Outro music: "First Day of Spring" by David Hilowitz – available via Creative Commons Attribution-ShareAlike 3.0 https://creativecommons.org/licenses/by-sa/3.0/us/
—
Send in a voice message: https://anchor.fm/maria-liberati/message
Support this podcast: https://anchor.fm/maria-liberati/support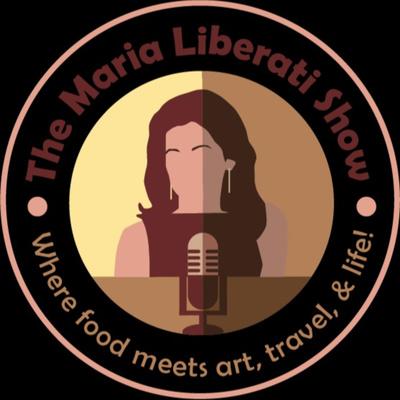 Search Episodes
How To: Eating Skin Healthy Foods October 13, 2021 maria liberati Happy Italian Heritage Month! October 7, 2021 maria liberati A Tuscan State of Mind September 30, 2021 maria liberati Culinary Adventures and Kitchen Must-Haves September 22, 2021 maria liberati Happy Guacamole Day and Kosher wines to Celebrate September 16, 2021 maria liberati Plant-Based Diets and Summer Remembrance September 9, 2021 maria liberati Secrets of the State Fair and Chocolate Coffee Brownies September 1, 2021 maria liberati To Be or Not To Be: Who was the real Shakespeare? And a real Sicilian Cannoli August 26, 2021 maria liberati Ratatouille and so Much More! August 18, 2021 maria liberati How To Quench Your Thirst This Summer! August 12, 2021 maria liberati
Search Results placeholder