FASHION: Cole Haan LunarGrand Wingtip Shoes! I love these shoes for men, they're so RAD!  These wingtip shoes are the perfect balance between polished and edgy. The pop of the neon yellow soles really brings a modern vibe to your outfit. Ladies will think you're doing it like BOSS when they see you rocking these handsome shoes.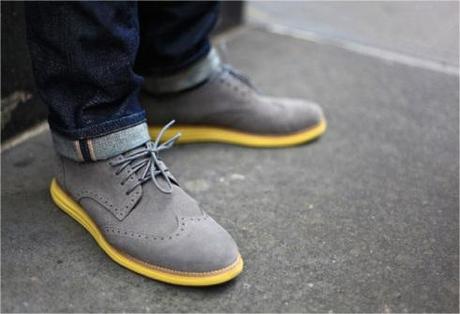 FOOD:  Tom Yum Noodle Soup! With the colder weather fasting approaching indulging in soup is a MUST! Don't be boring and eat chicken noodle soup. Step out of your comfort zone and try some Tom Yum Noodle Soup. This bowl of sweet n' spicy deliciousness is sure to warm you up and fill your belly. Tom Yum is a staple soup in Thailand and has some awesome healing benefits. All the fresh garlic, lime juice, peppers, and special broth produces immune-boosting powers to help fight colds and flu virus. The next time you find yourself dining at a Thai restaurant with a date  -  why not order a big, piping hot, bowl of Tom Yum Noodle Soup. Careful sharing the noodles. Having a "Lady and The Tramp" moment isn't cute when you're adults. Nope, not cute!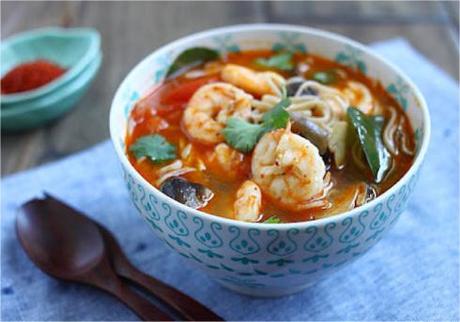 TV SHOW: Copper on BBC America. Ok my sweet fell-loves! I realize some of you work really hard and need sometime to unwind in front of the Telly. Check out COPPER on BBC America, its brilliant!  The show is set in 1864 in New York City and follows the life of Detective Corcoran…….an Irishman who's lost his wife and daughter. One of my favorite characters is Matthew Freeman the Forensic Scientist who assists Corcoran in solving his crimes. The costumes are pretty ballin' too. The show does have some frisky scenes, so it's probably not a great idea to watch the show on a first date. Unless you're channeling "Rico Suave".
Share the Love