Don't be stuck in the same old on-page SEO strategies, so how is 2018 looking up for you?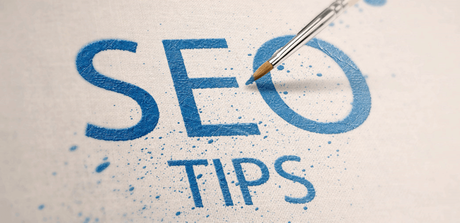 SEO has evolved into a full blown arena in digital marketing you cannot ignore. Just a few years ago, you could link to any site, rank your content and grow you audience. Today, you'll need to do more than just linking. You'll need to be a ninja as to complete the various ins and outs of SEO today.  
As SEO continues to change, you'll be in constant need of "updated" information from Google to keep track of your SEO efforts. There are a few creative ways to build links and strengthen you backlinks with the right quality links per your industry. 
Here are 3 strategies you should be using today to improve your SEO and local rankings:
Blogger Outreach
Content Creation
Local Business citations
If you're primarily looking to focus solely on local, I suggest checking out this local SEO checklist in addition to the advice below.
1.Blogger Outreach
Doing outreach campaigns to bloggers in your niche, can help build the type of quality links needed to gain traction. Genuine outreach to blogs, bloggers and websites - link acquisition, in content, on authoritative websites help you build referral traffic from other blogs who can in turn help your site rank organically for the keywords being targeted.
The best way to get started is; reaching out to publication you have already establish a relations with over time. Tailor you content to fit the specific requirements of the set blog you plan on doing an outreach to before you start the process of communication.
Also keep in mind that most bloggers get hundreds of emails a day in regards to content, so make sure you content is top notch for them to be interested to the point of offering you a mention or link back. Don't wast time with sites that are not do-follow (specifically for SEO purposes) but you can gain healthy links from sites with extension; .org, .edu etc that won't be do-follow but offer backlinks that will help boost your rankings. 
2. Content Creation
If you run an online business, blogging should be key to your SEO foundation and potential organic growth. You should focus you efforts on high quality content that connects with your audience. Do some research about what interests resurrect with different user intent and tailor specific content to fill that void.
After creating you content, don't stop there - make sure to build a strategy on how to push this content to a new audience beyond your website. Promote on other blogs and online publications that accept guest post, share you content in different forms like; Videos, infographs and ebooks. 
3.Local Citations
If you are a local business, you can't dominate without local customers finding you online. Today, more than 80% of people search online before making a decision. With that in mind, you should be focus on having your content rank high up local searches for your targeted keywords. Building a local citation for your small business is the key to driving customers within your geographical area. Once you listed your business in the proper categories, now its time to research keywords that will be used in your content with user intent in mind.  Don't forget to stay consistent with all your local listings and follow the NAP for all listings:
These are important components of a local business citation;
Business categories
Hours of operation
Driving directions
Business description
Images
Videos
Payment forms accepted
Geo-coordinates
Reviews
Owner responses
Taglines
Links to social and other forms of media
Email addresses
Fax numbers
Alternate phone numbers
Attributes
Conclusion
These tips are meant to help any small business get their SEO strategy in motion. Improve your organic and local search rankings with a healthy SEO strategy that will not get you penalized as you grow your brand and business. keep this in mind, SEO isn't just about the optimization your on-page content, titles and descriptions.
SEO is also about delivering solid creative content to the right end users for the purpose of solving a problem or learning how to carry out a task that seem impossible. Your content should be superior to your competition, earns clicks, provides a better solution and keeps the readers or viewers engaged. 
---
Tom T.  is the founder of  iNet Ventures LTD a content agency that helps small local business with quality digital marketing services. Our team is able to write magazine-quality content, find and identify the best blogs, and get approved results.