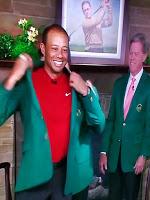 A game plan was in place, as Tiger Woods reported after his long-awaited Masters win, and the follow-through was extraordinary as throngs of fans stood by to see the reawakening of their long-lost hero.
As Masters.com stated, it was Tiger Woods' "Return to Glory".
The 2019 Masters with Tiger Woods as a frontrunner reminded fans of days gone by, with steadfastness and purpose of action, shot-after-shot was placed almost effortlessly into scoring position.
As Woods gained strength and momentum during the Masters, golfer upon golfer laid a path to his eventual win. Even with a bogey on 18, Woods could not be caught, and the triumph was both sweet and spectacular to watch.
How did Tiger do it? He mentioned he had a game plan like all professionals do before they play in tournaments, but the average golfer rarely puts a plan into practice. In this blog, Golf for Beginners takes a look at the three reasons Tiger Woods won The Masters and what we, as amateurs, can do to improve our own golf games.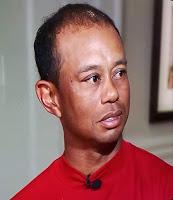 When interviewed after The Masters, TW said he, "kept control of my emotions, my shot placement...I still stayed present and focused on what I had to do today." How can these actions apply to us?
1. GAME FACE ON! Keep control over your emotions.
As you could see from Tiger Woods, as well as from every golfer at Augusta National, there were no outbursts, and you could not tell whether or not they hit decent shots from the looks on their faces - keep your game face on throughout the round in spite of difficulties.
2. SHOT PLACEMENT: Know where you are going to place each golf shot. Tiger Woods took a controlled, aggressive approach - he looked at each hole, acknowledged the trouble areas and was safe yet aggressive when hitting each shot.
Don't just hit the ball, think your way around the golf course and visualize each shot.
3. FOCUS: Remain focused on your intended goal. Where Tiger kept relentless focus, Molinari mentioned after his round that one reason for his loss is that he lost focus.
Tiger Woods won The Masters through focus, sheer will, and determination - if you follow his lessons, you may be able to lower your score around the course and stop any real blow-up holes.
Follow Golf for Beginners on Twitter and feel free to post golf comments to this blog.
Photos: NBC Sports after the round taken from my TV!