One of the main applications of photo realistic architectural renderings is construction marketing. Builders and contractors are investing on high quality visualization to pre-sell their newest construction and developments. Lets see 3 type of architecture rendering that developers and builder companies use to promote their projects.
Homes Exterior Architectural 3D Rendering
Residential computer exterior visualizations of single homes, big or small are a trend and more companies are taking advantage of their promotional results.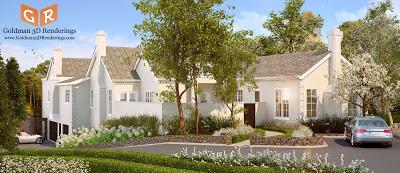 Residential Renderings of Family Houses
For multiple unit housing projects computer illustrations are not only helpful for marketing buildings, they also contribute during meetings to obtain City permits.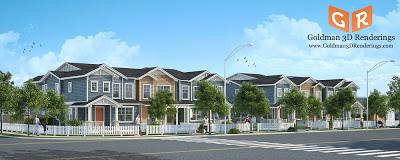 3D Floor Plans to Show All Interior Spaces
Photorealistic 3d floor plans are a great architecture selling tool used in online websites, brochures, site signs, and other promoting vehicles.