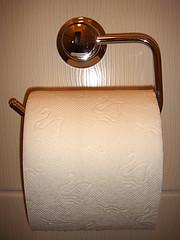 photo : Andy Butkaj
Carol H. recently took her family on a holiday to Chalet Lowonahill and she kindly gave feedback. Here are three lessons learnt from Carol's concerns.
Here's what Carol had to say (abridged):
Hi Linda

Of course feedback is very important. We did eventually have a lovely holiday and I will feedback my thoughts. Please do not think I am picking I just want to be honest as I have found you so lovely and hope you take this all as positive.

When I booked the holiday I did not know the pool house was not open until you told me a couple of days before the holiday, this would of been fantastic for the children as things for them to do were limited, this I understand is not your fault but it is advertised on websites.
I mentioned the cleaning as we did not even have a dishcloth, just a scouring sponge, we had to buy toilet roll, washing up liquid which was disappointing as we would of expected these things to be there.
The fire is a nightmare to light sometimes the pilot light went out and we struggled to light it again!

 

Carol x
The lessons we learnt from Carol's concerns were:
Communication between guests and property owners is essential if holidays are to run smoothly for all concerned - unfortunately a difficulties beyond my control had arisen, which meant that the pool and sauna on site were not available for use by anyone. This was communicated as soon as it was known, so Carol was prepared and could take her family swimming somewhere else. The swimming pool is not advertised on this site or our main website, though it may appear on the websites of other owners.
Communication between the chalet owner and cleaning services is essential – usually the chalet is prepared for guests with some basics like washing-up liquid, toilet rolls and dishcloth.  The problem was soon resolved – the provisions had been put in the laundry room instead of the kitchen. On the basis of Carol's comments we have introduced new measures to reduce the likelihood of such difficulties being encountered again. Ensuring some basic materials are available is now included routinely  in the pre-rental checklist of the cleaning service provider.
Reporting of problems is most important - there had been guests using the chalet before Carol's family visited, but no-one reported problems with the fire. Understandably, Carol was frustrated when problems were encountered – who wouldn't be? The fire had been serviced before the winter season began and had been refitted with a new ignition mechanism. Because no-one reported the problem Carol's family had difficulties which could, should and would have been avoided had guests reported problems with the fire sooner. Thanks to Carol, the installation company were called back without further delay!
When I look at it, really there was only one thing to learn from Carol's comments – and it's that quality, clear communication is central to providing a successful holiday for our guests.