3 ingredient maple glazed salmon makes dinner oh-so-easy to prepare! You can have this on your table in 25 minutes or less. Easy to make gluten-free and paleo compliant.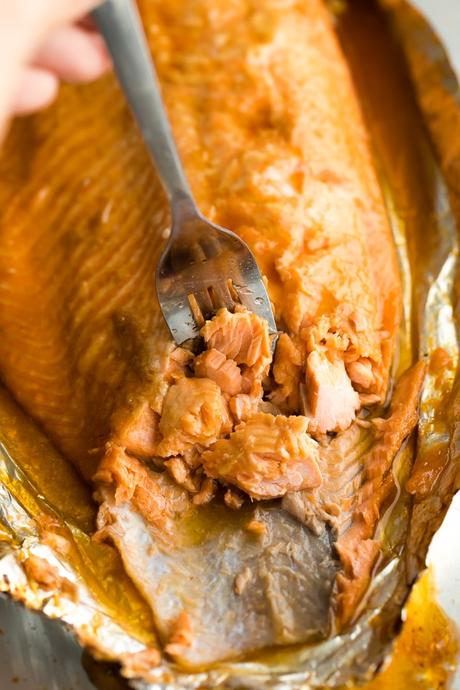 Sometimes I get so caught up in the fun, crazy, exotic recipes on this blog. I love trying out new recipes and they are so fun for me to share with you!
But when it comes down to it, the recipes that my family and I come back to time and time again also deserve some attention. So after 6+ years of blogging, I'm finally sharing this easy (ridiculously easy!) maple glazed salmon recipe with you.
This is the recipe I cook when I don't know what to cook for dinner. This is the recipe I turn to when I don't have time to make something fancy. This is the recipe I turn to when I want something my four year old will gobble up without complaining.
It is oven-friendly, grill-friendly, stove-top friendly. It can be made gluten-free and paleo with a simple swap. And best of all? This maple glazed salmon recipe only requires 3 simple ingredients!
Are you convinced yet?
Don't forget to pin this recipe to save it for later!