Do you fancy getting crafty this Christmas?   Well I have 3 blog posts for you that sum up the best of crafting – whether it be presents or Christmas decorations.
Kimberly from Swoon Worthy has excelled herself with this one, well there are 3 posts actually and they are all fabulous. Scented room spray, scented soap and scented candles, all made from essential oils, and the icing on the cake is that Kimberly has designed gorgeous labels for these home made products that are free to download from her blog. They make such fabulous presents and look so professional with Kimberly's labels.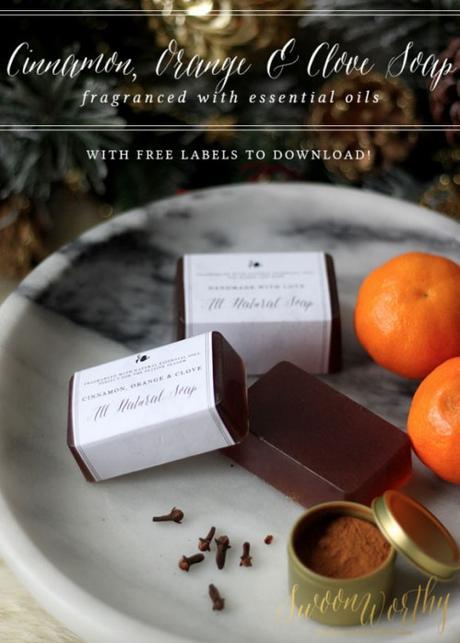 Image credit: Swoon Worthy
If you are looking for a more unusual floral decoration for your Christmas table then Si from the French By Design blog has a guest post by floral artist Kiana Underwood who gives a step by step tutorial for creating a sumptuous floral extravaganza using soft hues that that can be tailored to suit your color scheme. I like the idea of using softer colours but you can use anything that takes your fancy.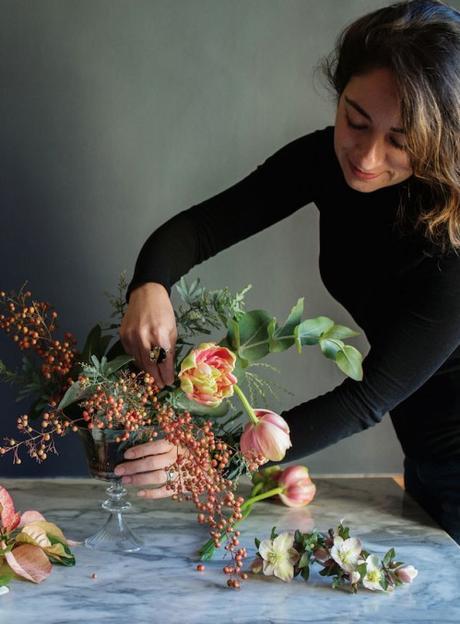 Image credit: Cindy Loughridge for French By Design
I'm not generally a great fan of poinsettias but after seeing the ideas on MyGardenSchool blog I'm a convert. I love the small poinsettia inside a glass bell jar, simple but very pretty. There are lots of ideas from Andy McIndoe on how to make Christmas wreaths and table decorations and ideas for filling pots with seasonal pot plants that would make great presents.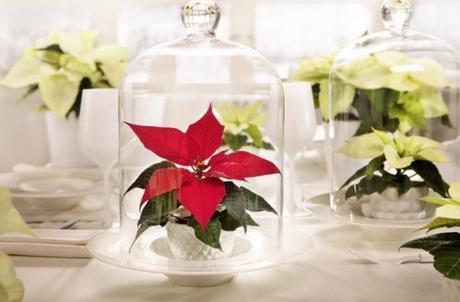 Image credit: MyGardenSchool
Jacqui x
Never miss a post: follow us on Bloglovin'!