If you're a bride who has always been fascinated by fairytale endings, today's feature is for you! Featuring Jasmine, Rapunzel, and Ariel, this Disney Princesses inspired styled shoot is a triple threat! You will certainly get ideas on how to tie the magic you've always loved about these princesses and their fairytale stories into your wedding day. From swoon-worthy dresses to vibrant florals - everything looks enchanting! Other sweet Disney details like the vintage genie lamp and Moroccan pillows are absolutely wedding-worthy too! Kudos to Nadine Nasby Photography for capturing these beautiful photos and to her entire team for doing such amazing work!
1. Princess Jasmine
With these gorgeous details below, you'll surely have a new fantastic point of view in planning your Princess Jasmine-themed wedding! You might want to try Princess Jasmine glow up too!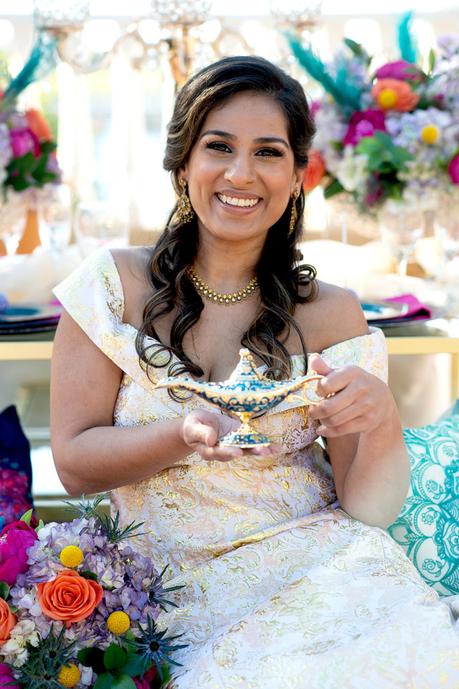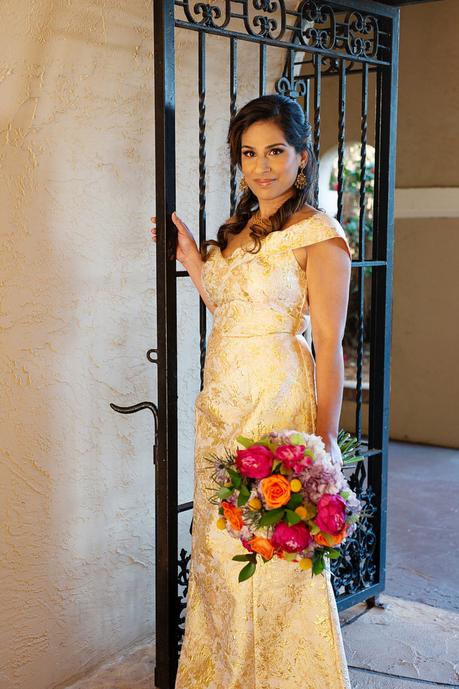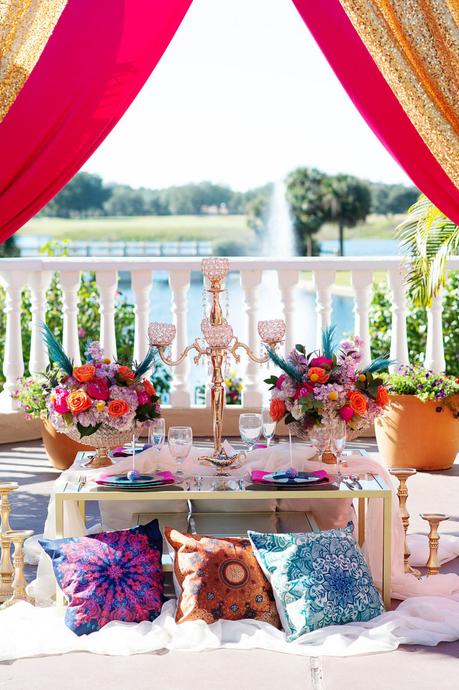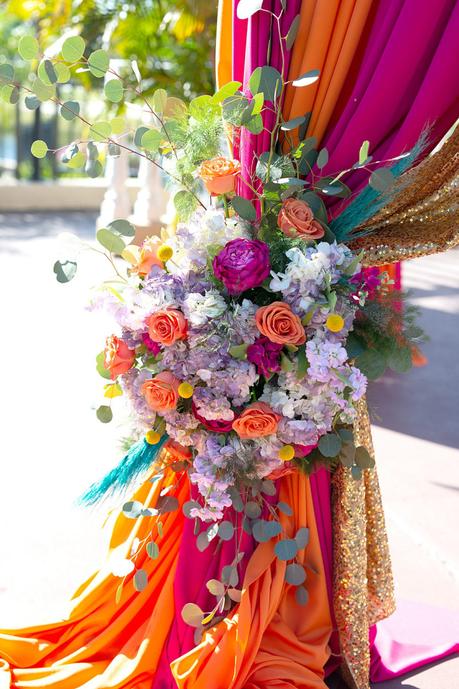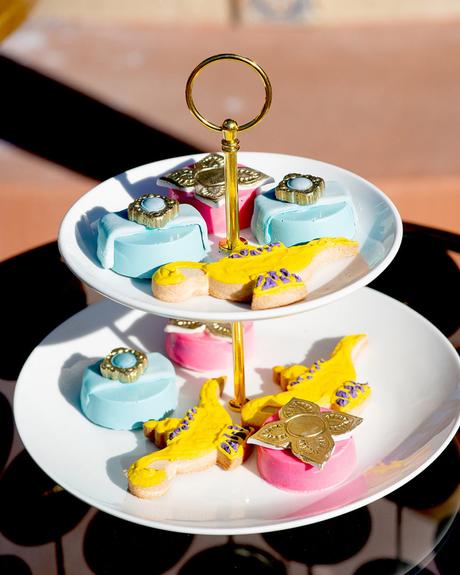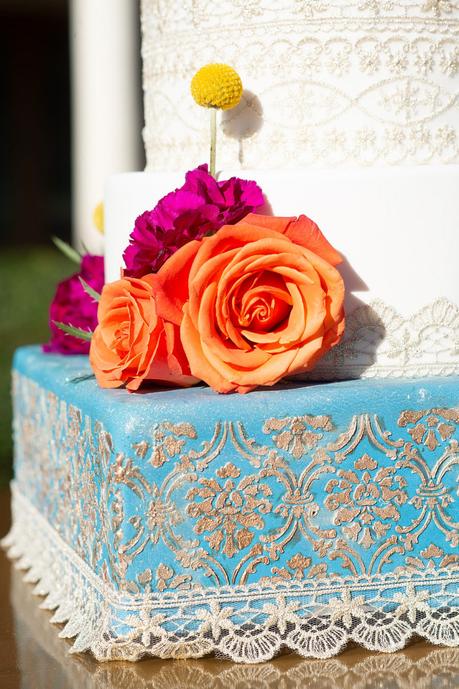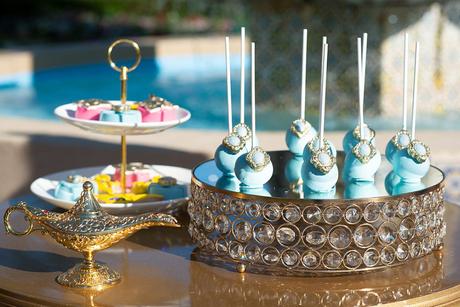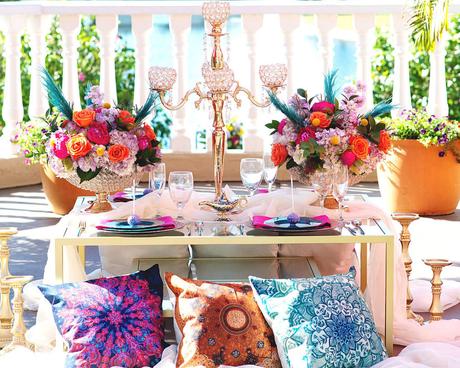 Wedding style: Shining, shimmering, splendid "Middle Eastern" whimsy
Color pallet: Gold and orange with teal and or purple as accents
Iconic details: Moroccan pillows and a genie lamp
2. Princess Rapunzel
We all know it - Princess Rapunzel's long blonde hair is iconic! If you have a crowning glory like hers, you might want to try the way she braided her hair in this shoot. Add a tiara to wear and your Rapunzel look is complete! But will you have her strong sense of curiosity and push forward to have details like below on your wedding day? Check 'em out!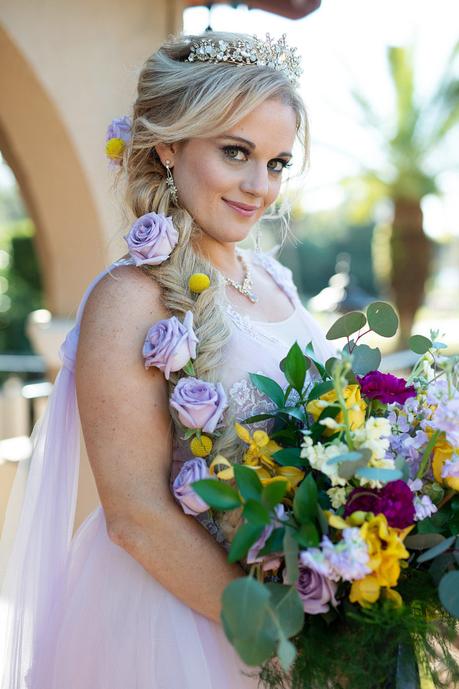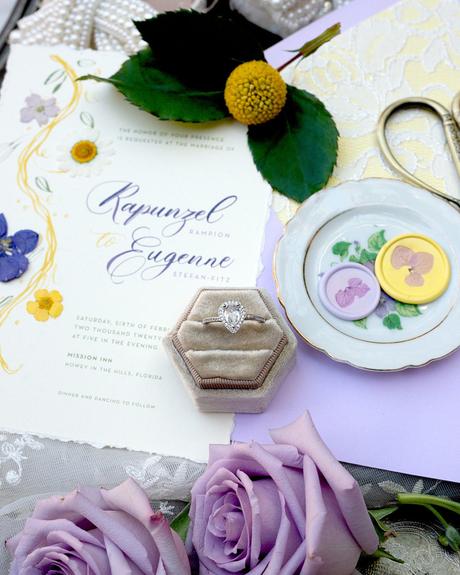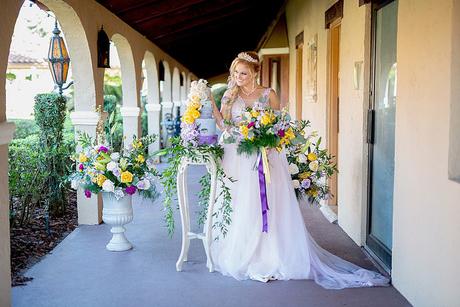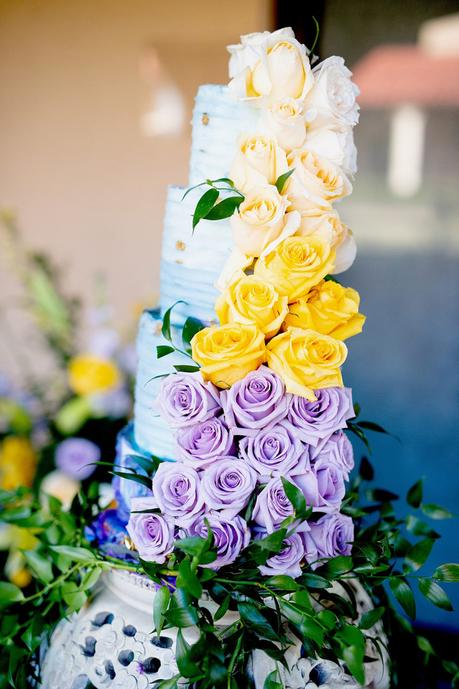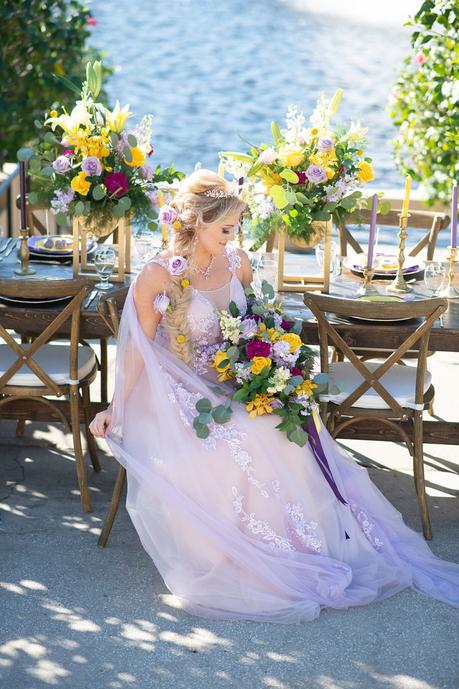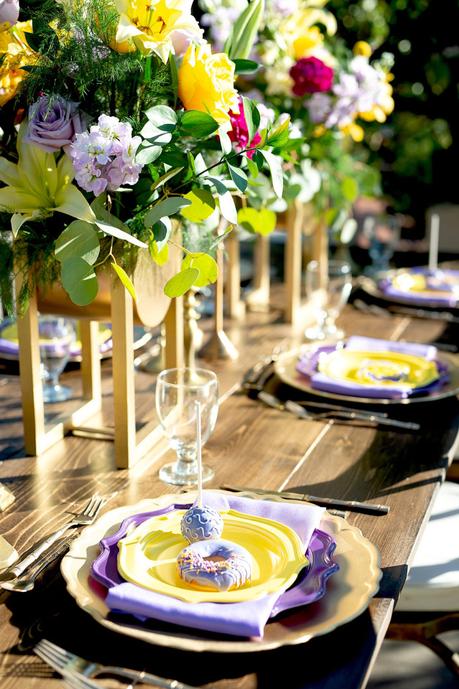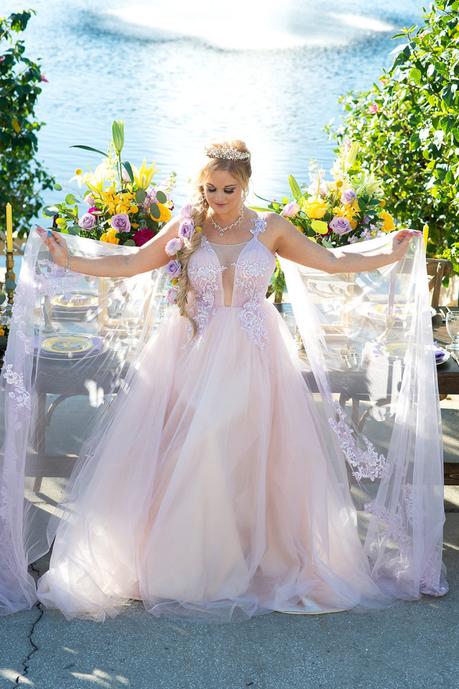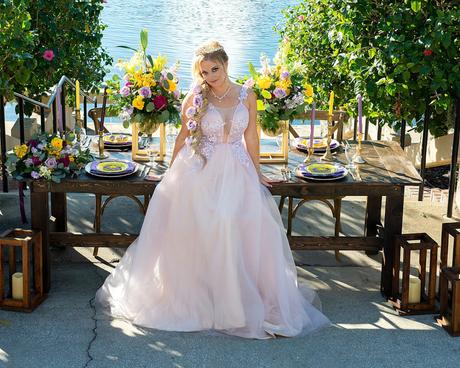 Wedding style: Elegant and royalty-like theme
Color pallet: Purple and gold with touches of cream
Iconic details: Ballgown dress with delicate lace details, four-tiered cake with cascading blooms, and vintage china
3. Princess Ariel
Take inspiration from these photos for your Little Mermaid-themed wedding! From the invitation to the table setting - everything was well-thought of! Now, scroll down and get ready to imitate the aquatic life with these creative details below.

Wedding style: Boho and beach-y
Color pallet: Purple and teal with touches of red
Iconic details: Purple and teal cascading bouquet, groom's teal necktie, shells, and starfishes
Wouldn't you think this collection is complete? Let us know which Princess are you going for and what's your favorite detail in the comments below!
Associated Vendors
Makeup Artist: Beaute Speciale | Equipment Rentals: Bryant Productions Events | Bakery: Violes Under The Sweets | Invitation Designer: Hey Hunn | Photo Booth Equipment: Chain of Events Rentals | Linens and Coverings: Gala Rental | Heirlooms and extras: Terrie Images Shop | Event Venue: Mission Inn Resort | Event Planner: The Event Company | Floral Designer: Faiella creations | Photographer: Nadine Nasby Photography