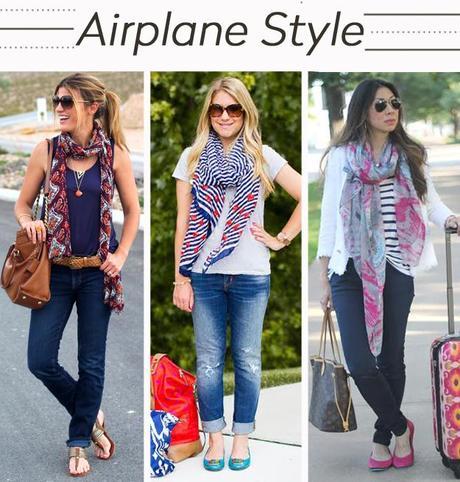 Marion of Marionberry Style // Tara of Mix & Match Fashion // myself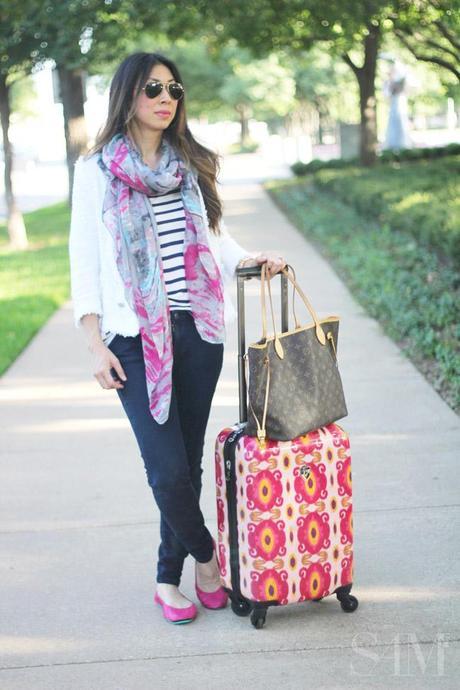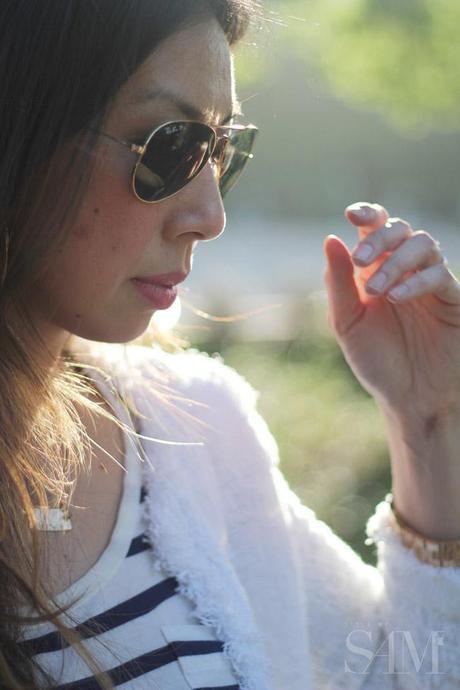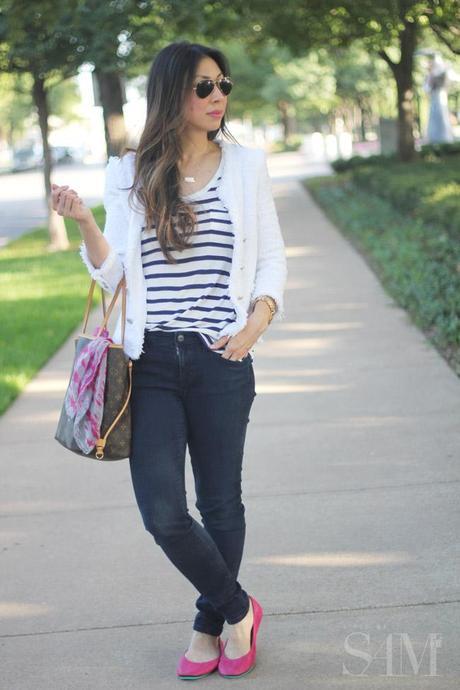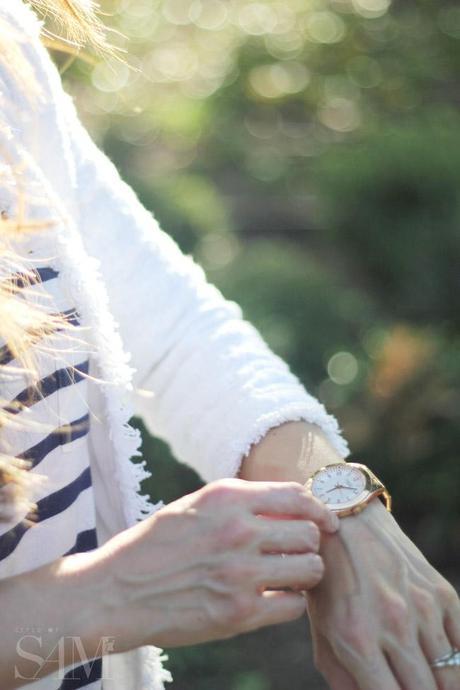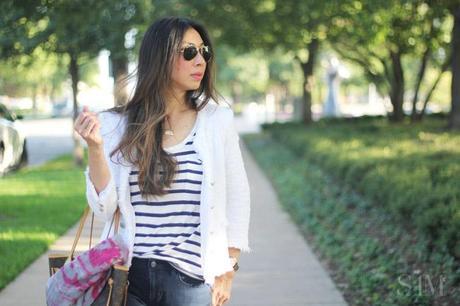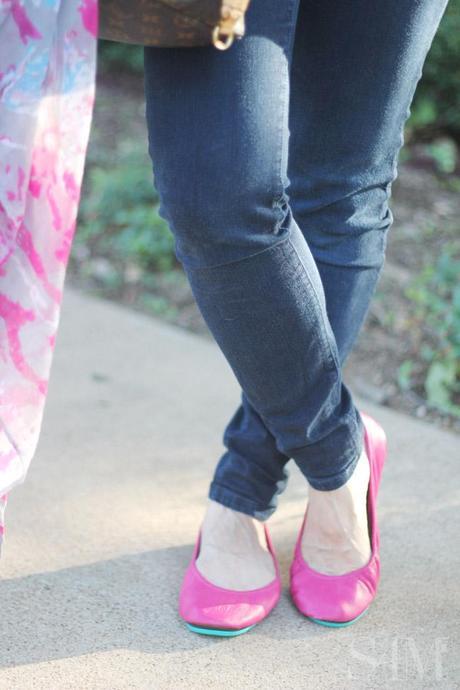 jacket ZARA {simlar from Milly} // striped tee CAbi {similar from GAP}// scarf GIFT from MOM // necklace NASHELLE  // watch CARAVELLE BY BULOVA c/o //  jeans LOFT {now 50% off} // flats TIEKS c/o // bag LV NEVERFULL // sunglasses RAY-BAN // luggage HEYS via Last Call
Photography by Mr. S
Happy Wednesday Y'all!  I'm so excited to be teaming up with Marion of Marionberry Style (we finally met at Alt Summit and she is FABULOUS) and Tara of Mix & Match Fashion (I've been a long time fan of hers!) for… AIRPLANE STYLE!  Isn't it hilarious that we all wore scarves?  Promise we didn't tell each other.  GREAT MINDS, right?!
Summer is a busy time for travel and holiday.  Since June, I've already been to Salt Lake City for Alt Summit and New York for my cousin's wedding.  So I'm sharing some travel tips to help you travel in style!
Wear Layers // My foundation are the striped tee and jeans.  I always bring a scarf and jacket because the temperatures in the airplane fluctuate so much.  It's easy to start layering as the temps decrease.  BTW, stripes + florals = always a good thing!
Minimal Jewelry // I feel naked without accessories, but "easy does it" at the airport.  This way, you don't have to worry about the metal detectors/scanners.  To be "minimal" for me, I'm wearing a name necklace from Nashelle given to me by my sweet cousin – it has the little guy's name on it.  When I'm flying solo, I don't always abide by this minimal rule.  With the baby, FOR SURE!
Choose shoes that slip on and off // You don't want to worry about buckles, laces, or ANYTHING when flying with baby in tow.  These foldable flats are SUPER COMFY and a perfect for a walking/running to different terminal.
Keep the time // Most of us have a smart phone, but it's usually stowed away in your bag somewhere.  Having a watch handy will keep you from missing connections.  Don't forget to adjust in different time zones!
Small Carry-on // This HEYS carry-on is perfect because of the hard shell and bright pattern.  Since it isn't expandable, I ALWAYS know that it fits as a carry-on.  If I do have to check it at the gate, I can spot my luggage a MILE AWAY because of the bright colors/patterns.
Do you have any other travel style tips?!!  I'd LOVE to hear it peoples!