CMS Builders are the love for amateurs and programming geeks. An amateur in website building feels pleasure because of availability of a number of CMS Websites builders in present days. Professional also get excited working with CMS builders because they enable them to show their site building capacity in more effective way.
With these site building tools, creating custom websites have become so simple. Their simple customizing layout allow fast drag n drop for each site building component.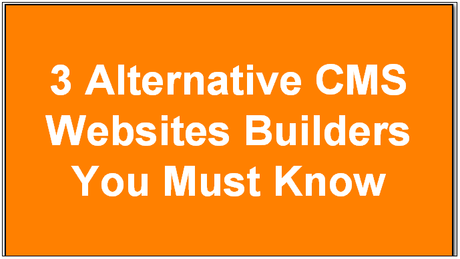 Not only small companies love to create website using CMS builders, but also the big companies are also in this list.
You might know about most of the CMS builders. However, it's possible that you might be missing few good options as well. Let me introduce you with them.
MotoCMS is a cms website builder and best friend of those who don't want to get into the coding like hectic tasks. Seriously, coding takes so much time, whereas with CMS builder we can do the same task in few minutes. MotoCMS offers a user hassle free platform where a novice won't feel any sort of issue managing own website. The developing company of this responsive CMS creator avails the free lifetime support for customers. The plus points of Motocms which everyone can count easily are built-in seo setting, code customizations, WYSIWYG editor, better security arrangements, mobile friendly, drag n drop, etc.
#2 Concrete5: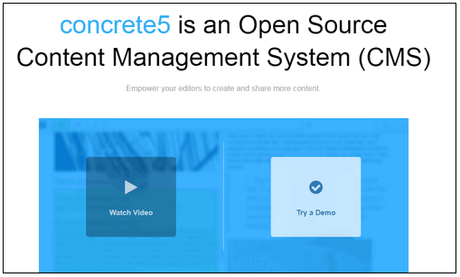 Concrete5 is the next Content management system creator in our list. This platform is also come with drag n drop function with a block system. However, it's not perfect in few manners. The best thing about Concrete5 is - it has a wide marketplace for free and paid add-ons. Moreover, image galleries, multimedia, developer tools, interface solutions, ecommerce components, and other tools are the part of it to create an advanced solution for users. However, some extensions are quite expensive. The tools and app are not settled at one place. You have to spend extra time every time to look into the marketplace for required add-on. It irritates users.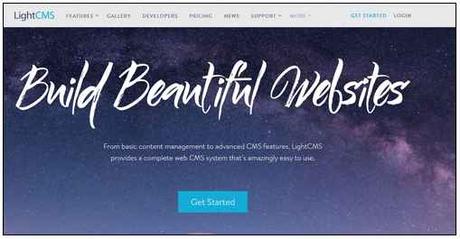 LightCMS is an intuitive platform to create and manage websites. The platform has very simple interface with a switch button on the top. It gives you access to store control panel with sections of orders, customers and product listings. You will also find a 'members only area' where users can create their accounts with appropriate access permission. Becoming an owner of LightCMS powered website, you can see all the stats of your site in website manager. The different stats of visitors project in the form of diagrams. It also offers hosting services. However, you can't move your site data to any other place.
I hope you enjoyed reading about 3 CMS Builders in the post. Do let me know your insights about these 3 CMS creators in order to create a healthy discussion on them.