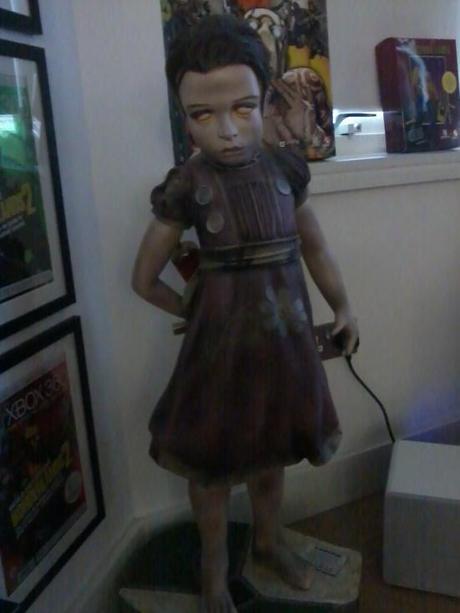 Little Sister, front.
So, I went to 2K's offices today to preview Bioshock: Infinite, and I thought it would be rude to not share with you some of the memorabilia that was on display. Sorry the picture quality isn't great, but I wasn't prepared for pictures and so I took them on my phone, because I'm a tit.
Next time I head to a publisher I'll make sure to take my sexy pink camera and snap some decent pics.
Obviously, the picture above is of the creepy Little Sister, whose dead eyes haunt you in the preview room.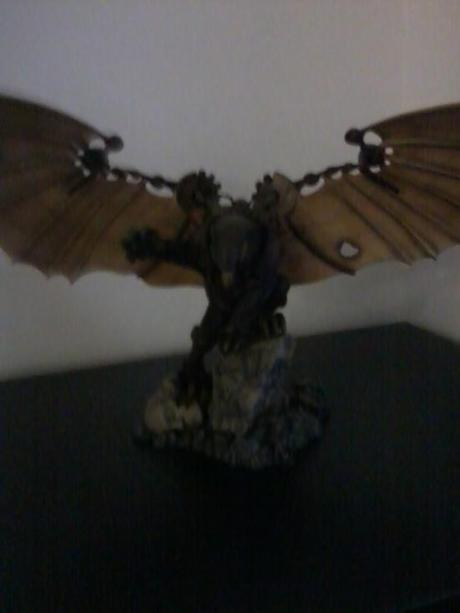 The Songbird
Above is the Songbird, who is much bigger and fearsome in game, but almost adorable in figurine form.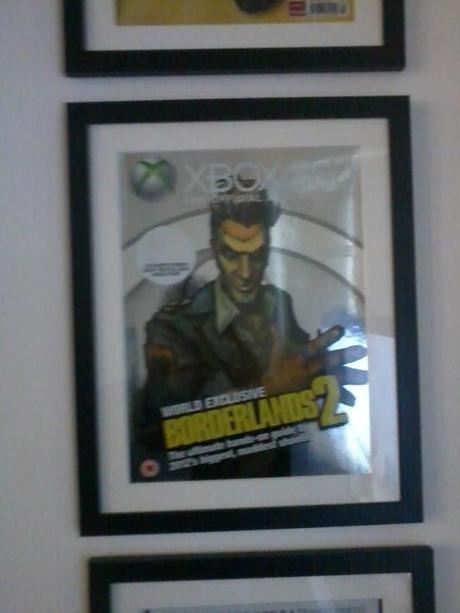 Handsome Jack
There were picture frames containig these limited edition OXM cover prints. Really nice artwork.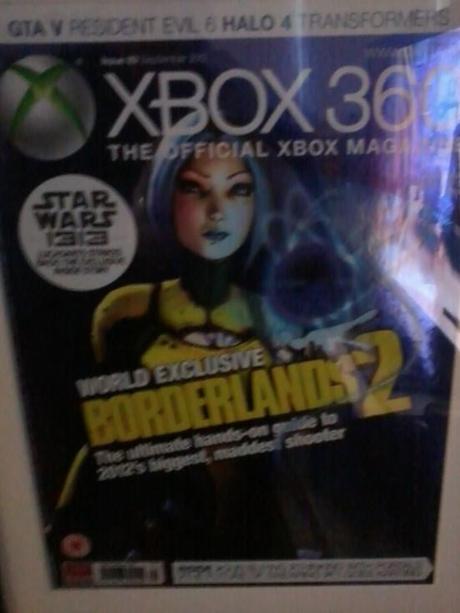 Maya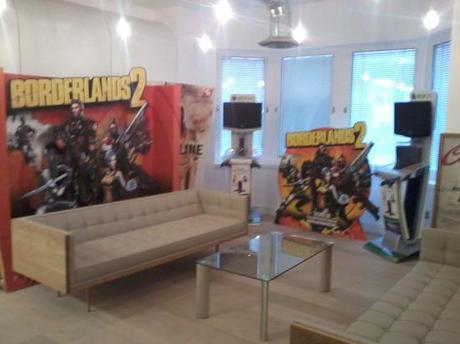 The staff break room
Ah, the staff break room. Or at least a tiny part of it, because the rest was just around the corner and contained a football table and an arrangement of coffee machines and beer/ chocolate filled fridges. This section impressed me more, however. Mainly because of the two fully functioning Xbox consoles.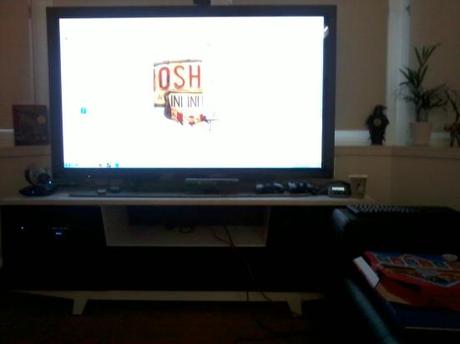 The giant TV
I couldn't take any pictures of the game itself, but it looked fantastic on this TV that was as wide as I am tall.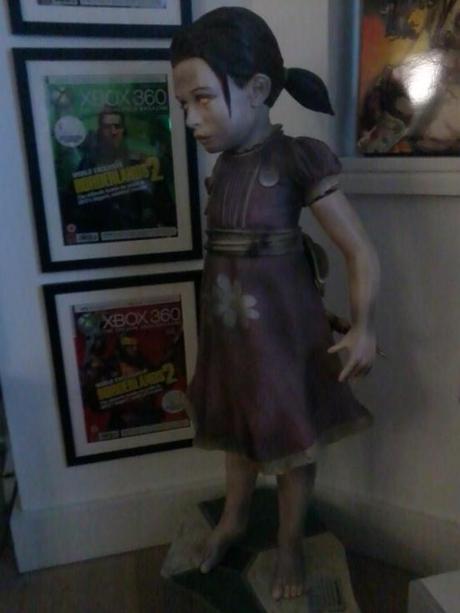 Little Sister side view
Hey Little Sister, what have you done?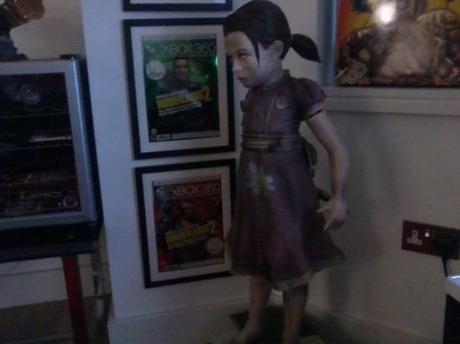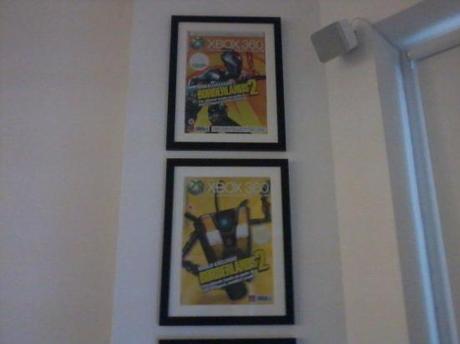 OXM magazine covers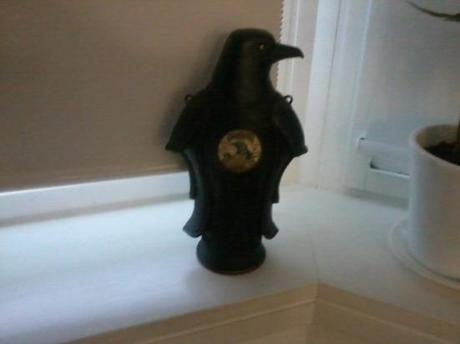 Vigor
This actually contained liquid and I wondered, temporarily, if it would imbue me with superpowers, but then I stubbed my toe and the reality of my humanity hit me hard… in the toe.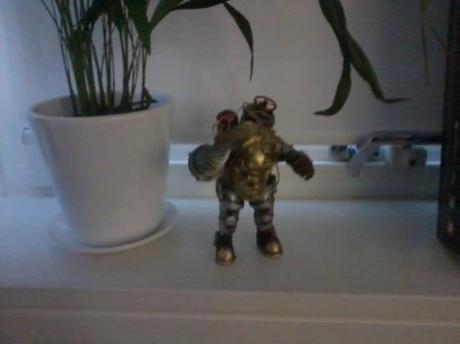 Little Daddy
Yeah, so this is a Little-Big Daddy. He was a right dude and I tried to put him in my pocket, but the weight of him pulled my trousers down and I was escorted from the premises.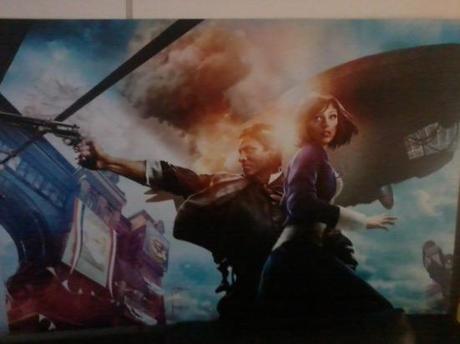 Artwork for Infinite
Some beautiful promo artwork for the game. It's some brilliant craftsmanship and I couldn't resist taking a shot that gets the whole picture in and also a closeup of the two protagonists.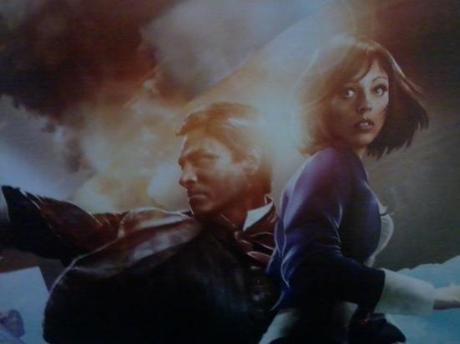 Closeup of Booker and Elizabeth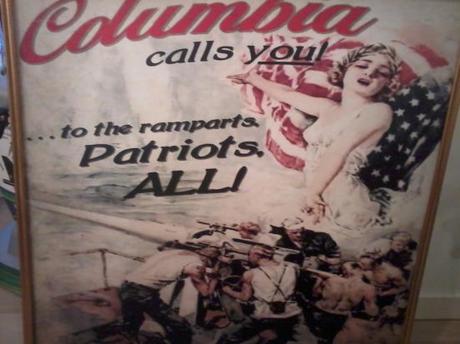 Propaganda
Some propaganda from the jingoist denizens of Columbia and their extremist overlords.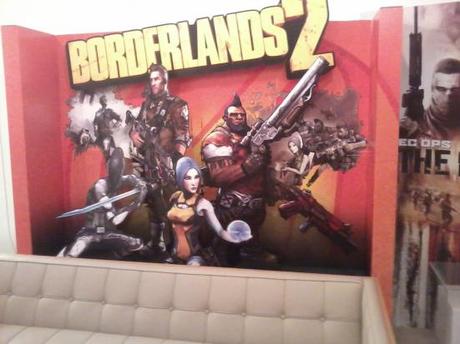 Borderlands 2, 3D backdrop