3rd October.
"I don't believe it" Dept.. I was returning from taking the pooch for a run through the woods at nearby
Pignada
 this morning when two things caught my eye.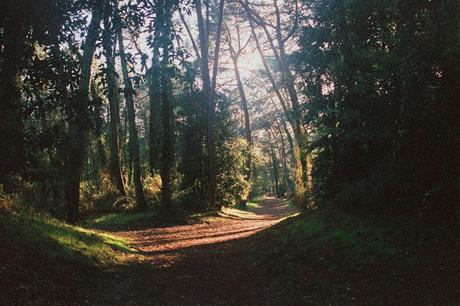 Pignada
The first was a council truck with a high lift platform on the back and they were busy attaching the Christmas decorations -
yes, the Christmas decorations!
 - to a lamp-post. This must be the earliest in Europe - but tell me if it's already happened near you.
The second was a "for sale" sign on a
bakery
that we've been using ever since we've been here. All I can say is that the owner must have a non-business reason for selling up, unconnected with his products - because while they were uniformly excellent, his crusty baguettes '
Tradition
' were the best in the area. Generally speaking, the one thing that bakers in France are rarely short of is customers. The buying of fresh bread on a daily basis is ingrained in French life. Sorry to see him go.
2nd October. 
As the 'pneumatic road drill' treatment on my knee (as described in earlier posts) didn't appear to bring any lasting benefit, it's back to the tried and tested injection of a silicon-based 
gloop
(technical term m'lud) into it. It's a two-part process: first, the doctor manoeuvred the needle alone into the heart of my knee (a wince-making exercise if truth be told - my stiff upper lip has never been stiffer!) - then he attached the cylinder containing the product to the needle - all the time while discussing France's win over the US in the Rugby World Cup in Japan; the  state of play of the Brexit negotiations and then England's chances of progressing to the RWC Final.. He seemed to think we (England) stood a good chance. Personally, I think he was trying to take my mind off what he was doing! 
1st October
. Nutty's fascination with the lizards in our garden has morphed into a full-blown obsession! He now spends his time by the garden door in the kitchen itching to be let out - and as soon as he's out, he darts around to his favoured viewing place in front of the border where the lizards are. He stands there absolutely motionless, staring intently for any sign of movement, poised and desperate to catch one. I think the lizards are safe though!